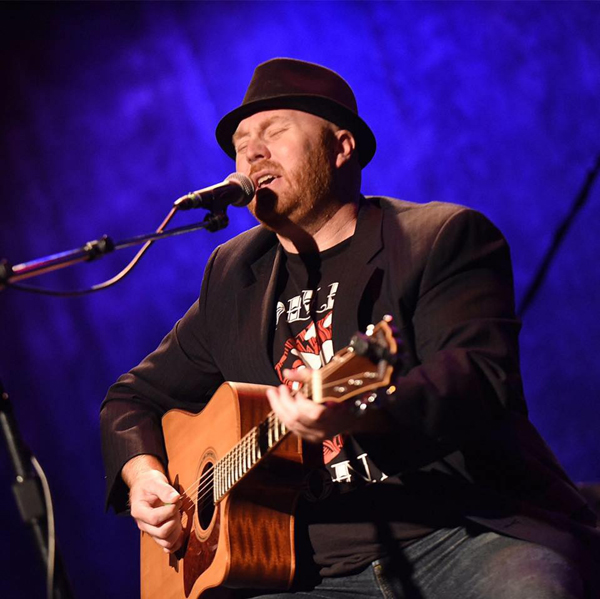 Singer/songwriter John Salaway wears several different caps as a part of his career in music. He's a solo artist, producer, instrumentalist and member of the Beatles tribute band Forever Abbey Road in addition to working with booking agency Local Music Booking. As you can imagine, these multiple routes lead Salaway to performing around Middle Tennessee often, including two big shows down in Woodbury. On Nov. 18, he'll be playing with revered songwriter Gordon Kennedy at Bird Song Studio, and on Dec. 17 he'll perform with his band at the Arts Center of Cannon County in what's being billed as Christmas with Forever Abbey Road, a show that will include special renditions of Beatles' solo holiday tunes.
We talked with Salaway about his early memories creating music, his acclaimed new album, Down the Road of Life, and, of course, the Beatles.
Murfreesboro Pulse: When and how did you first start playing music?
Salaway: My dad is a drummer and used to have drumsticks in my hands when I was a baby, so I had an early start. I'm very lucky that my folks raised us on great classic rock: Led Zeppelin, Pink Floyd, Beatles, Crosby, Stills, Nash & Young.
It was summer break around 4th or 5th grade . . . my dad wasn't playing much around those years, and I remember always staring at his drum set, which was stacked up in the garage. I asked if we could set up the drums, and I remember immediately feeling comfortable and happy playing them. It felt natural and came to me very fast. It was meant to be. A few years later I learned guitar and then bass and piano.
When did you realize you wanted to turn music into a career?
I've known since I was a kid that music was my gift and that I wanted to do it for a living. I grew up in a small beach town in Florida and started playing professionally when I was 15, but I knew that I could not have a real music career there. I could play gigs on the weekends, but a real musical career was impossible.
Moving seemed impossible, too. After getting my AA at community college, I was trying to figure out the next step. A friend went to MTSU, and I learned about the music business/recording industry program. I knew that was my ticket to learning about the business and being in an area where people could have a serious career in music. I moved here in 2003 on faith and no money, got my degree in 2006 and haven't looked back yet.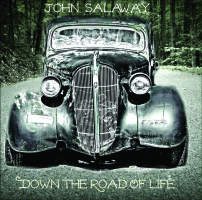 What was the songwriting process for your new album, Down the Road of Life?
I've released a few albums on my own and most of them end up being concept albums. I like the way concept albums flow, where everything feels like it belongs together. For this album, I wrote about life and the things that all humans experience: love, loss, joy, pain, blessings and hardship.
We all experience these things as we travel Down the Road of Life.
Are there any particular songs on the record that are especially meaningful to you?
Everything I write has some meaning to me, and I hope it's meaningful to others as well. I've been performing the song "Thick Skin" live for about a year, and there have been a lot of people that have told me that the song has resonated with them. It's about not allowing the negativity in the world to get you down, and that no matter how hard things can be, "this too shall pass." I performed in Colorado recently and a married couple in their early twenties said that they've been bogged down by negativity and hardships recently and that the song was a revelation to them, and it made them truly happy. That is a blessing for me.
Can you tell me about how you became involved in Forever Abbey Road?
The Beatles are my favorite band and one of the most important things to happen in the world musically and culturally. They did change the world, and the more I study them, the more inspired I am about their impact on music, society, art, fashion and culture.
I absolutely love playing their music, and I love seeing people overjoyed to hear that music live. It's also amazing to hear about people who were casual Beatles fans but they became huge fans after seeing Forever Abbey Road's show. That's happened a lot and it's remarkable. Sometimes people need to experience something live to really understand and appreciate it.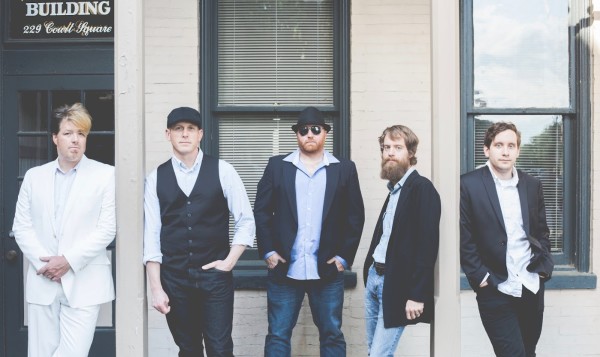 Has diving into the Beatles catalog for the project influenced your solo work? If so, how?
I've been diving into the Beatles catalog since I was a kid, and I've been called an expert on the Beatles by musicologists. My name is in at least one book about the Beatles. I know the back story on many songs, how they were written, recorded, mixed, produced and received.
Studying that has certainly influenced my way of writing, producing, recording and experimenting in the studio. They did so many innovative and groundbreaking things for the first time and to this day hardly anyone has done what they have done.
Forever Abbey Road is starting to write songs and learn my songs so I'm excited to start performing those songs next year.
Lastly, what are some of your favorite Beatles songs?
There's so much love and joy in most of their music. I think the Beatles are one of the biggest bands of all time because people feel that love and joy when they listen to them. Even the introspective or sad songs that they wrote have a feeling of optimism.
I love it all. They have messages like "All You Need Is Love," "Give Peace a Chance," "Let it Be" and more that will shine on for eternity and continue to inspire and create love, peace and joy in the world.
~~~
For tickets to the Nov. 18 show at Bird Song Studio, visit thebirdsongstudio.com; for tickets to the Dec. 17 Beatles Christmas show at the Arts Center of Cannon County, visit artscenterofcc.com.
For music and more information on John Salaway, visit johnsalaway.com. You can find his new album, Down the Road of Life, on Spotify.