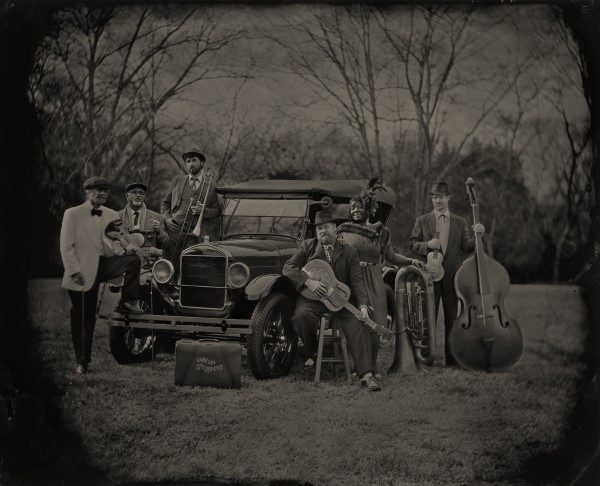 In celebration of Mayday Brewery's fourth anniversary—and founder Ozzy Nelson's birthday—the local craft brewery will host an inaugural Pajama Jam from 1–9 p.m. on Saturday, Dec. 3.
Staying true to tradition, Mayday's anniversary party will benefit Movember, a global initiative aimed at raising awareness about prostate cancer through the growing of moustaches. Attendees can enjoy a performance by Jake Leg Stompers, small batch Peanut Butter & Jam beer, moustaches and pajamas.
Local Movember organizer Jonathan Taylor said he's excited about another year of celebrating the moustache for charity.
"Ozzy and his team excel at putting together fun events that the community can enjoy, having a great time while raising money for a good cause at the same time," Taylor said. "Movember encourages men to grow a mustache for the month of November as their 'awareness ribbon' to raise money for men's health and cancer research. And for this party, we want to take it to the next level by asking everyone to wear their PJs."
Admission is free and Mayday's doors will open at 1 p.m. Nelson will get the crowd warmed up with a one-of-a-kind brewery tour (in his pajamas, of course) at 3, 4 and 5 p.m, and live music kicks off at 6 p.m.
"Murfreesboro is fortunate to have one of the great American institutions in our hometown, Mayday Brewery, located just far enough on the wrong side of the tracks for authenticity, but not so far that you have to leave a trail of beer nuts to find your way home," said Hambone Willie Nevil, frontman for Jake Leg Stompers.
"And speaking of living of the wrong side of the tracks," continued Nevil,  Jake Leg Stompers, Murfreesboro's hometown, prohibition-era jugband, is thrilled to be providing entertainment for Mayday's fourth anniversary and Ozzy's 51st birthday celebration. Delicious beer and prohibition speakeasy music is a combination that was once illegal in the state, and after this party on Dec. 3, may very well be again, so you better come out before everybody else catches on!"
Local food truck My Roots Curbside Culinary will be onsite serving fresh gourmet quesadillas and sliders.
For more information on Mayday, visit maydaybrewery.com.
Movember has grown into a global health movement, with millions of participants raising over $600 million for prostate cancer research. For more information, visit movember.com; to donate, visit mobro.co/jtaylor.