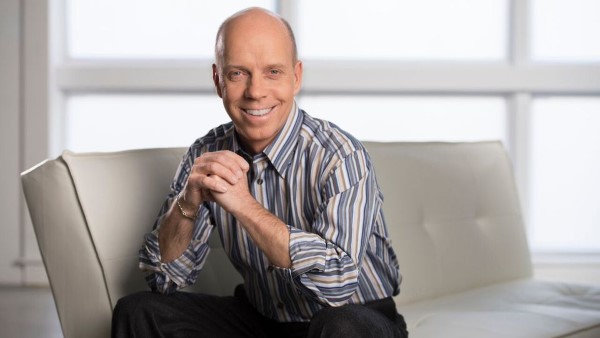 Former Olympic skater Scott Hamilton is bringing what he aptly terms a "very special show" to Nashville's Bridgestone Arena, Sunday, Nov. 20. "An Evening With Scott Hamilton & Friends" teams top figure skaters with some hot musical acts for this unique, one-time-only event.
Sheryl Crow heads the musical guest list, which also includes Rodney Crowell, Sara Evans, Jewel and Ben Rector. Performing skating routines to their music will be such Olympic and U.S. national champs as Meryl Davis and Charlie White, Brian Boitano, Javier Fernandez, Kim Navarro and others. The show helps benefit the Scott Hamilton CARES Foundation, devoted to cancer research and an ultimate cure for the disease.
Hamilton, an Ohio native who now resides in Franklin, Tenn., with his wife and children, is naturally excited to host the event in his newly adopted hometown.
"We are bringing some of the most iconic musical acts in Nashville along with the best figure skaters in the world to this show," he says. "The skaters will perform to the live music of the artists, and I know that every song will be familiar to the audience." Hamilton will serve as the event's host with former Olympic skating star Kristi Yamaguchi as guest host.
The energetic, youthful-looking Hamilton can often be spotted at awards shows and music industry parties and can count several of the night's musicians among his close friends.
"I first met Sheryl Crow in 2002, before she moved to Tennessee," he recalls brightly. "After she moved here, we connected for good and have become very close. She and my wife are great friends. Rodney Crowell is also someone I have known for a while."
On Nov. 20, they'll be helping their buddy raise money and awareness for his foundation. Hamilton, as many fans know, recently was diagnosed with a brain tumor for the third time over the past six years. He is keeping an upbeat and positive attitude amid the diagnosis, which he notes won't deter him from his hosting duties.
Hamilton has hosted 17 similar "Scott Hamilton & Friends" shows in Cleveland, Ohio, to benefit the various cancer programs at the Cleveland Clinic, where Hamilton has received past treatment.
"At every performance, people are just blown away," he says. "It's a great marriage of music and skating. A lot of times, people hear about a figure skating show and think it's only geared to a certain audience. But the music really makes it great for everyone. And you can take the whole family. It's just a really cool night that all audiences can enjoy. It will be really wonderful."
"An Evening With Scott Hamilton & Friends" takes place at Bridgestone Arena in Nashville Sunday, Nov. 20. The show begins at 5 p.m.
Check out a special buy-one-get-one-free offer for show tickets right here: