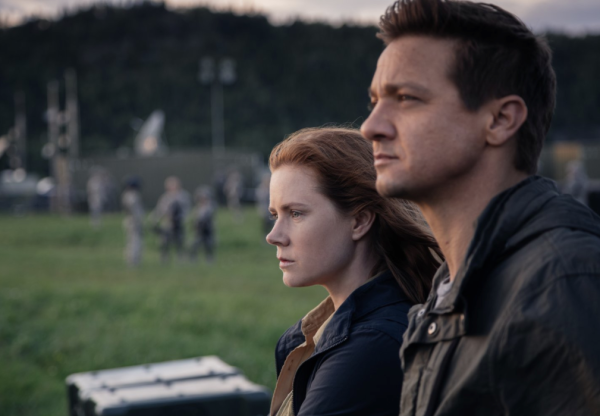 Arrival marks the latest effort from director Denis Villeneuve, whose style can best be described as fantasy through realism. In Prisoners (2013) he turned a revenge/vigilante thriller into a Fincherian world of literal and moral greys. With Sicario (2015) he subverted the action/espionage genre by setting it in the real-life nightmare world of the Mexican drug cartel. In Arrival he explores the sci-fi genre (emphasis on the "sci-") through a global attempt to communicate with aliens who unexpectedly enter our atmosphere.
Arrival stars Amy Adams as Dr. Louise Banks, a renowned linguist tapped by the U.S. military to break the language barrier between the Americans and one of the 12 mysterious, vertical, black discs hovering merely feet above the earth's surface. Many worthy comparisons have been drawn to Contact (1997), a heady take on the genre that eschewed explosions for exploration, starring Jodie Foster. Like Contact, this is not action-packed, War of the Worlds fare. Louise's decoding of the foreign species' language, comprised of circular ideograms, is exciting for its measured pacing rather than a random epiphany or hurried montage. Each visit with the two cephalopod-like extraterrestrials, whom astrophysicist Ian Donnelly (Renner) dubs Abbott and Costello, adds clues in the painstakingly patient process of learning to communicate with one another. As international tensions mount, miscommunication and misunderstanding prove bigger threats to humanity than the aliens themselves.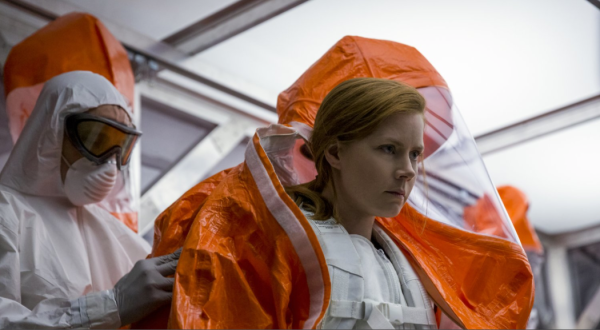 Arrival works on a global level, depicting international relations in the midst of such a cosmic paradigm shift, but it also works on a personal level. Amy Adams' portrayal of Dr. Banks, and director Villeneuve's delicate depiction of the lead character ground the story. Like Contact and Close Encounters of the Third Kind (1977), the film is as much about its main character as it is the extraterrestrials themselves. The film pulls off the neat trick of only showing the audience what the main character sees. This not only enhances and retains the mystery of the strange beings throughout the film, but also filters the global repercussions of their arrival through the eyes of a rational mind dedicated to clear communication above all else. If this sounds boring, it isn't. It is, however, intentionally slow and methodical, and the ultimate reason for the "arrival," and its implication about the nature of language, is satisfyingly head-trippy. It is to Villeneuve and company's credit that Arrival is able to make this fantastic and otherworldly concept so relatable and, dare I say, down to earth.