The holiday season always brings a fresh batch of Christmas tunes from your favorite artists, with 2016 being no different. This year brings yuletide offerings from Loretta Lynn, Kacey Musgraves, Jimmy Buffett and, most notably, Murfreesboro's favorite son, Chris Young.
The country star has been riding high this year off of his late 2015 release I'm Comin Over. He scored two big hits in the form of the title track and "Think of You," a duet with Cassadee Pope. To cap off his stellar year, Young released his first holiday album, It Must Be Christmas, which is stocked full of seasonal classics and originals.
Young tackles standards such as "The Christmas Song," "Holly Jolly Christmas" and "I'll Be Home for Christmas," putting just enough of his country flair on them to stand out from the crowd. He also received a little help from some friends in the form of Alan Jackson, Brad Paisley and Boyz II Men, who duet with Young on "There's a New Kid in Town," "The First Noel" and "Silent Night," respectively.
We corresponded with Young about collaboration, writing Christmas cuts and what's in store for his 2017: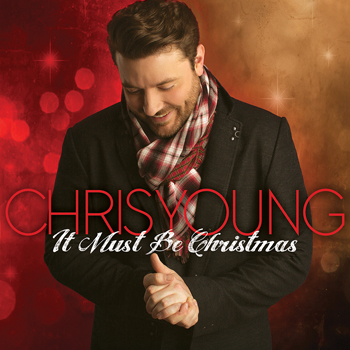 Murfreesboro Pulse: What made you want to record a Christmas album?
Young: I'm not kidding when I say this record has been in the making for over 10 years since I signed my deal with RCA. Before I got the green light to make the album I was already thinking about what songs I wanted to cut—songs that I'd sung since childhood, songs that bring back memories of Christmas over the years.
In the end, I set out to make a record that someone wants to listen to year after year at Christmas while they are wrapping presents, decorating the tree and spending time with their family. I think that happened.
Since making it big, have your holidays changed much since growing up in Murfreesboro?
Then and now, Christmas is all about family for me.
The Boyz II Men collaboration was an unexpected part of the record; how did it and your other two team-ups come about?
I was floored that Alan Jackson, Brad Paisley and Boyz II Men all wanted to be a part of it. It's a phrase that people use sometimes at Christmas—"You got everything that you asked for"—and I totally did on this project.
You tackled writing a couple original Christmas songs; what was the songwriting process like for those tracks? Was it difficult for you to write a song with a holiday focus?
I had tried for a few years to write a Christmas song, and it wasn't until this year that the two original songs came together, "Under the Weather" and "It Must Be Christmas." But writing a Christmas song is no different than trying to write a love song or a party song or anything else; you try and set yourself in that space and keep working at it until you get it right. I was just really lucky those songs came to exist when I really needed great Christmas music!
What are some of your favorite songs or album to listen to around the holidays?
Growing up, if I didn't listen to Alan Jackson's Honky Tonk Christmas and The Beach Boys' Christmas Album, it just wasn't Christmastime yet.
What are your plans for 2017?
I'll be touring from coast to coast and even over to the U.K. for C2C Festival. I'm also always songwriting and working on new music. I'm getting ready for another busy year and love it!