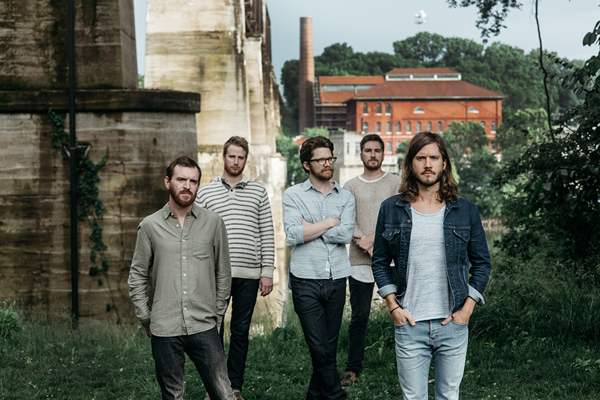 With Thanksgiving behind us and the holiday season in full force, it's time to solidify New Year's Eve plans, and, luckily for those of us in the Nashville area, there are many options to choose from this year. From rock and country acts to Americana and big band music, Middle Tennessee will boast an array of musical options to bid farewell to 2016 and welcome the upcoming year.
The Pulse has compiled some of the evening's best shows in Murfreesboro, Nashville and surrounding areas. However, as New Year's Eve approaches, some events are selling out fast, so plan accordingly if you wish to spend the holiday at one of the concerts below.
Jack Daniel's Music City Midnight: New Year's Eve in Nashville
Where: Bicentennial Capitol Mall State Park (600 James Robertson Pkwy., Nashville)
When: Dec. 31, site opens at 4 p.m., music begins at 6:15 p.m.
Nashville's annual New Year's Eve celebration, formerly known as Bash on Broadway, is moving to Bicentennial Capitol Mall State Park this year to accommodate security and the event's growth in recent years, according to a release. Despite the new name and change of venue, this year's lineup is just as stacked, catering to many musical tastes with headliner Keith Urban, rock outfit Styx ("Come Sail Away," "Mr. Roboto"), indie/progressive rock band Moon Taxi, A Thousand Horses, Charlie Worsham and the Fisk Jubilee Singers. The event's site will open at 4 p.m. with a DJ set, followed by the raising of the Music Note by Mayor Megan Barry around 6 p.m.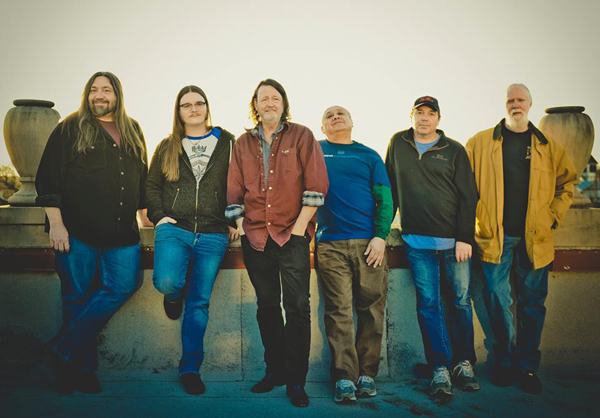 Widespread Panic
Where: Bridgestone Arena
When: Dec. 30 at 8 p.m.; Dec. 31 at 9 p.m.
American rock band Widespread Panic will head west to Bridgestone Arena this year, following the group's 2015 New Year's Eve show at Atlanta's Fox Theatre. In addition to the Dec. 31 show, John Bell and company will also take the stage Dec. 30 (the band's Dec. 29 Tunes for Tots gig at the Ryman has long been sold out). The Athens, Ga., jam band will bring with them a different vibe than former electronic headliner Bassnectar, who claimed the venue's New Year's spot from 2011–14 before moving his show to Birmingham last year. If country or indie rock isn't your style, ring in the New Year with some Southern blues-rock in downtown Nashville.

John Prine, Jason Isbell and Kacey Musgraves
Where: Grand Ole Opry House (2804 Opryland Dr., Nashville)
When: Dec. 31 at 8 p.m.
Although Old Crow Medicine Show's Ryman Auditorium gig is currently sold out, John Prine, Jason Isbell and Kacey Musgraves will ring in the New Year in Americana fashion at the Grand Ole Opry House beginning at 8 p.m. If you're looking for an alternative to the rock and electro-pop spectacles around town, this trio will provide a rousing show of new and old hits (and without all the traffic surrounding Broadway). Isbell and Musgraves have noted Prine's influence on their respective work and have both performed alongside the singer/songwriter legend, with Musgraves appearing on Prine's 2016 duets album, For Better, or Worse.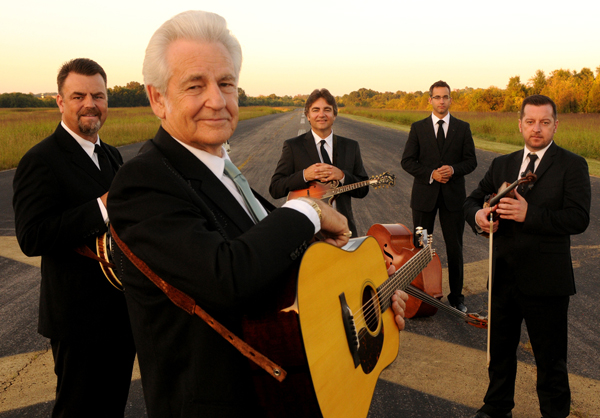 Underground Countdown: New Year's Eve Experience
Where: Cumberland Caverns (1437 Cumberland Caverns Rd., McMinnville)
When: Dec. 30–31
If one day of celebration isn't enough, join bluegrass legends the Del McCoury Band, the Travelin' McCourys and the Jeff Austin Band for a six-set and multistage excursion presented by Bluegrass Underground. From Dec. 30 until the wee hours of Jan. 1, bluegrass will come alive once again deep within McMinnville's Cumberland Caverns. On Friday, the venue will host "The Bluegrass Ball," featuring two sets by the Del McCoury Band and special guests in the Volcano Room. On Saturday, the Travelin' McCourys, featuring Del's sons Ronnie and Rob McCoury, fiddler Jason Carter and bassist Alan Bartram, will infuse traditional bluegrass with jamgrass, in addition to a set by the Jeff Austin Band, fronted by former Yonder Mountain String Band mandolinist. The two bands will return later Saturday night for "The Grateful Ball," a set of Grateful Dead covers with a bluegrass treatment.
The Leonard Brothers
Where: Main Street Music (527 W. Main St., Murfreesboro)
When: Dec. 31
Of course, you don't have to travel to Nashville for a night of rock 'n' roll. Long-time local classic rock staple the Leonard Brothers will welcome 2017 alongside friends and family at Main Street Music. The band—Randy, Mark, Gary, Ricky and lead singer Thane Shearon—began performing during the early '80s and always bring out classic covers by the likes of Lynyrd Skynyrd, the Allman Brothers and other favorites of the era.
9th Annual Night Watch
Where: First Presbyterian Church (210 N. Spring St., Murfreesboro)
When: Dec. 30 from 6–10 p.m.
If you can't wait until Saturday night to begin celebrating the upcoming year, join fellow neighbors at the annual communitywide New Year's party at First Presbyterian Church. The theme for this year's family-friendly celebration is "Recover Rutherford: A Fresh Start!" Wear some dancing shoes, as the event is slated to host the Music City Swing Band before closing out with ringing chimes and church bells.
Mixtape '80 Band
Where: Nobody's Grille (2227 Old Fort Pkwy., Murfreesboro)
When: Dec. 31 at 9 p.m.
The fun-loving guys of the Mixtape '80s band return to Nobody's Grille; join them and party like it's 1989. The band plays a gnarly variety of your favorite rock and pop tunes from the 1980s, such as material from Van Halen, Journey, Bon Jovi, Bryan Adams and many others. Stick around for the midnight champagne toast to greet 2017.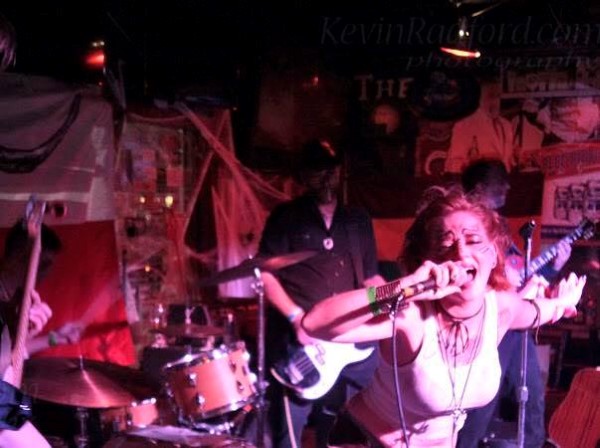 Paige & the Texas Bargoyles
Where: The Boro Bar and Grill (1211 Greenland Dr., Murfreesboro)
When: Dec. 31 at 9 p.m.
Paige & the Texas Bargoyles—bringing you some badass post-classical cowpunk rockin' country—will perform a NYE show at Boro Bar and Grill, kicking off at 9 p.m.