The sound of breaking records could be heard at Floyd Stadium when the MTSU Blue Raiders faced off against Florida Atlantic on Nov. 28.
The first record fell in the first quarter when Richie James broke his own single-season receiving yards record with a 49-yard touchdown pass from John Urzua.
It would be the final pass attempt of the game for Urzua, however, as an injury ended his day.
With no other quarterbacks available, the Blue Raider offense was forced to run out of the wildcat formation full-time, and it was a smashing success.
James, who played quarterback in high school, received the bulk of the snaps in Urzua's absence, and he seized that opportunity. Not only did he receive for 120 yards, but he also rushed for 207 yards and three touchdowns. James even added 76 passing yards to boot on his way to being named co-offensive player of the week by Conference USA.
James was not the only one breaking records, however.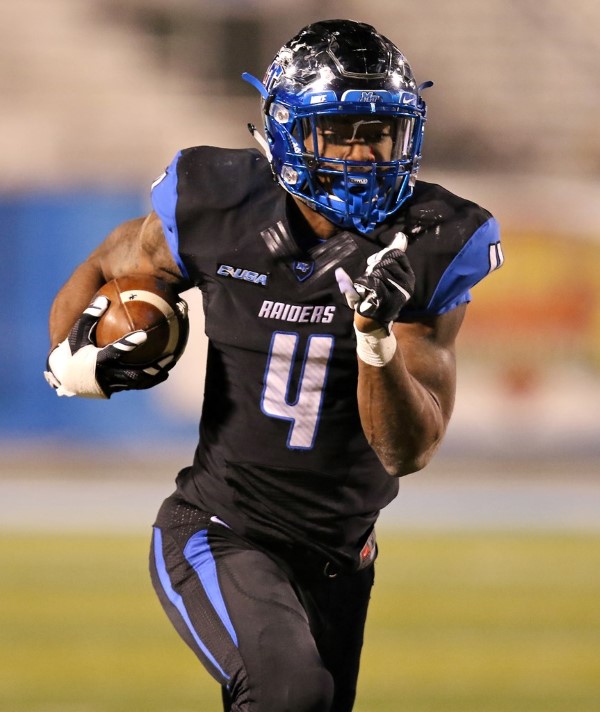 I'Tavius Mathers, who broke the single-season all-purpose yards record a week earlier, set a new mark for single-season rushing yards. The record was previously held by Vince Hall, who rushed for 1,439 yards in 1984. Mathers also added three rushing touchdowns to his season total. The Blackman product currently sits at 1,504 rushing yards on the season, and will look to add to that total in the upcoming bowl game.
Dennis Andrews rounded out the wildcat backfield. Though Andrews has primarily played wide receiver since transferring from Georgia Tech, he was the A-back in the Yellow Jackets' triple option attack, which surely helped him in the wildcat. In just eight touches, Andrews ran for 50 yards and three touchdowns.
Andrews also shared quarterbacking duties with James and completed two of three pass attempts for 73 yards.
The Blue Raiders finished off the regular season with a 77–56 victory over FAU to bring their record to 8–4. Their 77 points marked an all-time high for the Blue Raiders, as did their 757 yards of total offense.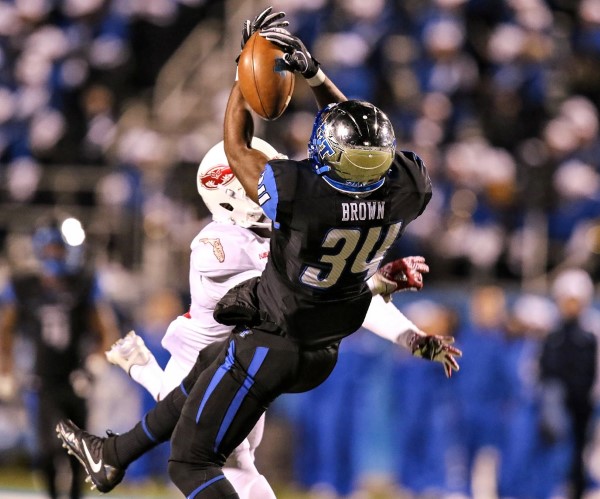 Despite the incredible offensive production, the Blue Raider defense once again struggled to stop the run. FAU freshman running back Devin Singletary rushed for 235 yards. It was the second highest rushing yardage output for Singletary this season. He also added 60 yards receiving and 101 yards on kick returns.
If the Blue Raiders hope to win their first bowl game since 2009, they will have to figure out what is going wrong versus the run.
An announcement on where MT will go bowling is expected by the end of the week.