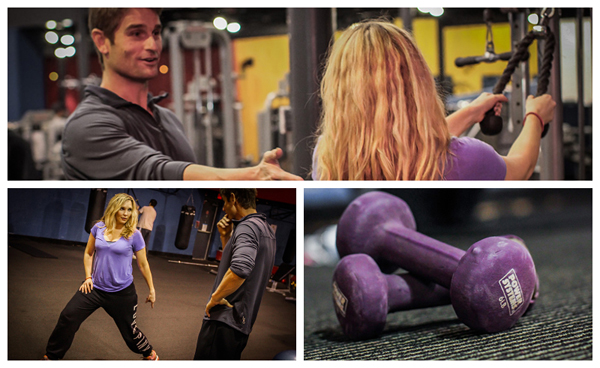 With every new year comes a wave of New Year's resolutions and commitments to self-improvement. People often joke about hitting the gym after the holidays to work off days (or sometimes, years) of poor health habits, but a new year can be just what some people need to set a firm exercise regimen and adhere to their new schedule.
To help start the journey to physical fitness, we've compiled a list below of several outlets for improvement, many unique to either Murfreesboro or the Middle Tennessee area.
Included are traditional options such as gyms alongside newer trends such as CrossFit and barre fitness. Many sites require appointments or memberships, so be sure to check their websites and contact trainers before making plans to attend courses.
FITNESS CENTERS
Anytime Fitness
2397 New Salem Rd.
Armored Body Gym
1411 Mark Allen Lane
Blueprint Fitness
855 W. College St.
Championtone Fitness
1180 Park Ave.
Gold's Gym
1713 Old Fort Pkwy.
313 S. Church St.
1691 Memorial Blvd.
I Am Fortified
730-A Middle Tennessee Blvd., Suite 14
MaxT3
546 Brandies Circle, Suite 105
Murfreesboro Athletic Club
710 Memorial Blvd. #120
Olympus Athletic Club
810 N.W. Broad St. #206
Patterson Park Community Center
521 Mercury Blvd.
Planet Fitness
1954 Old Fort Pkwy.
Quality of Life Fitness
307 S. Church St. Suite D
Sports*Com
2310 Memorial Blvd.
Transformations 4 Life
232 W. Northfield Blvd.
Transformazing Fitness
542 Uptown Square
CROSSFIT
CrossFit Barbell Battalion
520 W. Burton St.
CrossFit Murfreesboro
831 Park Ave.
CrossFit Rutherford
325 W. Rutherford Blvd.
CrossFit Rampage
1402 W. College St.
Iron Church CrossFit
1648 Memorial Blvd.
CrossFit Validity
710 Memorial Blvd. (in the MAC)
YOGA
Arden Yoga & Wellness
2223 N.W. Broad St.
Murfreesboro Hot Yoga
1715 Old Fort Pkwy.
New Adventures Travel Yoga and Meditation
505 Cason Lane Suite A
The Core Wellness Studio
118 W. Vine St.
Yoga on the Square
423 W. Lytle St.
BARRE
Barre 11 Fitness
2223F N.W. Broad St.
Pure Barre
1970 Medical Center Pkwy. Suite C
MARTIAL ARTS
Bill Taylor's Bushido School of Karate
1820 N.W. Broad St.
Black Dragon Martial Arts
242 Warrior Dr.
Chonburi Muay Thai
1400B W. College St.
Gracie Barra Murfreesboro
1720 Old Fort Pkwy.
Guardian Mixed Martial Arts
1648 Memorial Blvd.
Nemesis School of Mixed Martial Arts
810 N.W. Broad St. (At Olympus)
Stevens Family Tae Kwon Do
805 Commercial Court
UFC GYM Murfreesboro
2812 Old Fort Pkwy.
CLIMBING
The Ascent
831 Park Ave.
JAZZERCISE
Jazzercise Murfreesboro at Trinity United Methodist Church
2303 Jones Blvd.