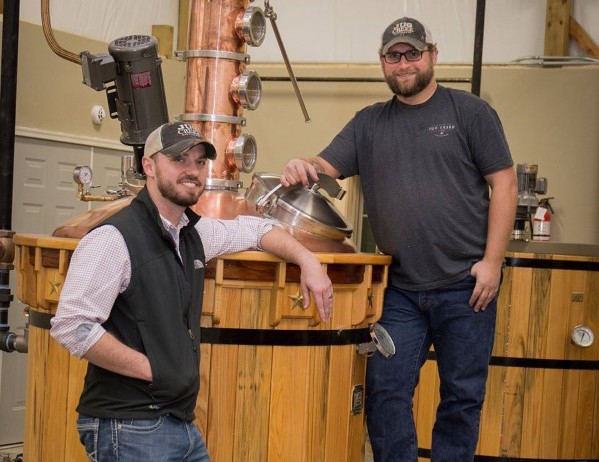 Kyle Luttrell and Heath Frazier have opened Jug Creek Distillery in Lascassas on Oregon Road, a couple of miles from the Lascassas Pike/Jefferson Pike intersection.
Jug Creek is now open for tours on Fridays, Saturdays and Sundays, and the property also houses an event venue available for private rentals.
Jug Creek produces whiskey, gin and vodka, a banana liqueur, a chocolate cranberry liqueur and Grand Dad's Coffee Creamer, a liqueur featuring coffee, vanilla, sugar and cream.
For more information, visit jugcreekdistillery.com.
~~~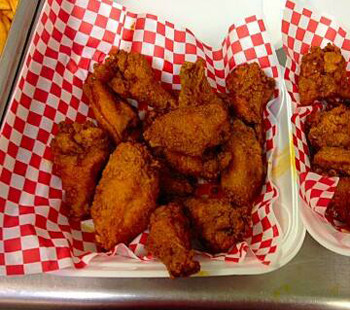 Helen's Hot Chicken has taken over the restaurant space in the Kroger shopping center at Lascassas Pike and Rutherford Boulevard formerly occupied by Brooklyn Boys Pizza.
Helen's has experienced rapid growth since launching its hot chicken trailer in Nashville. The Murfreesboro location joins Jefferson Street and Lebanon Road locations in Nashville in addition to outlets in Antioch, Madison, Hendersonville, Clarksville and Portland. A Helen's restaurant outside of Dallas, Texas, makes the company's ninth location.
According to helenshotchicken.com, the establishment will serve a chicken breast quarter, served plain, mild, hot or "hella hot," for $6.
~~~
The Outpost Armory will soon open a new shooting range and retail store at 215 W. Castle St. in Murfreesboro. The 27,000-square-foot facility, located just off of the Broad and Church intersection in the heart of downtown Murfreesboro, will sit just 10 miles from the original Outpost Armory off of I-24 exit 89 near the Barrett Firearms headquarters and plant.
Chris Barrett, owner of Outpost Armory, president of Barrett Firearms and son of Barrett founder Ronnie Barrett, says the firing range will only be available for use by members of the National Rifle Association.
"I want to use this range to help the NRA double its membership," Barrett said.
The new Outpost Armory will offer the opportunity for customers to fire the legendary .50 caliber Barrett sniper rifle M82/M107.
~~~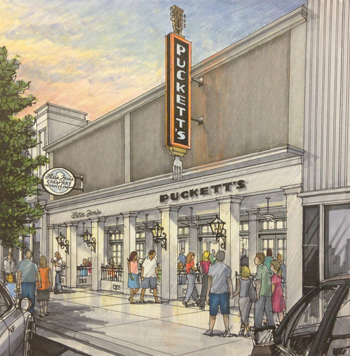 Puckett's Grocery, which will soon call the downtown Murfreesboro square home to its fifth Middle Tennessee location, is holding a job fair to fill all staff positions on Wednesday, Thursday and Friday, Jan. 4–6, at 225 W. College St. in Murfreesboro (at the Main Street Murfreesboro building).
Available roles include managers, servers, hosts, line cooks, prep cooks and server assistants, among others. Interviews will be held from 10 a.m.–2 p.m. and from 4–7 p.m. on all three days. Interested parties can fill out an application onsite and should bring a current resume and valid photo I.D.
Puckett's Grocery and its sister concept, artisan ice cream shop Hattie Jane's Creamery, are slated to open their doors in Murfreesboro in early 2017. Puckett's, a community kitchen with live pickin' performances just a few feet from diners' tables, features authentic comfort food, barbecue smoked slow over cherry wood, home-cooked sides and even a few upscale dishes.
~~~
O'Riley Karate has broken ground on a new location at the corner of Enon Springs Road and Old Nashville Highway in Smyrna. Sensei Steven O'Riley opened his first location on Bell Road in Antioch in 1994; this location later relocated to Morris Gentry Boulevard. In 2005 O'Riley opened his second location on Sam Ridley Parkway in Smyrna.
In April 2015 Sensei O'Riley purchased 1.35 acres of land and began the process of getting started with a new building for his Smyrna dojo. He says this will be a 6,400-square-foot facility also housing two rental spaces, one on each side of the new dojo.
Sensei O'Riley has been training in Wado-Ryu Karate for more than 33 years and is a sixth-degree black belt, having received hundreds of awards. Learn more about O'Riley Karate at orileykarate.com.
~~~
Development continues at the corner of St. Andrews Drive and Highway 99 (Salem Road). This includes the upcoming opening of another Taco Bell in the area.
~~~
Marty McCurry will take over as Director of Golf for the City of Murfreesboro in January 2017 when Tracy Wilkins, who has served as director since 1987, will retire.
"I have a passion for teaching golf to players of all ages and skill levels and watching them improve their game," McCurry said. "As director and a golf professional, I look forward to using innovative ideas and technologies essential to growing golf in Murfreesboro."
The City's golf facilities include Old Fort Golf Club, Bloomfield Links and the Veterans Administration golf course.
McCurry began his career in the golf profession in Murfreesboro in 1989 at the VA Golf Course and was soon appointed Assistant Director of Golf that same year by Tracy Wilkins.
~~~
Angela Jackson will take over as Director of the Murfreesboro Parks & Recreation Department after serving as interim director since August 2016 following the retirement of longtime director Lanny Goodwin.
As director, Jackson is responsible for coordinating the management and operations of the City's park system that includes approximately 1,238 acres, 29 sites, 74 buildings and more than $155 million in assets. The Murfreesboro Parks and Recreation Department has 75 full-time and 275 part-time/seasonal employees with an operating budget of approximately $12.5 million.
Jackson began her work for the award-winning Murfreesboro Parks & Recreation Department and the City of Murfreesboro in April 2001 at Wilderness Station at Barfield Crescent Park. Jackson is also currently serving as a board member of the Tennessee Recreation and Parks Education Foundation.
~~~
Donald Lester, owner of L&L Contractors, will take over as president of the Downtown Murfreesboro Business Association in 2017.
DMBA is an organization of downtown area merchants committed to making beautiful downtown Murfreesboro a destination that customers will love to visit again and again.
"I can't wait to get started working with our team this year! I look forward to an awesome 2017," Lester said. "I hope to bring new life to our group, with new ideas, a better sense of direction, and most of all more business for us all."
~~~
Gil and Jennifer White have opened My 4 Dogs, a locally owned and operated doggy daycare, boarding and grooming facility, located in between Slick Pig and Sir Pizza on Main Street near the MTSU campus. Visit my4dogs.net for more information on the services provided by the new business.