Jan. 7 – Polar Bear Plunge
Wake up from hibernation and take the plunge at the 15th annual Polar Bear Plunge at the outdoor pool at Sports*Com, 2310 Memorial Blvd. All ages are welcome (children under 18 years must have a release form signed by a parent or guardian). The event begins at 8:30 a.m., Saturday, Jan. 7, in the gym with an "Arctic Adventure" featuring games, inflatables, coffee, hot chocolate, donuts and registration. At 10 a.m., everyone can wear their favorite costumes and swimwear as they make their way to the big slides at the outdoor pool with a 40-degree water temperature, before everyone warms up in the heated indoor pool. Commemorative Polar Bear Plunge T-shirts will be available for purchase. Each Polar Bear is asked to bring nonperishable food items to donate to Greenhouse Ministries. For more information, contact (615) 895-5040 or kgoss@murfreesborotn.gov.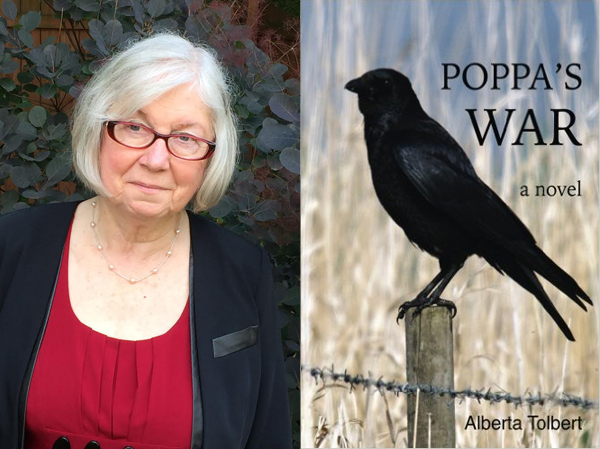 Jan. 10 – Alberta Tolbert Book Signing at Linebaugh Public Library
Linebaugh Library (105 W. Vine St.) invites everyone to a book signing and selling with local author Alberta Tolbert from 10 a.m.–1 p.m. Tuesday, Jan. 10, as Tolbert discusses Poppa's War, published by Wandering in the Words Press. Tolbert was born and raised in rural Minnesota, the setting of her novel, and the book is a coming-of-age story of the struggles of an 11-year-old girl in post-WWII times. Books are $11 each; for more information, call (615) 893-4131 or visit linebaugh.org.
Jan. 10 – Rutherford CABLE Meeting
Rutherford CABLE welcomes Schwan Cosmetics Director Holli Montgomery for "Working with What You are Given" at the Stones River Country Club (1830 N.W. Broad St.) from 7:15–9 a.m. Tuesday, Jan. 10. At the first breakfast meeting of the year, Montgomery communicates that "while no one is in control of life's occurrences, you can control your reaction to those adverse situations." Members and guests are welcome. Reservations are available at rutherfordcable.org. Montgomery was appointed Managing Director of Schwan Cosmetics USA in early 2014, and Schwan would go on to celebrate the grand opening of a 173,000-square-foot U.S. headquarters in Murfreesboro. For more information on Rutherford CABLE, call (615) 713-4614 or email mnoblitt@sterlingorganization.com.
Jan. 19 – The Connection, Business Networking at Mayday
The Connection: An Evening of Professional Networking and Business Brainstorming will be held from 5–7 p.m. on Thursday, Jan. 19, at Mayday Brewery, 521 Old Salem Rd. All Middle Tennessee entrepreneurs and professionals are welcome to attend this casual, no-obligation event, where they can meet other small-business owners and tap into one another's experience and energy. An open roundtable discussion will encourage participation from those in attendance, asking them to articulate their vision for their business and calling for examples of some of the business challenges and solutions they are experiencing. The series will continue the third Thursday of each month.
Jan. 21 – Beer Brewing Class
Members of the Mid-State Brew Crew lead an interactive discussion and demo on brewing some awesome beers and knowing how to save money without cutting quality at a workshop at Let's Make Wine (109 E. Main St.) from 11 a.m.–1 p.m. Saturday, Jan. 21. Make reservations by calling or texting (615) 427-5084. For more information, find a Beer Brewing Class event page from Let's Make Wine on Facebook.
Jan. 26 – African American Cultural Night
Murfreesboro Parks and Recreation along with Murfreesboro City Schools presents African American Cultural Night at Patterson Park Community Center (521 Mercury Blvd.) from 5–8 p.m. Thursday, Jan. 26. The event celebrates our community's rich African-American history through song, dance and the spoken word. For more information, call (615) 893-7439 or email gjenkins@murfreesborotn.gov.
Jan. 27 – Skate To Hydrate Fundraiser
Blackman High School's Key Club introduces the Thirst Project to build freshwater wells in developing countries. Join the club for a fundraiser at the Ford Ice Center in Antioch from 7:30–9:30 p.m. on Friday, Jan. 27. Admission is $10 per person or $6 for anyone under the age of 10. The evening will also include a coat drive for the Salvation Army. For more information, contact cody@ktkey.org.
Jan. 28 – Music in the Wild
Warm up inside the Wilderness Station for a music-filled evening as guests listen to Run Away Home perform famous classics and some of their original songs. Enjoy coffee and good company at the Wilderness Station (697 Veterans Pkwy.) from 6:30–8:30 p.m. For more information, contact (615) 217-3017 or outdoormurfreesboro@murfreesborotn.gov.
Feb. 2 – Locally Owned Murfreesboro Member Meeting
Locally Owned Murfreesboro invites its members to Cultivate Coworking (107 W. Lytle St.) from 8–9 a.m. Thursday, Feb. 2, featuring Mayor Shane McFarland speaking about small business in Murfreesboro. Breakfast is provided by Simply Pure Sweets with a Q&A session to follow. Non-members may join Locally Owned Murfreesboro at the event. For more information, find Locally Owned Murfreesboro on Facebook.
Feb. 7 – Purple Paws
Let's Make Wine (109 E. Main St.) hosts Purple Paws, a monthly fundraising event for specific animal projects, the first Tuesday of each month. For sponsorship opportunities, contact (615) 530-0551 or purplepawstn@gmail.com. The event is from 5–7 p.m., Tuesday, Feb. 7; admission is $20 at the door and includes wine samples and light apps. For more information, visit purplepawstn.org.
Every Saturday – Yoga at Mayday
Mayday Brewery will host a one-hour yoga class every Saturday beginning at 1 p.m. The price is $10 and includes a pint of Mayday beer after the workout. Instructor Lacy Welker says she is excited about the yoga and beer pairing, and the addition of new instructors and consistent classes, and is looking forward to seeing the yoga community grow. My Roots Curbside Culinary food truck will be onsite every Saturday, and will be working on fresh healthy options for the yoga participants. Mayday Brewery is located at the corner of Kings Highway and Old Salem Road in downtown Murfreesboro.
Beginning Jan. 9 – Beesley Spay and Neuter Special
Start the new year by getting your cats and dogs spayed or neutered at the Beesley Animal Clinic. The clinic is running a special, starting on Jan. 9 for $10 spay or neuter along with vaccinations. Prepaid appointment required. For more information call (615) 890-6878 or visit beesleyanimalfoundation.org. Beesley Animal Clinic is located at 2215 Keeneland Commercial Blvd., Murfreesboro.