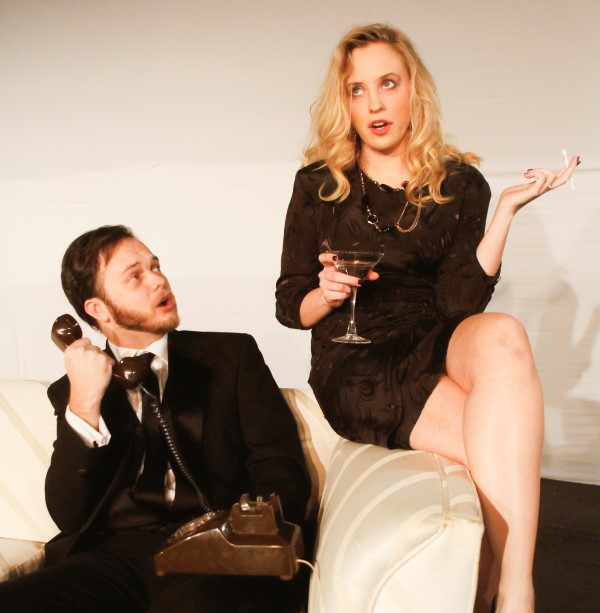 Murfreesboro Little Theatre is proud to present Rumors, from the Tony award-winning writer Neil Simon, this January.
On the eve of Charley and Myra Brock's 10th wedding anniversary, a party is thrown with their closest friends invited to join in the celebration. But as the guests begin to arrive, it quickly becomes clear that things are not as they should be: the hostess is missing, the host has been shot, the food in the kitchen is uncooked and the help is nowhere to be found! First to arrive and discover the disaster, Ken and Chris Gorman do their best to protect Charley from certain scandal, attempting to keep the others from realizing that anything is amiss. But their lies get away from them once the other guests start to arrive and more and more secrets begin to come out. It soon becomes clear that a superficial gunshot wound may be the least of their troubles!
Directed by Lacy Alex DeHoff, the cast features Rob DeHoff, Elizabeth Gass, Joseph Bican, Jess Townsend, RJ Polito, Lora Langford, JT Powers, KT Turner, Lisa Kathryn Bunn and Lee Allen.
Rumors opens on Jan. 13 and continues for two weekends through January 22, with a Thursday evening performance on Jan. 19. Thursday, Friday and Saturday performances begin at 7 p.m., and Sunday matinees begin at 2 p.m.
Due to strong language, this show is not recommended for young children.
MLT is located at 702 Ewing Blvd. For reservations or more information, visit mltarts.com or call (615) 893-9825.