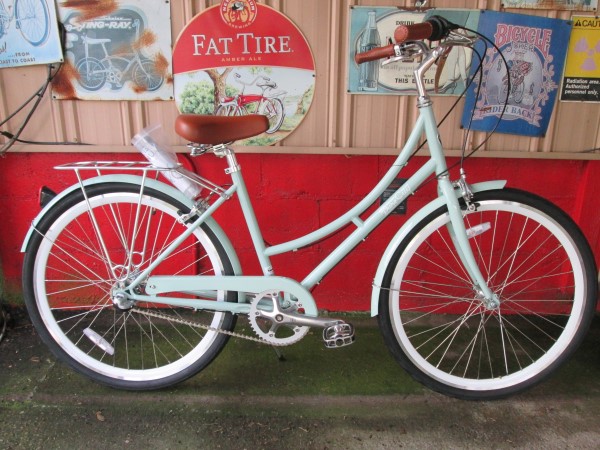 Find this Pure City 3-speed commuter bike, and lots of other vintage, new and custom bikes, at Smoopy's Vintage Bicycles. Smoopy's has just recently begun carrying this line of bike, available in 43cm and 45cm frame sizes, with 700c rims, 700X32c tires, fenders and racks included for $399.
Just mention you saw Smoopy's in the Murfreesboro Pulse and get 15 percent off any bike.
For more information on Smoopy's custom bikes, call (615) 410-3928, visit smoopysbicycles.com or like Smoopy's on Facebook.
Smoopy's Vintage Bicycles is located at 2602 E. Main St. in Murfreesboro.