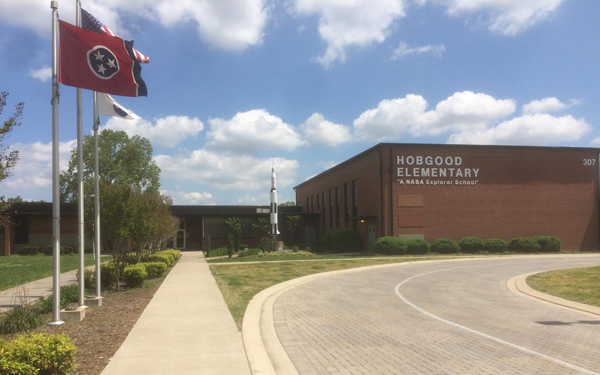 Eight months after Murfreesboro Police arrested 10 children in connection with a bullying incident, handcuffing two at Hobgood Elementary School and carting them off to juvenile jail, they issued this proclamation: We screwed up. Well, at least six of us did.
Punishment is coming soon.
True, new Police Chief Karl Durr put Maj. Clyde Adkison on administrative leave shortly after the April 15 incident for failing to do anything, and he reassigned Officer Chrystal Templeton for starting the whole mess.
Durr also ordered an internal investigation, in addition to seeking an outside investigation by Metro Police while taking steps to make sure this type of skullduggery doesn't happen again. He deserves some credit there.
But eight months? Come on, man. Murder investigations have been made in less time.
The internal investigation didn't turn up much more information than an initial review found. It went, more or less, like this.
Templeton got hold of cellphone video showing a group of kids encouraging bully-type activity. They were egging on a little boy to continually hit an older child, who did little to defend himself. Was it acceptable? No. Were some of the children involved really bad kids? Yes. Was it criminal behavior? Highly unlikely.
In fact, even though the victim's mother wanted to press charges against the other kids, "criminally responsible for the actions of another," the victim wound up becoming friends with the one hitting him, according to the recent report.
This is what happens when we put our lives into the hands of law enforcement instead of allowing children and parents to police themselves.
Rutherford County and Murfreesboro school officers spend a lot of time resolving conflict. They've even saved students' lives.
But this overzealous officer, who wasn't even stationed at Hobgood, went too far. Templeton, according to the report, was determined to arrest the children, no matter what other officers said, and found a judicial commissioner to go along with her. Why Rutherford County hasn't punished that person is another question.
The officer's only proof is a really bad video that was weeks old when the arrests were made and the word of some kids who identified their classmates and had no idea arrests were to be made. So much confusion ensued that police and Hobgood administrators didn't even know which children to arrest and wound up sending one to juvenile detention by mistake.
The reports show police officers definitely didn't agree about how the matter should be handled, and Murfreesboro City Schools officials didn't want anyone embarrassed, especially after the sheriff's office went ripping into Hobgood earlier in the year and arrested children there for a more heinous crime.
In fact, Officer Mark Todd, who was responsible for overseeing Hobgood, got so stressed out about the pending arrests he thought he was having a heart attack. Todd made up a story about being sick so he could leave early that day.
Another school officer, Chris Williams, who came in to relieve Todd that day nearly broke down after the arrest incident. Williams wanted to quit his job and wound up telling First Baptist Church Pastor James McCarroll what happened. The preacher posted a Facebook video talking about the arrests, which led to a community meeting with police that Sunday, April 17, at the church.
The reports show a police force not only in disagreement but in complete confusion, with one communication breakdown after another and arguments at the last minute over when and whether the kids should be arrested.
This is a sad commentary on society on every front.
What may be worse, though, is that some of the police thought they could make the situation better by having these kids hauled to juvenile detention.
Their mindset is: It's always good to put elementary-age children into the justice system. That way they can learn to maneuver their way through our jails and courts at an early age.
Fortunately, one of the items coming out of this is that Murfreesboro Police Department is setting up a method to issue citations to juveniles instead of continuing what it calls the "court-mandated practice" of taking custody of all juvenile offenders.
Durr ran into this situation only a couple of weeks after taking over the police chief's post.
To say this was a rude awakening is an understatement. It might have given him more insight, though, into a double standard typical within Murfreesboro.
Nobody made racism allegations in the report, but it shows things may be handled differently at some schools. Hobgood, which has a large number of black and Hispanic students, apparently has a different set of rules than, say, Erma Siegel.
Officer Williams himself wonders whether students at a predominantly black schools are treated the same as those elsewhere, according to the report.
He and Officer Todd also contend in the report things are handled differently in the "hood."
So here we stand more than eight months later, looking at the report and waiting for the final disciplinary measures, wondering if anyone can remember the initial incident. There's no outrage, no demand for change, because most people are so focused on hustling to stay alive they can't remember what happened in April 2016.
Meanwhile, a 2018 federal court date is set for a child whose parent is suing Officer Templeton over what could be a false arrest. So much for teaching children a lesson.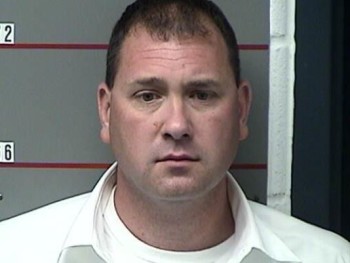 Out of Isolation
Somewhere in the recesses of my heart during the holiday season (sort of like the old Grinch), I found some sympathy for our indicted and incarcerated sheriff.
It took some prodding by his attorney, Tom Dundon, during a hearing in federal court when he asked the U.S. District Court judge if Sheriff Robert Arnold could be moved out of his segregated cell into an area with other people, albeit a small group. The judge said he didn't mind if the jail didn't care and Arnold didn't care.
Dundon pointed out Arnold hasn't been convicted of any crime yet but is in a worse place than if he had been convicted on federal corruption charges. To protect him from other prisoners while he awaits his Feb. 7 trial after having his bond revoked, Arnold has been in what he calls a "dungeon" at a Kentucky county jail. He has no contact with anyone else during the day. He can make phone calls periodically, as the evidence presented in court shows. But typically he gets out only for an hour or two late at night when he can go into a room and watch TV or stretch his legs a little.
For someone who was out running around just a few months ago with a gun and badge while under indictment, it's a harsh reality. He was on top of the world until authorities found out he'd been drinking and drugging and wrestling with his wife. Now, he's in the pokey, maybe a little more than the pokey.
His co-conspirators wanted the trial postponed so their attorneys could take more time to go over the information provided by U.S. prosecutors. Arnold, though, wants the trial held as soon as possible so he can get out of jail, even if it's just to go to the courthouse in Nashville.
The holidays were especially tough, with two young children at home while he was stuck in jail. (That is not sarcasm.)
Unfortunately, Arnold wasn't thinking about this when he was getting hammered during a Labor Day pool party and fighting with his wife or when he lied to his probation officer about what happened at their home on Sept. 5. Or when he was allegedly hatching plans with his uncle, John Vanderveer, and former Chief Administrative Deputy Joe Russell to set up an e-cigarette company and profit on the backs of inmates and local taxpayers.
Another theory is that his wife's boyfriend set him up by secretly recording conversations of her describing the Labor Day domestic incident. (This is all according to court evidence.)
Rarely, though, does anyone think about the consequences of their actions when they're concocting an alleged conspiracy or battling with a spouse. And, often, it's the little ones who pay the price.
More Training Needed
In the wake of Arnold's indictment and incarceration, Rutherford County commissioners want the state Legislature to pass laws requiring more education, training and experience for sheriffs. About all they're required to have now is a high school diploma (or something akin to it) and certification by the Police Officer Standards Training Commission. No college education, no previous experience as a deputy chief, no FBI Academy training: Nothing like that is required. Only the votes of the people to win an election.
The result is a long list of criminal charges against Tennessee sheriffs over the course of time.
But under existing law, sheriffs also are constitutional officers, and changing anything to do with them takes years of work and numerous votes by the Legislature and people of Tennessee.
It ain't easy to change the state Constitution, and even though the Tennessee Sheriffs Association is considering getting on board with some proposed legislation, don't look for the Legislature to pass any type of law allowing the public to recall elected officials from office for dastardly deeds. They're afraid they'd be the first ones out. Of course, they have to run for office every two to four years, so what's the difference? If you can't do the time, don't do the crime.
Sam Stockard can be reached at sstockard44@gmail.com.