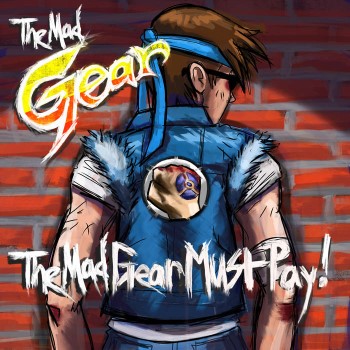 While The Protomen may currently hold the 'Boro's high score when it comes to video game-inspired tunes, a new challenger is approaching in the form of The Mad Gear.
The Mad Gear is a five-piece instrumental nerdcore band, whose debut album is filled with bundles of nostalgia for anyone who played video games in the '90s.
The band's main inspiration is the beat 'em up game Final Fight, with the band taking its name from the antagonistic gang in the series. This name choice also guides the band into this album's concept.
The basic premise of The Mad Gear Must Pay is that the gang is roaming the streets causing havoc until they take a psychedelic detour. This concept is told through spoken-word interludes throughout the album, spaced between abridged covers of famous video game scores. The band covers pieces from classics such as Sonic the Hedgehog 2, Donkey Kong Country 2, Chrono Trigger and Star Fox.
There are two levels for enjoying this album: from a gamer's perspective and a simply musical perspective.
Musically, they picked some strong compositions to reinterpret. The originally well-crafted pieces are given a new flair by the band, who recorded the songs primarily on real instruments with very little editing.
Unfortunately, the album's story-based concept impairs the enjoyment of the record. It starts out strong at first, but eventually the plot wavers, and it makes me just want the album to be streamlined without having to hear the many, many interludes.
However, the interludes do make for some fun nods to the source materials, such as the famed Star Fox phrase "do a barrel roll!" and Diddy Kong's laugh from DK2, which make them a little more enjoyable.
That nostalgia factor is what drives this album home, from a video game lover's perspective. Personally I smiled ear to ear when the Donkey Kong cover "Stickerbrush Symphony" came on, bringing back fond memories of playing my Super Nintendo. That extra level of enjoyment really pushes The Mad Gear Must Pay into something more than a simple instrumental rocker.
The Mad Gear Must Pay is available on the band's Bandcamp page.