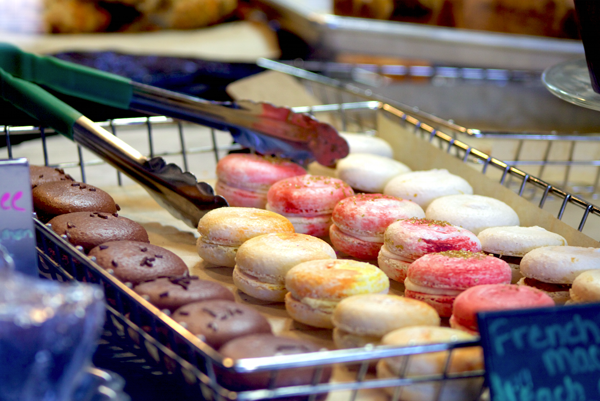 Murfreesboro has its fair share of bakeries and breakfast destinations, but Chantell Kennedy-Shehan, the owner of Simply Pure Sweets, is just the savvy chef the 'Boro needs when looking for flavorful, French-inspired treats or savory lunch options.
Kennedy-Shehan begins the work day before sunrise and before downtown starts buzzing with traffic. She arrives at Simply Pure Sweets around 5 a.m. to prep breakfast; the cinnamon rolls, muffins, croissants, macarons and loaded biscuits—a customer favorite, she says—have to hit the display by the time the bakery opens at 6:30 a.m.
To set the scene, Simply Pure is located off the square at 118 N. Walnut St., complete with a loft-style dining area, ample seating, a children's area and a rack with newspapers and magazines. At Kennedy-Shehan's side is her mom, Katrina Shehan, who assists with orders and other tasks throughout the day.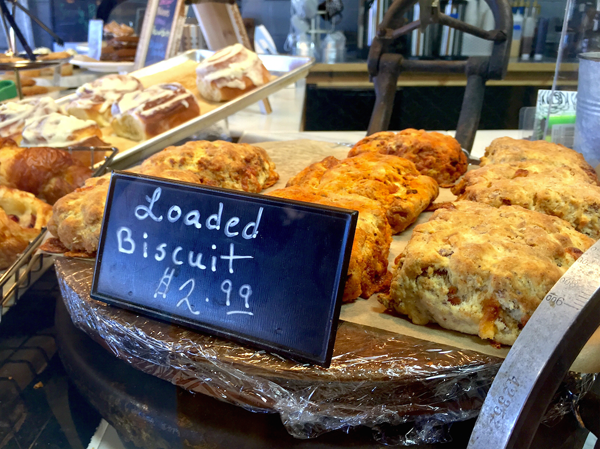 Behind the display case, Simply Pure Sweets boasts an assortment of baked goods, some with a delightful French twist. While there are certain items that always make it out of the oven, such as the ones listed above, Kennedy-Shehan often tests new flavors. She says she has more freedom to experiment now that she's a business owner.
"Before moving here, I worked as a hospital chef in Atlanta," Kennedy-Shehan explained. "It was a great job and rewarding at the time, but there wasn't a lot of room for creativity."
However, the young chef's French-inspired desserts are not derived from a casual interest. In addition to earning a bachelor's degree in culinary nutrition at Johnson and Wales University in Miami, Fla., she honed her craft during a semester at Ecole Nationale Supérieure de Pâtisserie, a renowned pastry arts program in France.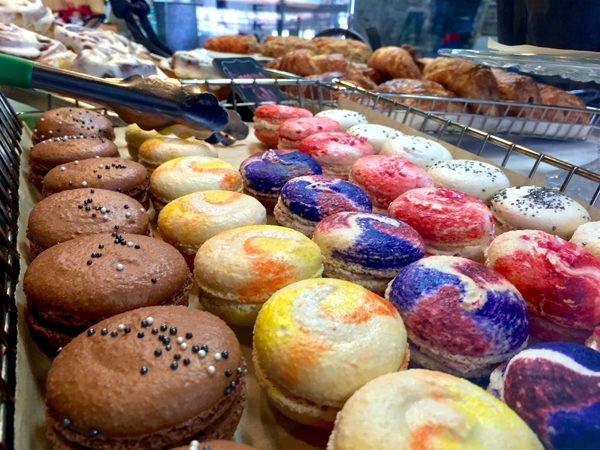 The French macarons are irresistible, partly due to the vibrant swirl of colors, but also because Kennedy-Shehan packs a lot of flavor into the bite-sized cookie. You'll have to drop in to view the day's selection, but she typically experiments with local ingredients like Marcy Jams' damson plum, strawberry and sangria jams.
If you'd rather swing by for a cupcake, you won't be disappointed. In the past, Simply Pure Sweets has offered salted dark chocolate caramel, chocolate raspberry, chocolate chip cookie (vanilla cupcake, chocolate frosting and a big cookie on top) and red velvet cupcakes, among other varieties.
Along with the daily assortment of macarons, tarts and cupcakes, bite into the tangy-sweetness of a blueberry muffin, dusted with sugar, or try an oatmeal cream pie that puts the Little Debbie snack-size confection to shame. Pair it with a cup of hot or iced coffee, hot tea or Italian soda (strawberry, passion fruit, cherry, peach, pomegranate, tangerine and more).
Simply Pure has a variety of savory lunch options up for grabs as well. Popular items include the Thai peanut chicken (with a homemade peanut sauce) and chicken bacon wraps. Sandwiches come on herbed focaccia, ciabatta roll or wheat bread, while the wraps are available in honey wheat or garlic herb. Pair a sandwich or wrap with a side of roasted veggie orzo salad (zucchini, squash, onion, carrots and balsamic dressing), butternut squash quinoa salad (squash, onions, cranberries, almonds and parsley) or fresh fruit.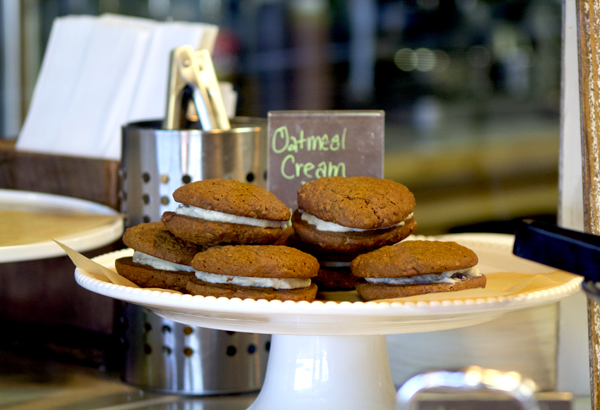 As for the future, Kennedy-Shehan says to expect more ready-to-go options, as well as the possibility of fresh bread (by order) and more breakfast items.
So if you're looking for options and memorable flavors, stroll on into Simply Pure Sweets for breakfast, lunch or an early afternoon treat.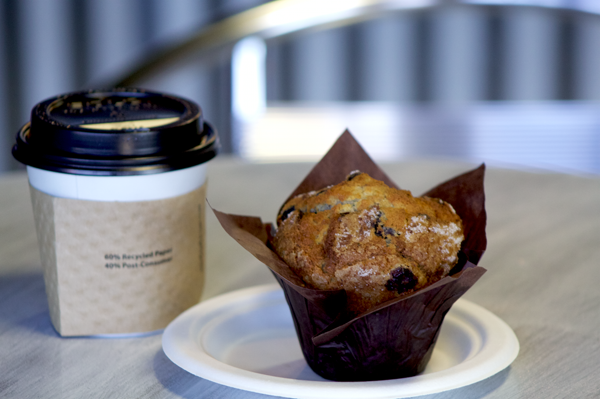 Special Valentine's Day Event:
Simply Pure Sweets is teaming up with Alex Belew Catering for a three-course Valentine's Day meal on Feb. 14. The dinner, which is $110 per couple, will offer two seating times, at 6 and 7:30 p.m. Attendees may select one item from each course below. Any questions regarding the dinner can be directed to info@alexbelew.com.
First course:
Beef Tartare, Sunchoke, Smoked Mayo, Cured Egg
Sunflower Seed Risotto, Porcini Mushroom Broth, Winter Squash
Cauliflower Soup, Pancetta, Purple Potato Crisp
Second course:
Duck, Falls Mills Grits, Carrot Chips, Mushroom, Mostarda di Frutta
Halibut, Fingerling, Lemon, Artichoke, Fennel, Beurre Monte
Short Rib, Horseradish Smashed Potatoes, Brussels, Onion Jam, Pea Tendril
Third course:
Chocolate Hazelnut Torte, Mascarpone Ice Cream
Buttermilk Crème Brûlée, Brown Butter Shortbread, Cherries
~~~
The Dish:
Simply Pure Sweets
118 N. Walnut St.
Mon.–Sat. 6:30 a.m.–4 p.m.
Sandwiches and wraps: $5.99; Salads: $6.49; Medium latte or cappuccino: $2.99; Flavored Italian soda: $1.99
(615) 962-8086
facebook.com/simplypuresweets