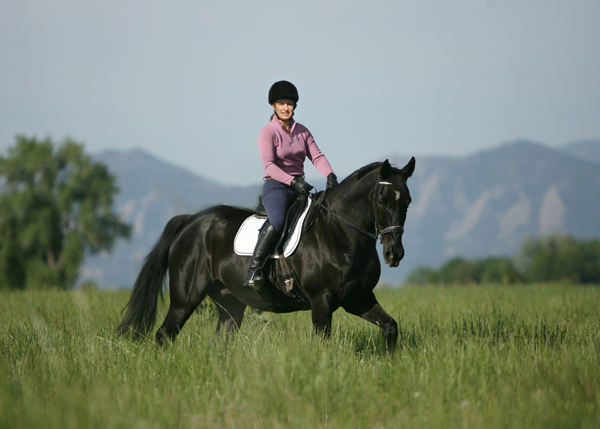 For the fifth straight year, Murfreesboro will again host both equestrian enthusiasts and their hooved companions participating in the Southern Equine Expo on Feb. 24–26.
Located within the Tennessee Miller Coliseum, the Southern Equine Expo's dedication to the improvement of horses' lives through education and community involvement continues with an array of clinics, demonstrations and entertainment. The Expo experienced its largest attendance ever in 2016, and organizers look to surpass that this year.
"More than 3,000 people attended in 2016," said Sandra Kayser, the vendor manager of the Expo. "The economic impact on Murfreesboro is significant."
Those attending the Expo can look forward to various learning opportunities tailored to both newcomers and veterans to the equestrian environment, and to all those in between. These clinics and demonstrations will be led by highly-trained professionals with years of study in all facets pertaining to horses' performance and well-being, including equine first aid, equine dentistry, rider fitness and cross-country trail riding. Some exhibits, such as Horsemanship 1 and Horsemanship 2, are the perfect intro into horse riding, and an opportunity to learn more advanced techniques, respectively. Both will be taught by renowned equestrian clinician Julie Goodnight.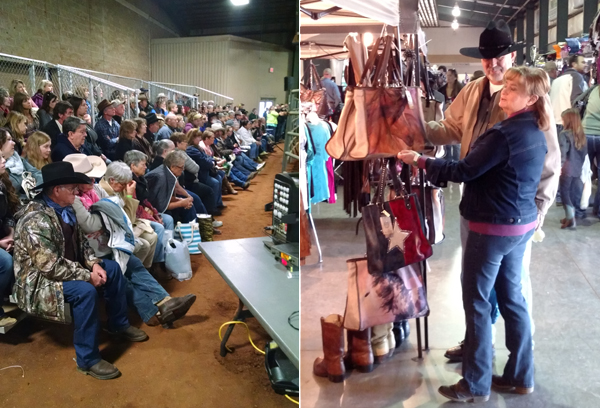 "Attendees at the Expo may watch or audit any and all clinics they are interested in," said Kayser. "They may apply to ride in many of the clinics, thereby getting semi-private lessons, in essence, at the Expo."
The application process is necessary to vet the existing knowledge and skills of potential riders in order to discern whether the clinics in mind can truly help them to become better riders.
For those who simply love riding, there will be several breeds of horses on hand that attendees can look forward to seeing and interacting with.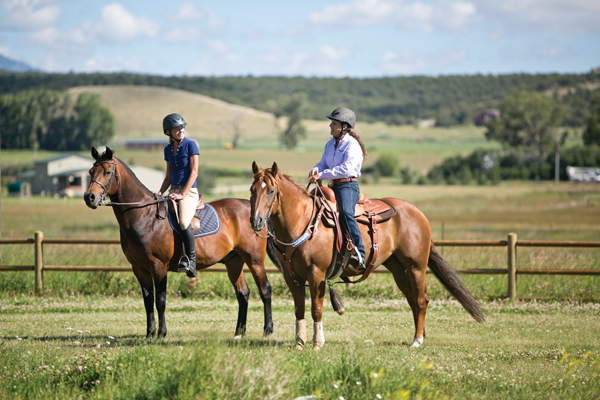 "In Tennessee, we always want to engage those who love and ride the gaited horse," said Kayser. "Tennessee Walking Horses, Paso Finos, Spotted Saddlebreds and others will be on hand for the Parade of Breeds, and educational clinics are geared toward those smooth-walking, flat-shod horses."
On the other end of the spectrum, fast and loud clinics will also be taking place by demonstrating more creative equestrian activities. Equestrian Chaos, an equestrian stunt team, will be performing and entertaining guests on Friday. Another group, Iron Sixes Horsemanship, will be attending the Expo to exhibit the sport of cowboy mounted shooting.
Returning from the past three years, The Southern Equine Expo Colt Starting Challenge, a fan-favorite, will span each day of the three-day event. The event serves as an educational and engaging opportunity for the audience as trainers demonstrate the talents of both horse and horseman. Over the course of the event, guests may vote for the Colt Starter they believe is best training their colt, with the event culminating in an obstacle challenge.
Vendors will also be on site throughout the event for visitors to browse and make purchases amidst the clinics and entertainment.
For tickets and more information, visit southernequineexpo.com.