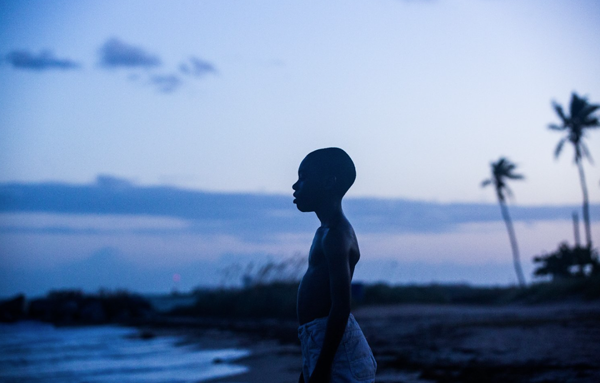 Moonlight is writer/director Barry Jenkins' second feature-length film and one of nine nominated for Best Picture at this year's Academy Awards. Following in the coming-of-age footsteps of previous nominees like Boyhood (2014), Moonlight tells the story of Chiron, a quiet boy living in poverty in Miami.
Chiron's story is told through three formative periods in his life: age 9, age 16 and his late 20s. His story is told chronologically and he is portrayed by three equally talented actors. Chiron age 9 (a.k.a. Little) sets the tone as a mostly silent protagonist. After being chased by bullies into an abandoned motel, he is found by Juan, a small-time kingpin who takes Little in for the night, feeding him and talking to the mute boy with a kindness rarely seen by Chiron, whether at school or at home. Alex Hibbert as Little conveys Chiron's closed-mouthed, guarded nature with ease. He is a lamb among lions, a soft boy in a hard world. The only light in his life comes from Juan and his girl Teresa (Monáe). Mahershala Ali was dapper and devious as Remy Denton in House of Cards. He was captivating and conniving as Cottonmouth in Luke Cage. He is measured and magnificent as Juan in Moonlight.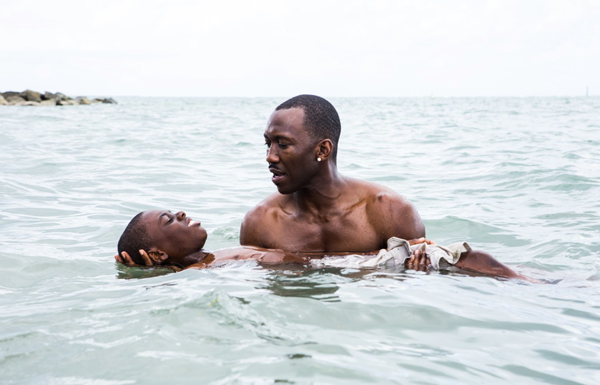 By age 16, Chiron (Ashton Sanders) has sprouted up three feet without gaining a pound. Still bullied, still achingly introverted, Chiron's high school experience will be painfully familiar to anyone who ever felt like an outcast, again both at school and at home. At this age, the only point of good in his life comes from his childhood friend Kevin. Kevin (also played by three different actors who seem to share the same soul) is another tumultuous through-line in Chiron's life, at times his only friend, giving him the loving nickname "Black" and at other times pulled against him by unbreakable social contracts. To say any more would color the experience, and Moonlight is a film best experienced unencumbered by expectation.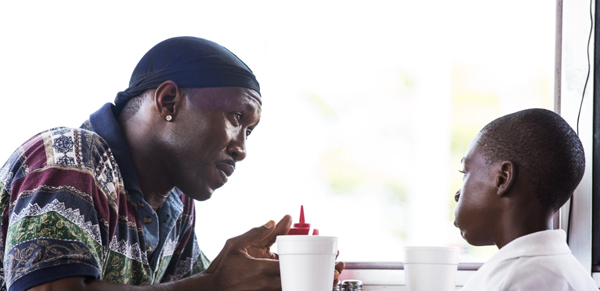 That said (thanks for reading this, even if you've not yet seen it), the subtle power of Moonlight comes from both bold choices and daring restraint. The six actors who portray Chiron and Kevin throughout their lives all but negate Richard Linklater's 12-year experiment Boyhood. They each embody their characters so seamlessly, down to the smallest expressions, that the illusion never breaks. It's a remarkable feat. And it's brought to life through fluid and colorful cinematography and striking soundscapes, providing a glimpse into a seldom portrayed world without ever being exploitative. Like its quiet protagonist, Moonlight may seem simple and small, but it contains multitudes.