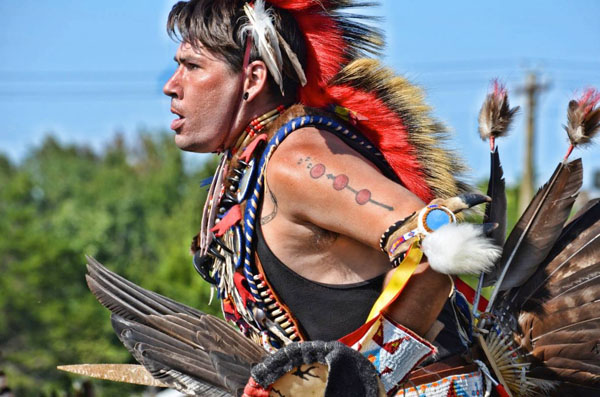 The Native American Student Association of Middle Tennessee State University proudly presents the Indigenous Peoples' Powwow this Feb. 24–26 at the MTSU Livestock Center.
At one time, MTSU was included in the top ten powwows ranked in the entire country. This year, the Native American Student Association will renew this incredible tradition and sponsor an Intertribal Powwow Dance Competition for the Middle Tennessee community.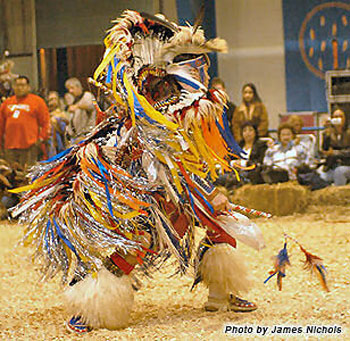 The three-day powwow includes dances, Lakota author Ron Colombe, drummers Prairie Thunder and The Bandits, flutists Ryan Molina and Jaime Chavez, craft vendors, oral tradition storytellers Dennis Claus and Grady Jones, and some of the top-ranked dancers ranging from the Cree of the Canadian Tundra to Aztec Dancers of South America and the Incans of the Ecuadorian Andes.
Events planned supporting the dance include a frybread cookoff, an indigenous forum on issues and successes, a blues performance at JazzMaTazz by renowned Seneca blues artist Butch Mudbone, an honoring of native and non-native veterans, and a welcoming of the Nishiyuu Warriors. Saturday includes lots of special activities for kids.
The Nishiyuu Warriors—a group of seven youths between 12 and 20 years old who walked 1,300 miles to represent First Nations' people to the Canadian Prime Minister in 2013—and their chief will be in attendance and honored during the events. Their Spirit Walk was a powerful act of unity that inspired an international movement. They have accepted the journey to Tennessee as a continuation of this original journey, where the Far North is welcomed by the Southern Tribes. The Native American Student Organization and the MTSU native community is humbled and honored to share their story.
Tickets to the powwow are $7; MTSU students and senior citizens are $5; children under 6, military, EMT, fire and police are free.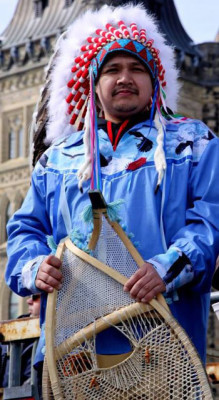 For more on the upcoming powwow, visit facebook.com/indigenouspeoplespowwow.
FULL EVENT SCHEDULE:
Friday, Feb. 24
4 p.m. Frybread cookoff
5 p.m. Indigenous issues forum
6:30 p.m. Social dances
9 p.m. (at JazzMaTazz, 1824 Old Fort Pkwy.) Butch Mudbone Blues (formerly of Redbone)
Saturday, Feb. 25
9 a.m. Doors open
10 a.m. Storytelling, native flute, speakers
12 p.m. Grand entry and presenting flags, veterans honoring, contest opens, kids' special events
3:30 p.m. Honor welcoming: Nishiyuu Warrirors
6 p.m. Grand entry and retiring flags, contest resumes
Sunday, Feb. 26
9 a.m. Doors open
10 a.m. Storytelling, native flute, speakers
12 p.m. Grand entry and presenting flags, veterans honoring, contest opens
2 p.m. Special honoring