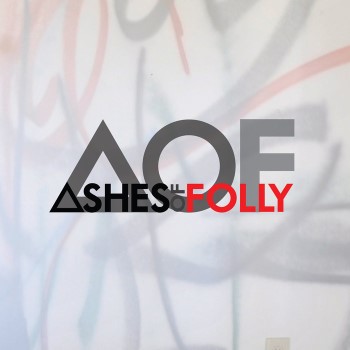 Local rock trio Ashes of Folly is set for a prolific 2017, with an upcoming release A Rich Man's Pile coming in April. That will be their second release within a year, following the five-track EP, Ka Tet.
That project, which presumably takes its name from Stephen King's acclaimed Dark Tower series, sees guitarist/vocalist Rick Perry, bassist Kevin Torbett and drummer Sammy Baker tapping into the same '90s alternative rock they executed on 2015's The Chemical Plan.
Ashes of Folly says their records are loosely inspired by Perry's life experiences, with the lyrics this time around being slightly more cryptic, but still accessible to the listener. They aren't the strongest aspect of the EP, and tend to not stick with you as much as some of the lines and choruses on The Chemical Plan did. Sometimes they're a bit too forced and awkward in the case of the title track, most notably, but the overall sound and vibe of the record make up for it.
Starting off the release is "Ego Stroked," which features a heavy intro which transitions into a strummy guitar riff that has a garage feel. It also features the strongest chorus on the album, with the melody and instrumentation swelling into a straightforward, rocking final product.
Tracks three and four are the sullen moments on Ka Tet. "Break Yourself" is a linear cut with light-sounding instrumentation fitting for the dream-laced lyrical topic. "Bottled Mimosa" (not to be confused with the band's 2015 song "Mimosa") succeeds on these fronts even further, with an extra added edge in the guitar work to drive the song home. It falls somewhere between the slow moments of Weezer and Stone Temple Pilots, with Perry taking on the topics of young love and infatuation in a mostly mature way that was sometimes lacking on The Chemical Plan.
Closing things out is "Get Out," the most instrumentally sound song on the EP. Hard hitting drums, groove-heavy bass line and the most memorable guitar riffs on the project give the EP a dose of modern rock in the vein of Audioslave.
Ka Tet is a decent project that, while not as immediate as its predecessor, has some solid elements and make A Rich Man's Pile worth anticipating.
Ashes of Folly's Ka Tet is available on Bandcamp, Spotify, iTunes and Amazon.