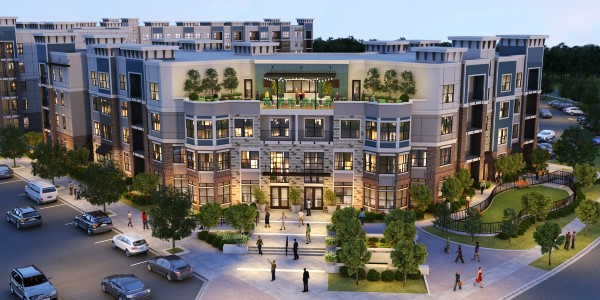 TDK Construction has begun leasing units at its Vintage at Blackman apartment project, expected for completion this spring.
"It's already over 50 percent leased," Ross Bradley, vice president of TDK, said in mid-February. "We're averaging 6 to 8 leases a week there."
Additionally, TDK is constructing Vintage at the Avenue, two buildings housing a total of 203 luxury apartment units with an approximate average monthly rental rate in the $1,300 neighborhood.
This development, adjacent to the Embassy Suites, promotes granite countertops, stainless steel appliances, pendant lighting, ceramic tile bath floors, a resort style pool and a rooftop deck overlooking the restaurants and retail of The Avenue.
TDK has built thousands of apartment units, and various other properties throughout Tennessee, Texas and elsewhere, including the local 3343 Memorial, St. Andrews Apartments, Woods at Greenland, Raiders Crossing and Creekside at Three Rivers properties.
~~
Jamie Jennings, the owner/operator of Broad Street Tobacco and Beverage in Murfreesboro, has opened another store off of Exit 89 near Outpost Armory. Epps Mill Market (6177B Epps Mill Rd., Christiana) sits in the Subway strip mall next to Love's Travel Stop, and offers a wide variety of tobacco products and domestic and craft beer.
A sushi and Thai restaurant has plans to open soon in the suite right beside Epps Mill Market.
~~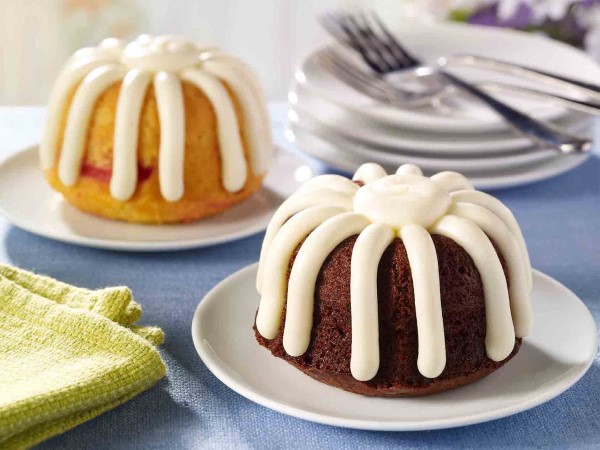 Nothing Bundt Cakes, a bakery specializing in various sizes and flavors of bundt cakes, has announced plans to open at Fountains at Gateway facing Medical Center Parkway.
Jeff and Lynne Warne, who also own Nothing Bundt Cakes franchises in Nashville and Franklin, will soon bring yellow and chocolate marble, carrot and pineapple, red velvet with chocolate chip and other cake varieties to Murfreesboro. The shop can top a miniature or full-sized bundt with its signature frosting made with cream cheese and butter, or with a lighter sweet drizzle frosting.
Nothing Bundt Cakes operates or has franchised nearly 200 bakeries across the U.S.
For more information, visit nothingbundtcakes.com.
Fountains at Gateway will include 400,000 square feet of office space, 70,000 square feet of retail, a 100-unit apartment community and a mid-size hotel.
Nothing Bundt Cakes joins Burger Republic, Tom+Chee, Fuzzy's Taco Shop and Board & Brush in leasing retail space at Fountains at Gateway.
For more information about the property, visit fountainsatgateway.com.
~~
The owners of The Boulevard Bar and Grille have unveiled plans for a new restaurant, called The Local, on Memorial Boulevard in north Murfreesboro, across the road from Sir Pizza.
The new Brookhaven development will host other commercial tenants once complete.
~~
Saint Thomas Medical Partners has opened its Saint Thomas Health—New Salem facility, on New Salem Highway near St. Andrews Drive. The office offers primary care services, walk-in express care, outpatient rehabilitation, radiology imaging and lab services.
Saint Thomas also operates the 286-bed hospital on Medical Center Parkway in Murfreesboro.
~~~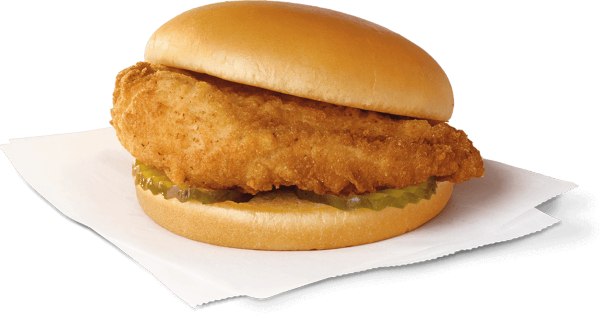 Chick-fil-A will soon open its second Murfreesboro location (its third, if counting the one on the MTSU campus) in a freestanding building on Memorial Boulevard across from the new Sprouts.
Franchise owner Beau Noblitt plans to hire 120 new team members to prepare for the projected March 23 grand opening; job openings include full-time, part-time and management positions.
Applications can be submitted through pleaseapplyonline.com/cfamurfreesboro.
~~
Swanson is expanding its building on Park Avenue near Middle Tennessee Boulevard, the former home of the MidTN Expo Center, currently occupied by AT&T. Travelers on Church Street can see the leveling work being done near the Church Street/Middle Tennessee Boulevard intersection.
Swanson doesn't yet have a tenant for the new portion of the building, according to Swanson COO Debby Kirk, but will be looking to lease it upon completion of construction.
~~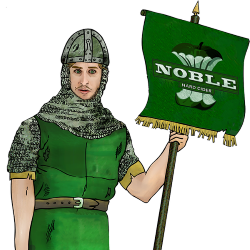 Noble Cider products will soon be on shelves in Murfreesboro stores, thanks to a recent deal between the North Carolina-based cider company and Murfreesboro-based Tennessee Craft Distributors.
Noble's four flagship cider varieties—The Standard Bearer (a crisp, dry hard cider), The Village Tart (with cherries), The Spice Merchant (with chai tea, cloves and other spices) and The Golden Arrow (with ginger)—will be available in 12-ounce-bottle four packs in the Middle Tennessee market.
In 2016, Noble produced over 50,000 gallons of cider from fresh-pressed apples in more than 20 different taste profiles, available in kegs, growlers, 500 ml bottles and in their taproom.
"When we began, our plan was to meet local Asheville consumer demand at the tap, alongside the area's beloved craft beer," according to Noble co-owner Trevor Baker. "Now that cider continues to capture more of the beverage market share in retail, moving to 12-ounce bottles make sense for our growth."
Some beverage experts predict a 15 percent growth for ciders over the next five years.
For more information, visit noblecider.com.
~~
Still, not much dirt has been moved at the property on South Church Street near Joe B. Jackson Parkway that Aldi will anchor.
Baker Storey McDonald Properties continues to market numerous outparcels in the area between Camino Real and Walmart at the entrance to Savannah Ridge.