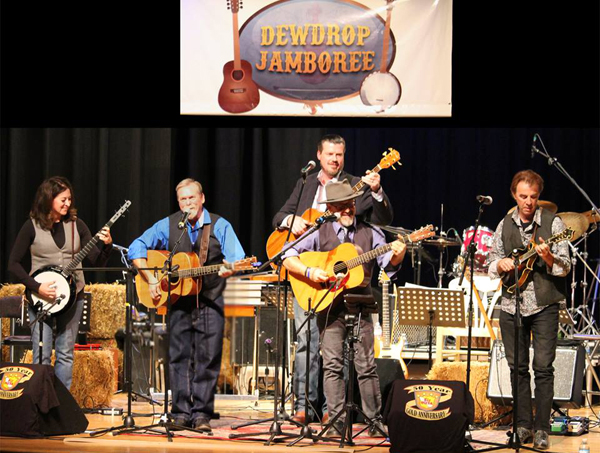 Dewdrop Jamboree's third season is right around the corner with the first 2017 installment kicking off Saturday, March 25.
This season's first event, hosted by Justin Reed, will showcase several Dewdrop veterans including Teresa Camp, Pat Jackson, Rhonda Tenpenny, Brenda Lynn Allen, Bobby Howard, LB Ferrell and Aaron Vance, as well as newcomers Hank Cawthorne and Natalie Logan. Dewdrop Jamboree, organized by the American Musical Arts Group—an area nonprofit group with a mission to preserve and showcase traditional American music genres—features several genres ranging from bluegrass, traditional country and gospel to contemporary country, rock 'n' roll and blues.
Performers will be backed by the Dewdrops, a group of session musicians.
Founder and producer Larry Martin coined the series name from a nickname given to Tennessee native Uncle Dave Macon, a renowned singer, songwriter and old-time banjo player. Later this year, Dewdrop Jamboree will have a showcase at the annual Uncle Dave Macon Days, held July 7–8.
So join Reed and company at Patterson Park's Washington Theatre, located at 521 Mercury Blvd., Saturday, March 25 at 6 p.m. All tickets are general admission and sold at the door for $10 for adults and $5 for children. Visit the Dewdrop Jamboree Facebook page for updates on future installments.