The Flaming Lips released Hear It Is in January of 1986. Thirty-one years later, in January 2017, the band released Oczy Mlody, the Lips' 14th full-length studio album (among many other collaborations and compilations).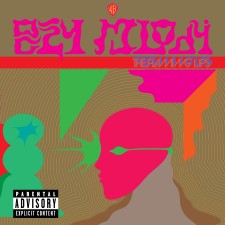 If you are familiar with the Flaming Lips' music, good on you! If you have seen them live before, kudos! if you haven't, I highly recommend you give it a shot. Soon you will have a chance; along with the 2017 album release the band has set up tour dates across the U.S. and in Canada, England, Spain, Belgium and Wales. A Nashville stop happens Wednesday, March 29, at the War Memorial Auditorium downtown.
The Flaming Lips, a psychedelic rock group with a very large catalog of music, has made conceptual masterpieces, pop albums, Zaireeka (a four-CD release made to be played from four different CD players at the same time), acoustic and Christmas albums.
The live show is fun, to say the very least. I have seen the Flaming Lips 15-plus times and still want to see them again. It's hard to explain; it is certainly a visual and musical experience unlike any other musical act. You can expect a ton of lights, confetti, balloons, costumes, set changes and music to top off the sensory overload.
This show should be interesting—The Flaming Lips often play outdoors and I am excited to hear the difference indoors. War Memorial Auditorium is a beautiful, 2,000-seat performance hall across from the Tennessee State Capitol Building. The March 29 show is set to start at 8 p.m. Doors should open at 7 p.m., and I recommend showing up early and getting a good spot to call home for a few hours.
For more on the Flaming Lips, visit flaminglips.com; for tickets, visit wmarocks.com.