On the west side of Murfreesboro, development is running rampant with new subdivisions, fast food restaurants and grocery stores popping up seemingly overnight. Mixed up right in the middle of all of it is an oddball but welcome new local business, Z's Comic Lair.
Z's is the product of brothers Patrick and Nick Zambrano and their lifelong loves of all things geeky. The duo began their journey to the Lair as kids, diving into Marvel classics in the form of trade paperbacks.
"We used to have Marvel Essentials around the house, and I would always read the Spider-Man ones," Nick says during our recent visit to the shop.
"That's what got us," Patrick adds. "We started reading those and took it from there. Obviously it's really taken off."
Growing up in Owensboro, Ken., the Zambranos soon saw their love of the medium growing into a desire to start a shop of their own. With Patrick moving to Murfreesboro in 2010 and then Nick in 2016, they finally found the place where they wanted to bring their idea to fruition.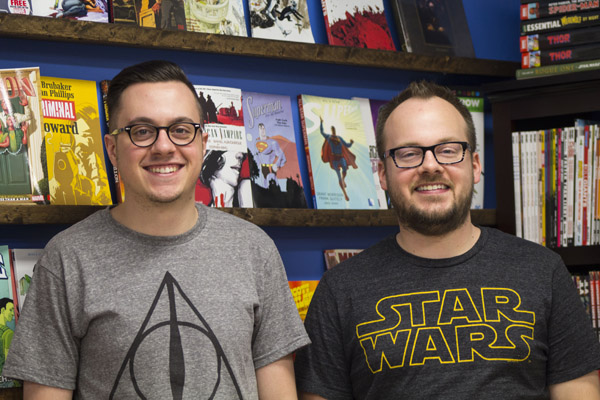 "It's a lifelong dream that really took off within the last two years," Patrick said. "We've always liked comics. We've always liked being around it. It's just something we always wanted to do and we finally got to a spot where we could do it."
The space they found was the right-hand shop in the small shopping strip located at 3863 Franklin Road, part of which will soon be occupied by Patrick's wife Becky's décor business. Internally, the shop's left wall is lined with new releases and graphic novels, with tables of back issues that tend to grow larger every week. On the other side of the store, a myriad of toys and collectibles new and old fill shelves. It's a scene straight out of an '80s/'90s kid's fever-dream.
As far as external qualities, the Lair's location, not far from Blackman High School, is surrounded by young families, teenagers and Nashville commuters alike. Murfreesboro's other comic shops are located on Broad Street, which can feel like light years away from the bustling suburbia of Murfreesboro's west side during peak hours. With a prime location marked by growth and a presumably untapped demographic, the storefront was set for success from the start.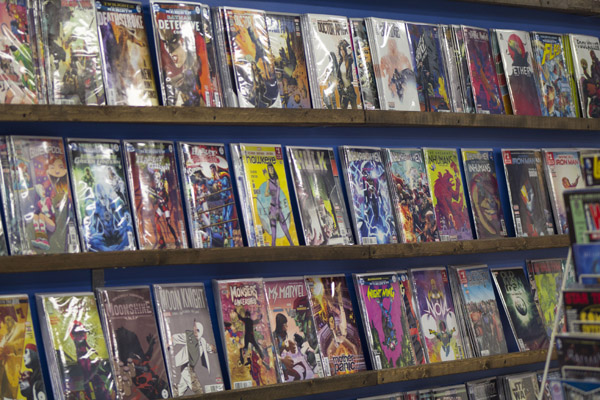 "We joked around when we first opened [in October], that we hoped people would come in," Patrick says. "We literally didn't advertise and had people coming in the days before we opened because they heard a comic book store was coming."
One of the the trends the Zambranos are seeing at the shop is the intergenerational interests parents are passing down to their children. The kids are introduced to the medium via beloved characters like Mickey Mouse, Spongebob Squarepants and Teenage Mutant Ninja Turtles, and adults are rekindling their fascination with Superman, Spider-Man and Wolverine all over again.
"You have a lot of family members that are in their 30s and 40s and now have kids," Patrick says. "They're getting back into comics and they're introducing their kids to comics, or Star Wars or toys."
The new arrivals will always be the go-to for new readers, but Z's specialty is its attention to the old. They've acquired numerous collections totaling approximately 50,000 comics, which have included many rare birds. Some of the gems that have already passed through the shop are the first appearance of Wolverine, the first issue of The Walking Dead and one of comics' holy grails, Amazing Fantasy #15, notable for marking the first appearance of Spider-Man.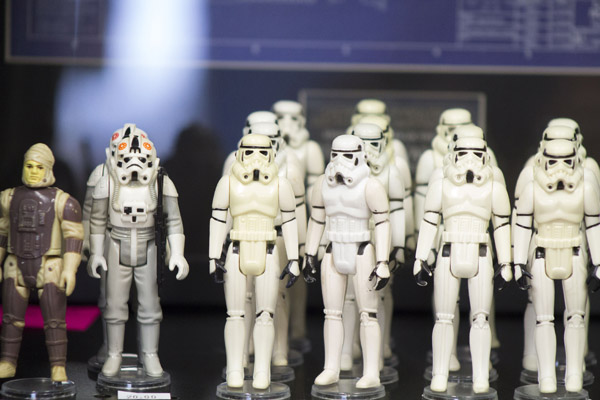 Beyond comics, one of the guys' passions is vintage toys. Shelf space in the shop is occupied by rows of Stormtroopers and Jedis side by side with old-school Ninja Turtles, He-Man and the Masters of the Universe and numerous other cultural staples. It's a nostalgia seeker's paradise and a door to pop culture discovery for a new generation.
"Parents are coming in and seeing the same stuff they had and showing it to their kid and sometimes even buying it and letting them have the same toy they did," Patrick says.
Sales aside, the shop is already establishing another important aspect of running a local business: community. They're grateful to be accepted into the area and have already attracted regulars, with more newcomers stopping by each week.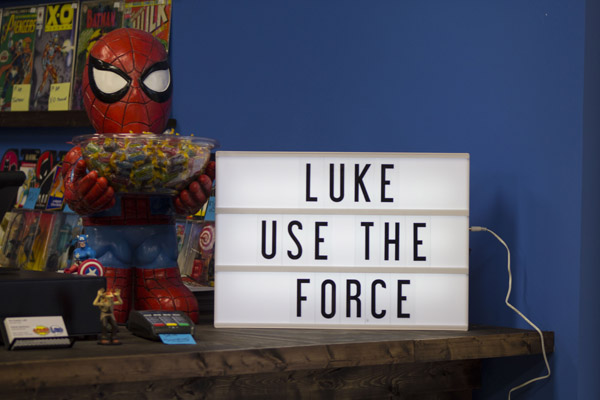 "We just like being in the neighborhood," Patrick says. "One of my friends is a barber, and I never considered it until he told me, we're almost like a local, neighborhood barbershop. The same people come in. We get new people, but we then get to know them. Wednesday's our new comic release day, and when someone comes in the door, depending on the time of day, we can almost tell who's coming in. We get those regulars."
So as Z's Comic Lair has gotten its foothold into the Murfreesboro community, the Zambrano brothers are settling into their new careers. Those kids peering through Marvel volumes have fulfilled their childhood dream, and they wouldn't have it any other way.
"It doesn't feel like a job," Nick says. "It doesn't feel like going to work at all. We work a lot, but it doesn't feel like it."
"We'll look at the time, and it's time to close, and it feels like we haven't done anything," Patrick continues. "We have, we've done a ton of stuff and talked to a bunch of people, but we get to talk about stuff we like. And it's awesome."
Z's Comic Lair is located at 3863 Franklin Road in Murfreesboro. For more information, head to facebook.com/zscomiclair.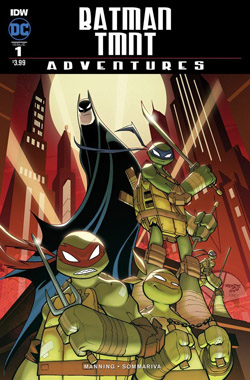 –––
5 Top-Selling Comic Series to Try Out:
Batman/TMNT Adventures >>>
This animated team-up is a spin-off of the more serious crossover events from last year between the Caped Crusader and everyone's favorite pizza-eating sewer reptiles. It's a kid-friendly adventure that sees the unlikely allies teaming up to take on Joker, Shredder, Harley Quinn, Poison Ivy and more.
Curse Words
This fantastical series focuses on a beloved, rich and famous wizard in New York City who is secretly a kinda bad dude with a past coming back to haunt him. It's fun and funny take on the fantasy genre that takes readers on a wild ride between the Big Apple and a world of magic.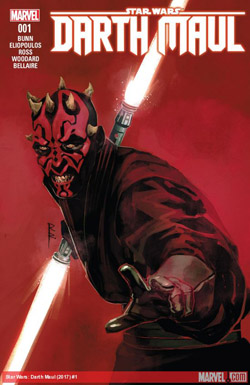 <<< Darth Maul
The coolest Star Wars character in The Phantom Menace that wasn't Liam Neeson gets his very own story in the form of this series set before the prequels. We see Maul impatiently waiting for Sidious' permission to start confronting Jedi and blowing off some steam in Sith fashion (by killing things, of course). It's set to be one of Marvel's most anticipated Star Wars offerings, and fans of the spike-headed character are in for a treat.
Detective Comics
Detective Comics has been DC's flagship title for close to a century, and its recent revitalizing has made it one of the hottest comics out now. Batman has recruited a team of Gotham vigilantes including Batwoman, Spoiler, Orphan and the reformed villain Clayface in hopes of protecting Gotham from an onslaught of organized enemies. It's compellingly written, full of action and well worth the cover price.
Superman
Just like the previous title, Superman was revitalized last year with outstanding results. The Man of Steel we all know and love is up to his typical heroics with one major addition: a super-son. The series follows the two trying to figure out Superboy's powers, all while hitting all the feelgood emotions you could expect from a father-son tale (albeit one with lots of heat vision).