Sims Commercial Realtors and Auctioneers will sell more than 400 pieces of antiques and fine furnishings from the estate of Mrs. Virginia Elam Allman Waite, a prominent longtime resident of both Murfreesboro and Nashville. The collection includes some 150 pieces of antique European and American furniture, more than 150 examples of fine porcelain vases, urns and figurines, fine silver and more.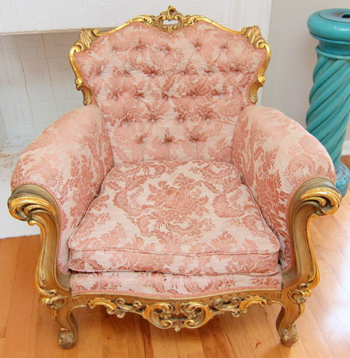 All items will sell to the highest bidders regardless of price at absolute online auction. Place bids at larrysims.com.
Bidding is open through March 16 with public showings of all the property scheduled for Saturday, March 11, and Wednesday, March 15, where they are currently stored at a home on 2866 N. Thompson Lane, Murfreesboro.
Highlights of the auction catalog include:
● Victorian Italian White Marble Fireplace and Mantel with Ornate Carved Detail
● French Curio Cabinet with Inlay and Brass Fittings from the Late 1700s to Early 1800s
● Porcelain and Ceramic Pieces from highly sought after makers: Wedgwood, Sevres, Staffordshire and more
● An antique JW Meeks sofa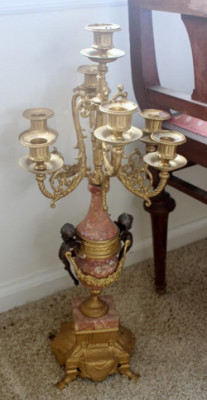 Mrs. Waite, or "Peggy" as she was commonly known to her friends, began collecting antiques at an early age travelling to local auctions with her parents throughout Rutherford and Davidson Counties. She met and married Warren Lee Waite, a prominent local businessman, at one part owner of Tom's Snacks Company. The young couple moved from Murfreesboro to the Green Hills area of Nashville where they became active members of Hillsboro Church of Christ. Mrs. Waite and her husband both enjoyed a passion for antiques, and so they spent much time together over the years studying and collecting fine antiques and art on their travels throughout the United States and Europe. Locally, much of the couple's collection was sourced from C.B. Arnette's gallery in MUrfreesboro, Temptation Gallery in Nashville and many other well-known antiques dealers throughout Middle Tennessee.
Although the auction catalog is substantial, the items represent only a portion of Mrs. Waite's collection as the bulk of the items she owned were generously given to friends and family by bequest at her death in 2000.
To view more on the many items, visit larrysims.com.