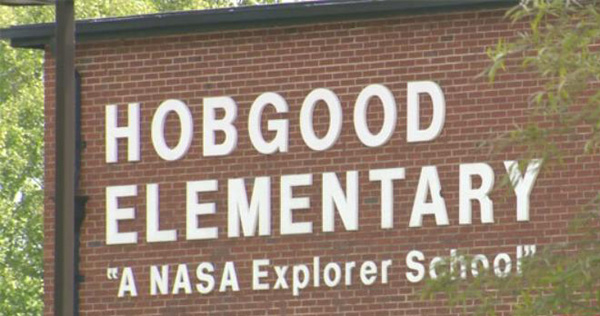 [fusion_text]Murfreesboro Police Chief Karl Durr ran smack-dab into the rough reality of city police policy when he took the job in April 2016.
Nearly a year later, he's still got big problems.
Sure, he tried to stem the bleeding from an incident at Hobgood Elementary School where police arrested children and handcuffed two of them for their alleged role in a neighborhood fight. Durr promised an immediate investigation, an outside probe and action, if warranted, against the officers involved.
Durr did all that, setting new policies after an internal investigation found serious problems with the arrests of several elementary-age children and having Metro Nashville Police look into the matter.
Nashville's investigation turned up nothing significantly different than the internal probe did, but it sure prolonged the misery.
Nine months later, though, the chief handed out nothing but a few measly suspensions and written reprimands.
Officer Chrystal Templeton, the chief perpetrator of this idiocy, was suspended for three days and placed on six months' probation for unsatisfactory job performance and incompetence while two other officers netted one-day suspensions. One of those was School Officer Mark Todd, who took a sick day so he wouldn't have to be at Hobgood to witness this miscarriage of justice. Three others were slapped on the wrist.
Todd should have done something to stop Templeton from making what appear to be false arrests and ruining these children's lives. But, in his defense, the thought of those kids being rounded up like criminals probably made him sick to his stomach. He wanted to be anywhere but at Hobgood.
Rather than being thankful to keep her job with Murfreesboro Police in light of the problems caused with this ill-advised and faulty arrest, Templeton disagreed with the discipline and requested a hearing before the chief, according to records.
That takes a lot of gall, considering she upset an entire community, destroyed some kids' perception of police and the criminal justice system and will likely cost the city of Murfreesboro and its taxpayers several hundred thousand dollars, if not close to a million.
Murfreesboro officials defended Durr and the investigation process even though it took months to figure out what police knew within a matter of days: that they screwed up.
They won't say anything about the discipline meted out—or the lack thereof—because parents are suing the pants off of them and rightfully so.
Fortunately, District Attorney Jennings Jones stepped in and showed some common sense when he dropped the charges against the children not long after they were charged with being "criminally responsible for the actions of another."
Unfortunately, his assistant DA at the Juvenile Court level probably didn't do enough to stop the mess before it got started.
The bungled situation started with cellphone video a child shot in which several children encouraged one or two smaller kids to take punches at a bigger kid one day after school in the spring of 2016. The video is disconcerting, no doubt, but were their actions criminal? Hardly.
Egging on violence is nothing new on playgrounds, in yards or on the streets, and it isn't confined to predominantly black neighborhoods, either, as some people might try to lead us to believe in this case.
But that misconception aside, since when did police start serving justice based on some foggy video and the compilation of a list of names from talking to children who might have been in the vicinity, might have been heard on the tape (but we're not sure), or might be related by birth to kids who might have been nearby?
The answer for Murfreesboro is: Probably quite some time ago.
Telltale Signs Ignored
The third lawsuit filed in the case paints a clear picture of the absurdity that took place in the days leading up to the children's arrests.
Templeton went to the home of one family and asked the children there who was involved. They gave her some names, and she left, never giving them any indication they might be arrested, according to the lawsuit.
Guess what, though: all three children wound up being charged, even though, according to the federal court filing, one was at a basketball banquet at CiCi's Pizza when the incident took place and one was at home coping with a diabetic condition. Another one is believed to be the child in the background on the video screaming for the children to stop hitting the older child.
To be sure, some of the kids involved in the neighborhood fight did some bad things and were charged in a more heinous incident. But it is unrelated and has nothing to do with these three children and several others being wrongfully arrested, one of them handcuffed in front of children and placed in a police car at Hobgood that day.
Making matters even worse, police officers, school officials and parents tried to stop this mess, but Templeton persisted and then didn't have the gumption to show up at Hobgood to take part in the affair. If she started it, then she should have seen it through to the bitter end.
In addition, the matter was reported up the chain of command to Maj. Clyde Adkison and to other supervisors. But none of them did anything to derail it. Adkison was placed on leave immediately after the arrests took place for failing to manage the situation, but he wound up receiving nothing but a written reprimand.
Taking It Further
Besides botching this incident, Murfreesboro Police have been allowing and encouraging officers to arrest minor children even when the offense didn't rise to criteria allowed by state law, according to the lawsuit. Instead of issuing misdemeanor citations, they cart kids off to juvenile jail as if they had a warrant out for their arrest and then the detention center staff holds them until deciding whether they're a threat to themselves or the community, according to the filing.
Attorneys contend this is a violation of state law, yet Murfreesboro and Rutherford County were aware these policies violated state statutes but continued to let things escalate, the lawsuit says. Maybe they figured there was no sense in upsetting the apple cart?
Murfreesboro Police may have changed its policies by now, but the fact it reached this point should embarrass everyone who ever called Murfreesboro home. Everyone who ever served in the administration of Murfreesboro Police Department should lose their retirement package because of this.
Not only does this type of stuff violate the civil rights of children, it displays a mindset that goes back to Jim Crow days. Let's throw all the black kids in jail, so they'll learn a lesson. Then they'll know how to handle themselves in detention once they turn 18.
No wonder we have 800 people in the county jail while we're trying to crawl out from under yet another federal lawsuit over the county's former probation service company.
Good Lord, God almighty, help us see the error of our ways.
Getting Down to Business
For those who've been paying attention, the Stockard Report is in about its third year in the Murfreesboro Pulse, thanks to the invitation of publisher Bracken Mayo. Readers can also find my articles in various other publications across Tennessee.
About a year ago, when I wrote a story for the Post about the plans by Puckett's Grocery to open their restaurant on the Public Square, the web hits zoomed to about 17,900 or thereabouts. A typical number of web hits is about 3,500 for even a pretty big story on that website. (The only story to top the Puckett's news was about a policeman arrested for child porn.)
So after trying to write serious news articles for the last 30 years, I've decided to go become a food critic and write about pastries, salads, hamburgers and cold beer. (Well, maybe cold beer.) Psych![/fusion_text]