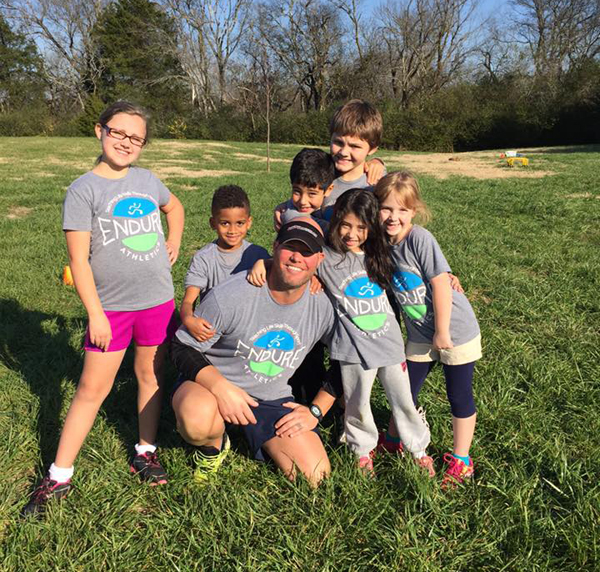 Food. Shelter. Transportation. Education. Sports. Mentors.
Many can easily take these things for granted—at any age. But these things are hard to come by when you find yourself without a permanent home.
This lack of essentials is reality for many of the 1,140 children in Rutherford County designated as homeless. These kids don't have their own beds, Wi-Fi or any of the goods and services many of us couldn't imagine being without.
Joel Bigelow, founder of Endure Athletics, has set out to change that for these kids. This nonprofit organization provides homeless children and youth a fee-free, safe, structured and encouraging environment where they can participate in fitness, athletics, literacy and Christ-centered mentorship.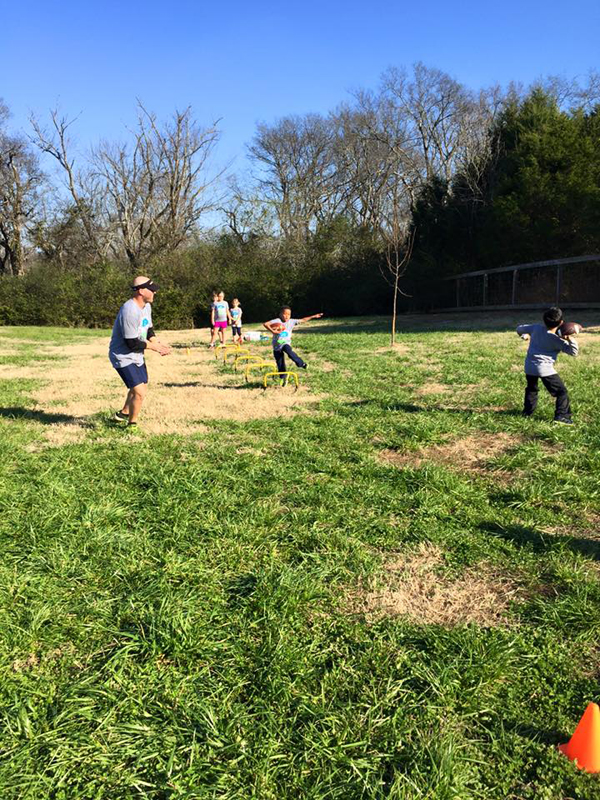 It began a year and a half ago when Joel quit his job of 13 years to start the program with his wife, Jeanie. Their mission was to enrich the lives of homeless children and youth living in Rutherford County.
"An inn in Murfreesboro had several kids living there and I wanted to do something to reach out and help the kids," Joel told the Pulse. It started with a Saturday program consisting of breakfast and sports.
Physical activity is good for the kids' health—it fights depression and anxiety that they're more prone to because of their situation—and it builds their self-confidence.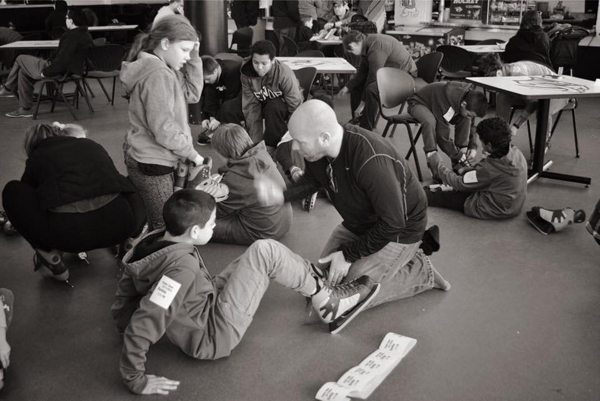 "What a perfect way to start a relationship with the kids," Joel said fondly.
Since then, Endure Athletics has become so much more. Each month, 300 meals are served—Saturday breakfasts, to-go lunches and food from the emergency pantry in Joel's garage.
Additionally, Endure Athletics provides one of the most overlooked pieces of homeless children's lives—the ability to further their education.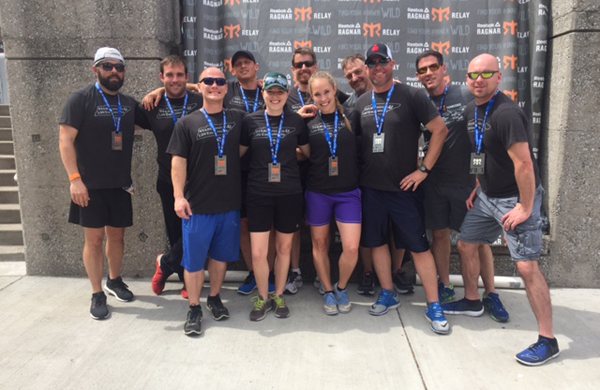 "We personally believe that changing generational poverty can end at the university," Joel said. So, every Wednesday, the university is where they go. Each week, groups of kids in this program go to MTSU for study sessions and homework help from volunteer PhD students.
Endure just purchased six iPads for the kids to use. The school systems have different apps they want the kids to use, like Lexia, so in the MTSU classroom they're able to get on Wi-Fi and complete assignments.
MTSU's PhD students and the Exercise Science club have been a core set of volunteers for Endure.
"Showing them what their futures can look like is number one," Joel said. Seeing these students on campus and the different departments is exciting and a good way to motivate them to continue their education.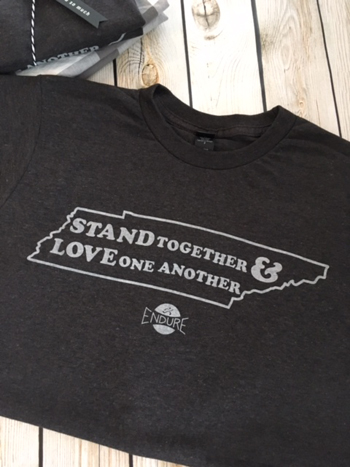 Just a year and a half into this mission, they have helped many of our community's youths. Still, bigger plans are in store for the future. Right now, the whole program is run out of this couple's house.
"Our vision is an Endure House that we can run our programs out of," Joel said. "Something as simple as a couch to relax on and a kitchen to prepare meals and teach them where food comes from."
Endure is only able to serve about 15 kids at a time until the organization gets a permanent location.
"Once we get a house in Murfreesboro, we can plant a house in Smyrna, then La Vergne, and we'll serve more kids," Joel said. "These kids are an extension of my family and they need good people to be consistent in their lives."
A lot needs to happen for this goal to come to fruition though, which is why Endure is having a T-shirt campaign in April to help raise money for the organization.
Shirts are available at facebook.com/endureathleticsfoundation; to learn more about Endure Athletics and how you can help, visit endureathleticsclub.com, email jeannie@endureathletics.club or call (615) 306-7662.