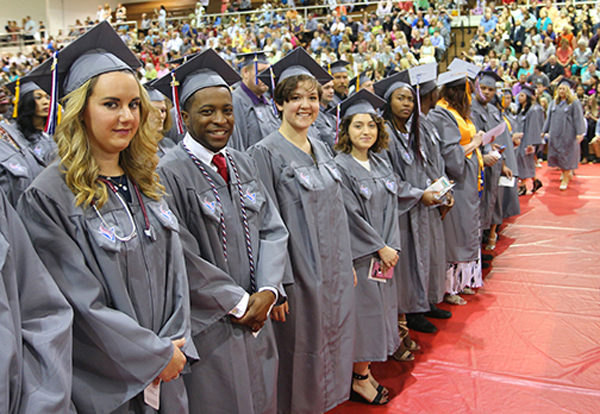 At the Vanderbilt University 90th Anniversary Convocation in 1963, President John F. Kennedy delivered a powerful address to 33,000 spectators regarding the responsibility of educated citizens to encourage the pursuit of learning.
"Of the many special obligations incumbent upon an educated citizen, I would cite three as outstanding: Your obligation to the pursuit of learning, your obligation to serve the public, your obligation to uphold the law. If the pursuit of learning is not defended by the educated citizen, it will not be defended at all," President Kennedy said during the commencement address.
More than 50 years later, the education system in America faces a new set of issues, but Tennessee continues to be a leader in making higher education affordable and accessible to all its residents. Tennessee Gov. Bill Haslam has made education one of his top priorities during his administration with his Drive to 55 program, an initiative to raise the number of Tennesseans with a higher education degree or certificate to 55 percent by 2025. Earlier this year, Gov. Haslam announced a new component of the Drive to 55 program, the Tennessee Reconnect initiative.
When the Tennessee General Assembly approved the Tennessee Reconnect program, it made Tennessee the first state in the nation to provide tuition-free access to community college for all adult learners in the state. Passage of the Tennessee Reconnect Act established a last-dollar scholarship for adults not previously covered under the Tennessee Promise to attend community college. This act is an expansion of a previous grant program estimated to entice 900,000 adult Tennesseans with some college credit to complete their degrees.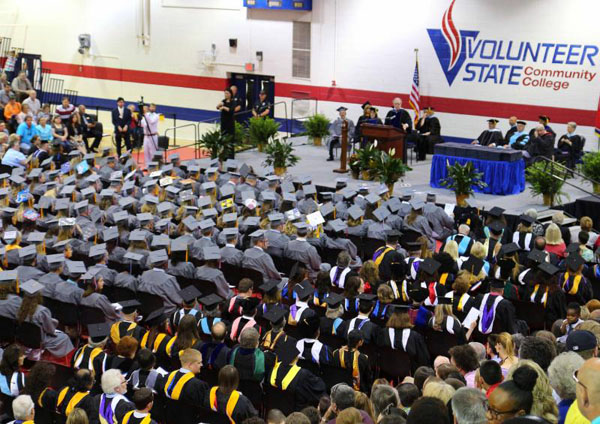 "Tennessee Reconnect is a tremendous investment in the state's economy," said Sen. Mark Norris (R-Collierville), the senate sponsor of the legislation. "It not only gives adults new opportunities for career growth, but also provides employers with the skills and credentials they are seeking from the workforce."
When Gov. Haslam first unveiled Drive to 55 in 2014, only 32 percent of Tennesseans had earned a college degree, but nationally, 41 percent of adults held degrees. Drive to 55 kicked off with the Tennessee Promise in 2015, a program designed to cover the costs of community college for graduating seniors in Tennessee but not for adult learners. The Tennessee Reconnect program bridges this gap and offers the same educational opportunities to adults.
To be eligible for the Tennessee Reconnect program, you must be a Tennessee resident for at least one year before applying, and must not have already completed an associate or bachelor degree. Applicants must also be considered an independent student, according to the Free Application for Federal Student Aid (FAFSA).
Community colleges in the Middle Tennessee area include Motlow State Community College—its main campus located in Moore County with learning centers in Smyrna, McMinnville and Fayetteville; Nashville State Community College, Gallatin-based Volunteer State Community College and Columbia State Community College, with locations in Columbia, Franklin, Lewisburg, Lawrenceburg and Clifton.
For more information about the Tennessee Reconnect program or other Drive to 55 initiatives, go to driveto55.org.