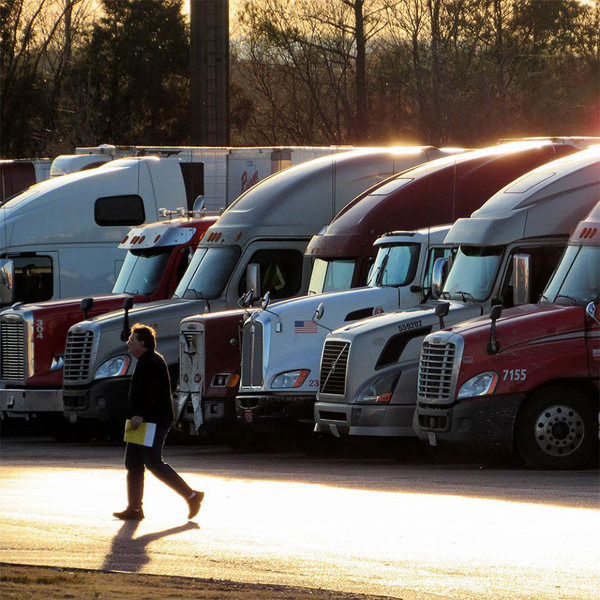 Truck Driver Institute–Murfreesboro, based in Christiana, just outside of the Murfreesboro city limits, gives students the chance to get behind the wheel of a new career by obtaining their commercial driver's license (CDL) in just three weeks of intensive training.
TDI trains a diverse groups of people from college graduates to empty nesters and military veterans to doctors all looking for job security and higher pay.
A new feature of the TDI program is the school's partnership with Truckers Against Trafficking (TAT). This added training equips the students and faculty of the TDI to recognize and prevent human trafficking while on the road.
A nonprofit organization, Truckers Against Trafficking looks to put a stop to human trafficking within the United States. The organization estimates that the number of victims sold into forced labor or commercial sex in the states ranges in the hundreds of thousands, and to combat this, TAT saturates training facilities such as the 12 TDI locations across the country with instructional materials to teach drivers what to look out for while on the job.
"In the first week of class, they started showing a video, a 30-minute video about that," said CDL examiner Ernie Hensley when asked about the instructional materials provided by the TAT program.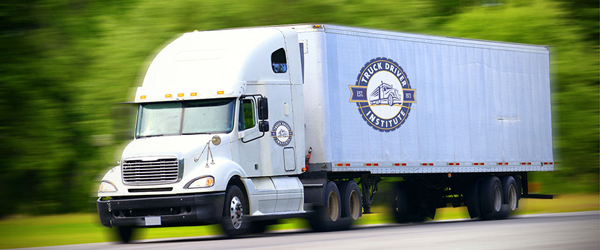 The TAT program asserts that the trucking industry is one of the best professions to assist in the effort to prevent human trafficking, given the sheer number of employees on the road at any given time, and Hensley strongly concurs.
"Let me tell you something, truck drivers have more eyes out there than anyone else on the road," said Hensley. "They see a lot. They see more than highway patrol or anything, because they're everywhere."
Hensley says the sheer number of truck drivers on the road is what contributes to the success of the program.
"You can only be in one place at a time," Hensley added. "And your buddy, the trooper, can only be in one place. But between you and him, there may have been 100 trucks go by you guys."
And the program has been successful thus far in its efforts, with approximately 1,400 cases of human trafficking solved or otherwise prevented as a result of calls made from truckers participating the TAT program.
Jennifer Woodfin, the student services coordinator at the TDI–Murfreesboro, says that it's not always about stopping a crime every time, it's more about just knowing what to look for while the truckers are on their routes.
"They call in—and it's anonymous—and at that point, law enforcement takes over," Woodfin said. "There are special units that know what to look for, how to handle these things, how to ask the right questions. They don't care if you're wrong. But they want you to at least call so they can go investigate."
Woodfin initiated a system of cooperation with the TAT program after noticing some of the program's advertisements online. After coordinating with owners of the TDI, she reached out to the program and solidified a partnership that officially kicked off on March 6 of this year in each of the 12 campuses that spanned the country.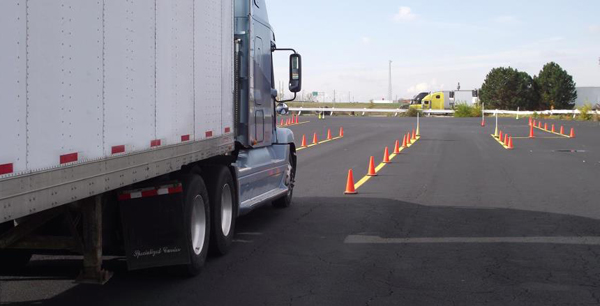 Upon completing the TAT program, truck drivers are given a card to keep on hand with information about the program and a phone number where they can report suspected incidents of human trafficking. A decal is also placed in the windows of their trucks to ensure that, even if they themselves don't personally witness a crime, victims can notice the sticker and its emergency contact information to help them seek aid on their own.
TDI student Timothy McGee said the program has been eye-opening.
"I wouldn't think that many young girls and women could be held against their will and treated and sold like they are. I will now keep my eyes open out there on the road and report anything that I think could be a situation where someone is being held against their will, or being sold for sex," he said. "I will do my part to help stop human trafficking. I'm really glad I got to watch the film."
While the TAT program gears its efforts towards the trucking industry, the information provided by the organization can be utilized by any driver looking to assist in preventing human trafficking. To learn more about the program, view informational videos and more, visit truckersagainsttrafficking.org.
For more information about the TDI and its CDL training programs and job placement opportunities, visit drivebigtrucks.com or contact the Middle Tennessee location directly at 1-800-848-7364.