The Todd Art Gallery at MTSU will host exhibitions this spring of artwork from students pursuing the Bachelor of Fine Arts (BFA) degree in Studio Art and Graphic Design. This semester's exhibitions feature six studio candidates from ceramics, painting, printmaking and sculpture and 22 from graphic design.
Spread across the department's three gallery spaces, the exhibits run April 4–13 and April 18–28.
An opening reception kicks off the Studio BFA exhibit on Monday, April 3, from 5–7 p.m.
With a concentration in painting, students expected to participate in the Studio Art exhibition include Kayla Burnett, Alena Mehic, Sabrina Owens and Abigail Tompkins. Rounding out this group are Dona Donaldson and Ciara Richards, with concentrations in printmaking and sculpture, respectively.
Their area instructors include Marisa Recchia, ceramics, noted for her pursuit of eco-friendly kiln-firing methods that produce warm and rich color tones on the clay. Erin Anfinson, recognized for encaustic works, paintings and animations, has exhibited in a variety of solo, group and juried exhibitions across the United States. Nicholas Satinover, printmaking, is primarily concerned with creating visual works, writing and sound that is the convolution of intrinsic, physical and psychological experiences of space and place. Kathleen O'Connell, book arts and letterpress, is a multi-talented artist with numerous experiences that also include sculpture, drawing and organizing workshops in the United States and abroad.
Interim Art Chair Michael Baggarly, in a recent interview concerning these and all art students, offered some sound advice: "Be aware of now—this moment. Sometimes we lose more by thinking about what is next rather than being conscious of what we have currently. Art works this way for me, taking one moment, one action, and building on those experiences to allow the work to realize its potential rather than forcing it somewhere it was never intended to be."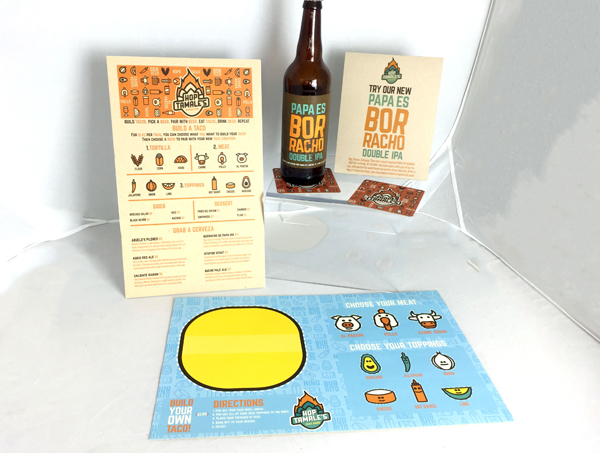 Graphic Design's opening reception is set for Monday, April 17, from 5–7 p.m. (both receptions will be located in Todd Hall, Room 224A), and this exhibit will be on display April 18–28.
Participating students include Vanessa Antonio, Anna Benjamin, Oscar Davila, Matthew Eason, Ali Ferger, Andréa Forsythe, Cheyenne Kellers, Kiki Kixmiller, Rachel Krantz, Cuban DeWard Lee, Gage Lozano, Courtney Moore, Brandon O'Rear, Sean Ring, Shelby Rose, Cameron Smart, Annabelle Smoot, Abby Taylor, Bethani Walton, Tiffani Wassell, Jessica Whitehouse and Samantha Wycoff.
Fresh from success at the American Advertising Federation's 2017 Nashville Student ADDY Awards, members of this group garnered wins in 79 categories from a total of 320 entries. This included 15 silver ADDY Awards and six gold ADDY awards with gold winner Matthew Eason also receiving a Judge's Choice Award for his integrated brand identity campaign design on Hop Tamale's.
All Todd Art Gallery exhibits, receptions and other related events are open to the public. For more information, contact Eric Snyder at eric.snyder@mtsu.edu or (615) 898-5532.