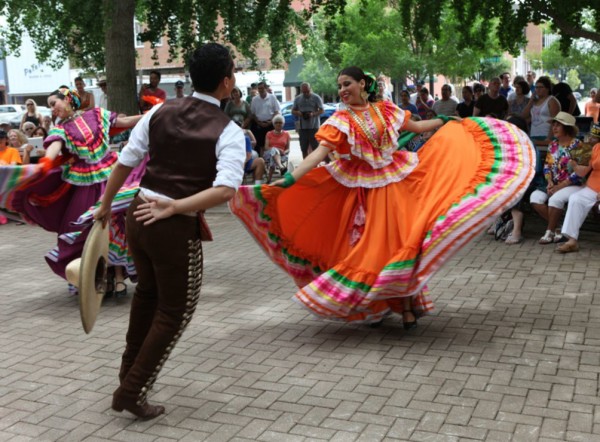 Each year, the International Folkloric Society welcomes dancers and musicians from around the world to Murfreesboro for the International Folk Fest. The 35th annual International Folk Fest will present events in the area June 11–18.
Throughout the week, groups from Mexico, Canada and Lithuania celebrate international dance, music and arts with performances for local schools, senior citizen organizations, civic organizations and everyone in the community.
Along with international troupes, Middle Tennessee old-time band Uncle Shuffelo and His Haint Hollow Hootenanny will perform unique, spirited versions of historical tunes on Friday and Saturday.
According to its website, the festival promises to be a week of "excitement and education with a mission to preserve international cultural heritage." To learn more about the festival and the performing troupes, visit mboro-international-folkfest.org.
The 2017 International Folk Fest Schedule:
Tuesday, June 13
Linebaugh Public Library
105 W. Vine St., Murfreesboro
Mexico – 10 a.m.
Smyrna Senior Center
100 Raikes St., Smyrna
Canada – 10 a.m.
Thursday, June 15
Smyrna Public Library
400 Enon Springs Rd. W., Smyrna
​Lithuania – 10 a.m.
Friday, June 16
Lebanon High School Auditorium
​500 Blue Devil Blvd., Lebanon
7 p.m.
Saturday, June 17
East side of the Rutherford County Courthouse Square
8:30 a.m.–12:30 p.m.