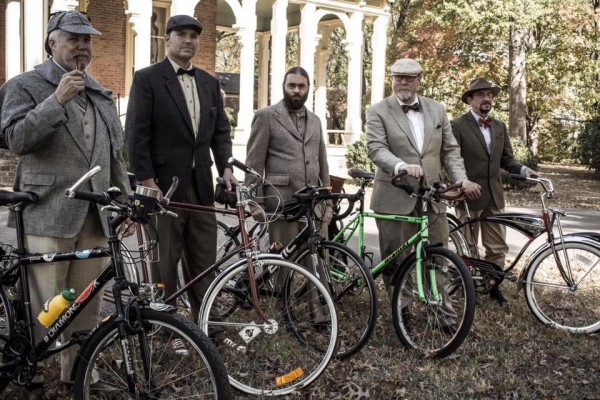 Advocacy group Bike Walk Murfreesboro wants access to improved biking and walking facilities for the cyclists and pedestrians of Murfreesboro.
A branch of the state-level organization known as Bike Walk Tennessee, Murfreesboro's BWT chapter is composed of roughly 100 members, still relatively new in comparison to other Bike Walk organizations such as those in Nashville, Knoxville and Memphis. Bike Walk Tennessee works with the Tennessee Department of Transportation to improve biking and walking conditions while the city chapters work more closely with their respective areas.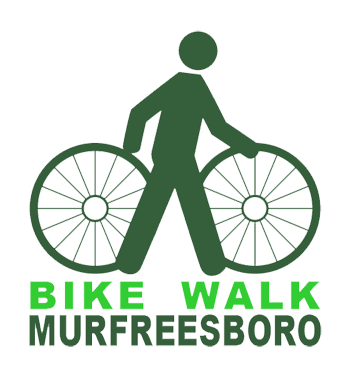 The Murfreesboro group holds monthly meetings to discuss how the city's infrastructure can be improved to create a richer, safer experience for cyclists and pedestrians. Murfreesboro resident AJ Farley acts as the chairman of Bike Walk Murfreesboro, and he says one of the group's biggest goals right now is to get people out of their vehicles and onto their feet or bikes.
"Our most basic goal is to encourage the people of Murfreesboro and the people of Rutherford County to just ride their bikes more often," said Farley. "If they're a bicyclist who's already doing it, we want them to do it more. If they're someone who hasn't ridden their bike in years, we want to encourage them to dust it off, put some air in the tires and enjoy the sunshine."
Farley became the head of Bike Walk Murfreesboro by being the person who was always talking about bike safety and how it could be improved. He attempted to ride his bike instead of driving whenever he got the chance, sometimes simply taking rides around the community.
And community involvement will play a major part in the progress of Bike Walk Murfreesboro, an involvement that Farley notes is strongly cultivated through citywide events. He referenced slow-roll events in Memphis and Knoxville that allow riders and walkers to enjoy communities as a slower, more observant pace than what's typically involved in a hectic commute.
Seeking to imitate the progress of the larger Bike Walk cities, Farley says the Murfreesboro chapter is working towards having its own community event in October, an open-street event that involves closing a selected Murfreesboro street to vehicular traffic in order to create a "linear park" that pedestrians can enjoy for an afternoon.
"You encourage folks to experience that street on foot, or on two wheels, and get a sense for what that street community actually feels like," said Farley when asked what the main draw was to encourage community participation. Aside from just biking and walking, he said such an event would also be the perfect time for restaurants on the closed-down street to offer outdoor seating and for other groups to offer interactive demonstrations such as yoga classes or jump-roping sessions.
In terms of progress, Murfreesboro is already steps ahead of other cities in terms of leisurely biking and walking, according to Farley. He mentioned that the greenways found in Murfreesboro are the envy of many other cities, but that the group would still like to see added connectivity throughout Murfreesboro.
Those who are commuters and either need or want to ride their bikes to and from work, home and grocery trips don't have as easy of a time. With Murfreesboro being a major college city, Farley said the population of students and faculty that commute to and from school as well as around the city only adds to the urgency of creating more accessible options for commuters. These improvements would include more dedicated bicycle lanes and improved sidewalk conditions. He pointed towards Nashville's ongoing efforts to increase the safety of biking and walking.
"Nashville has made some amazing strides in terms of including protected bike lines and dedicated bike lanes," he said. "Nashville City Council just passed a resolution requiring better sidewalk facilities to be included in new developments. There's a lot of forward progress here in the state, and we're encouraged by what we're seeing."
Areas that Farley and Bike Walk Murfreesboro are excited to see improved include Jones Boulevard and the Lytle Street corridor. Farley said there's been city-level talk of rebuilding Jones Boulevard and adding multi-use paths to the street to provide children a lane to bike to school. The group will continue to push for similar progress in other areas of Murfreesboro, but Farley adds that it may take some time to break ground on improvements.
"We'd like to see the city develop strategies to include bicycle-friendly facilities in more of the street designs," he said. "The city is doing the best they can there, but we're just not there yet in terms of how the city understands what it means to be a bicycle-safe street."
The next major event in line for Bike Walk Murfreesboro is the sixth annual Tennessee Bike Summit in Memphis on May 18–19. The meeting will host Bike Walk groups, advocates for safe cycling and transportation professionals.
For more information about Bike Walk Tennessee and its goals, visit bikewalktn.org. Follow the Bike Walk Murfreesboro chapter on Facebook to learn more about their local efforts and meetings or contact AJ Farley at aj.farley@bikewalktn.org.