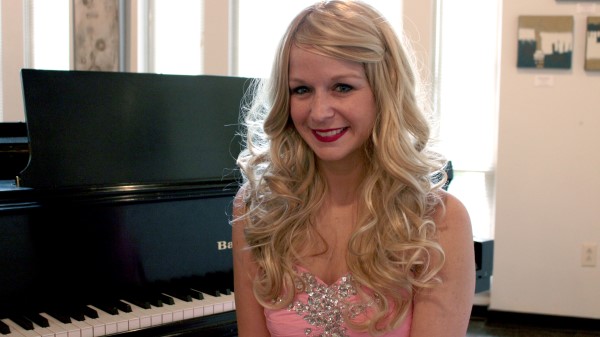 The Center for the Arts in Murfreesboro presents Legally Blonde The Musical June 9–25.
The work is an inspiring story wrapped up in a perfect pink production based on Amanda Brown's 2001 novel and its film version. College sweetheart and homecoming queen Elle Woods can handle anything. So, when her boyfriend, Warner, dumps her for someone "serious" she decides to follow him to Harvard Law School and win him back. Case closed. With some help from newfound friends and her Chihuahua Bruiser, Elle proves that being true to yourself never goes out of style.
"I have a personal connection to this production," says co-director Denise Parton, whose directing partner is her daughter, Brittany Griffin. "People think of this as a pink, fluffy musical but it has a valuable message: you can achieve what you put your mind to. This mentality is reflective of myself, our volunteer cast and The Center as a whole. Often, other people in our lives can see past the superficial and help you see your true potential."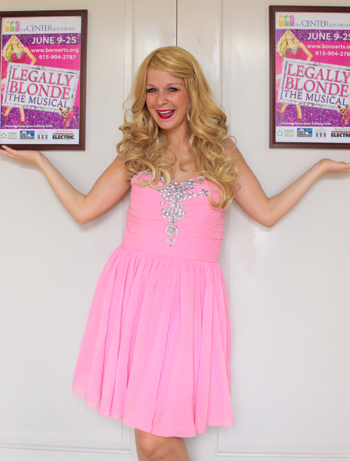 To help spread this positive message, The Center will present a free show for the media along with 50-some clients from the local nonprofit Greenhouse Ministries and several Gold Star wives and volunteers from the nonprofit A Soldier's Child. This special showing is June 8 at 6 p.m., the night before the official show opening.
The show stars Cayla Solsberg as Elle Woods, with Lydia McLaurin as understudy and substitute for three shows. Michaela Ziparo is cast as the prestige-seeking Vivienne, Elle's nemesis. Portraying Paulette Bonafonte, the beautician who encourages Elle to be true to herself and her natural hair color, is Kelly Lynn Sekuterski. Greg Henry plays the handsome but self-centered Warner, Elle's college boyfriend, with Caleb Mitchell appearing as Emmett, the Harvard teaching assistant who sees Elle's true potential. Stephen Belk serves in the role of the formidable Professor Callahan, while Jasmine Rose whips characters into shape as the fitness queen, Brooke Wyndom. As Pilar, Margo and Serena, respectively, the melodic voices of Hannah Mansfield, Autumn Plunk, and Mileah Milstead will harmonize as Elle's' trusted muses.
Supporting roles will be filled by Jet Thurmond, Aaron Nicholas, Donny Clay, Corrina Andress, Jared Taylor, Jacob Sloan, Dakota Green, Bethany True, Sarah Tuverson, Cal Burks, Zach Bergh, Cheryl Restel, Lauren Belk, Alyssa Clayton and Jacob Denny. Also cast are an ensemble of high-energy dancers and singers who will blow The Center's audiences away.
Last, but not "leashed," two precious pups—Khloe as Bruiser Woods, and Grunt as Rufus—round out the cast.
For tickets or more information, call (615) 904-2787 or visit boroarts.org. Performances are at 7:30 p.m. on Friday and Saturday evenings and 2 p.m. on Sundays, June 9–25. Saturday matinees will also be shown on Saturday, June 17 and 24 at 2 p.m.