The wall next to the walking trail that travels under Broad Street (in between Cannonsburgh Village and Dodge's Chicken) now hosts a large colorful mural depicting various recreational activities that take place along the Murfreesboro Greenway system.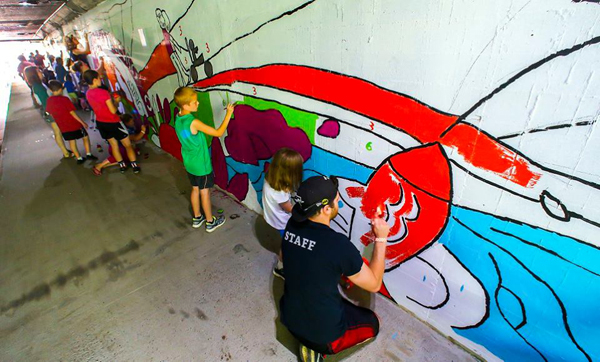 Cultural Arts Murfreesboro sponsored the Greenway mural project and invited volunteer painters to come out one day last month and fill in sections of the work, which were labeled using a paint-by-numbers system. The city provided the paint and brushes, artists of all ages donated their time and, soon, vibrant oranges and greens adorned the once-grey wall.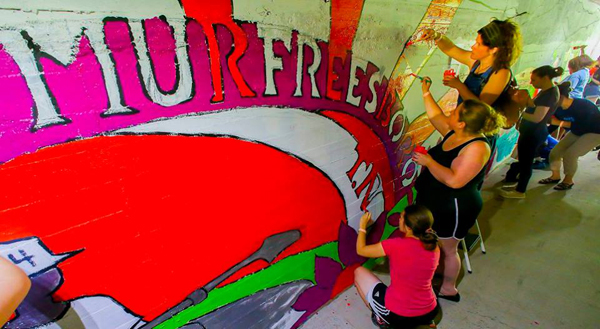 The huge work of art brings some color to the underpass, which allows those on foot or bike to cross under busy Broad Street while avoiding the vehicular traffic.