With the bustling city of New Orleans more than 500 miles away, locals can find Louisiana flair and flavor just down the street at Jazzmatazz Lounge and Restaurant.
Jazzmatazz, locally owned and operated by Murfreesboro native Leo Hathaway and wife DeAnne, opened last May at its Old Fort Parkway location. The couple has since debuted several made-to-order, creole-inspired dishes, including a weekend brunch menu that lends a Cajun spin to traditional breakfast items.
Upon entering, the faint aroma of Cajun spices permeates the open dining area. For an early dinner, slide into one of the booths or tables; at night, grab a seat at the bar or at a high-top in front of the band. If you want to catch a sporting event, such as a Preds game or the Super Bowl, Jazzmatazz has several large-screen televisions for that occasion.
According to Leo, the restaurant's most popular dishes include Fish Delight (his personal favorite), which comes with a serving of creole-seasoned grouper filets atop a bed of seasonal vegetables and steamed rice; Bang Pasta; Shrimp and Grits, with andouille and tasso sauce served atop creamy grits; and Jambalaya, a blend of chicken, andouille and fresh herbs served on a bed of rice.
Other than a handful of items, the menu remains almost entirely faithful to New Orleans-inspired flavors. If you're not in the mood for Cajun spices, though, try the Navy Chief Burger, a 100 percent Angus beef burger with all the fixings, a watermelon salad or one of the appetizers. The three-cheese mac and cheese is served as a side or appetizer, but I recommend adding either chicken, shrimp or crawfish to make it a meal.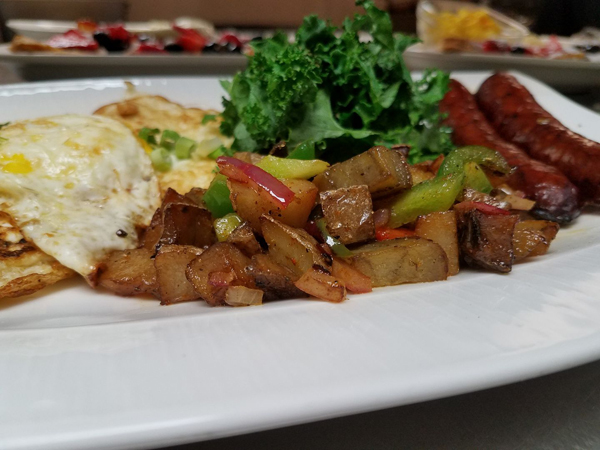 Despite all the current menu items, there's been one item missing for the past year: alligator. Although it's not an official Jazzmatazz menu item at the moment, the eatery's most recent chef's special features alligator ribs, a dish Leo says has been in high demand.
"We're trying to get the alligator ribs out there and see what people have to say about it," Leo says. "We've had a lot of people asking for it for awhile, so we hope to add it to the menu in the future."
While the food takes you down to the bayou, it's the restaurant's live music schedule, particularly performers of the jazz variety, that makes the New Orleans ambiance come alive. On any given night, a local jazz artist is likely to arrive with a saxophone in tow, but the Hathaways don't exclusively book jazz artists. Thursday nights are reserved for country music while weekends usually bring in soul, R&B and rock artists.
Once live music begins, Jazzmatazz is transformed from a nice restaurant into to a lively nightspot. Depending on the mood, couples can be seen swaying on the dance floor or chatting on the plush red couches and high-top tables. If you'd like to pair a cocktail with dinner, there are several unique varieties, such as the Jazzmatten, Louisiana Tea or a spicy Dark Storm, in addition to other popular drinks.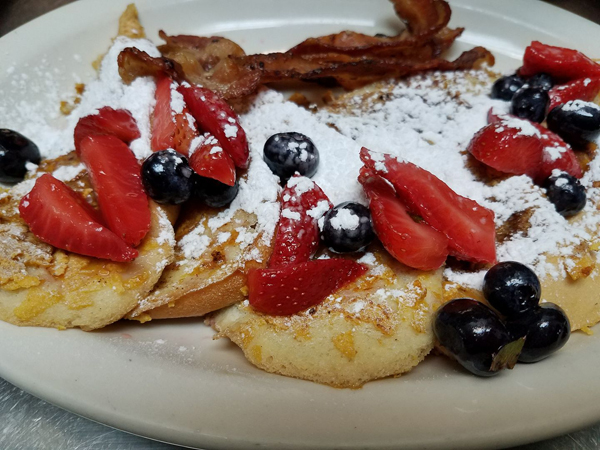 A few things to know before you go:
Jazzmatazz primarily caters to adults, but families are welcome to dine in. Because the restaurant opens at 4 p.m. on most days and closes late, it's designed for adult patrons looking for a relaxing atmosphere or an exotic cocktail. With more than 10 specialty drinks and a happy hour from 4–7 p.m. during the week, there are plenty of options to choose from.
Jazzmatazz offers a brunch menu from 10 a.m.—3 p.m. on Saturday and Sunday with items like Nola Eggs Benedict (biscuits, potato hash, cheese grits and various meats can be added to your brunch order), Red Beans Rancheros (three fried eggs, red beans, tortillas, sausage and cilantro crema) and Vegan Hash (home fries, roasted tomatoes, peppers, onions and kale). Don't forget the endless mimosas or a bloody mary.
Hathaway says he hopes to add an open-air patio in the future, as well as more comfortable lounge seating and new booths. The Jazzmatazz website is updated frequently with daily specials and includes a live music calendar. You can also also keep up with new menu items and upcoming events on the restaurant's Facebook page.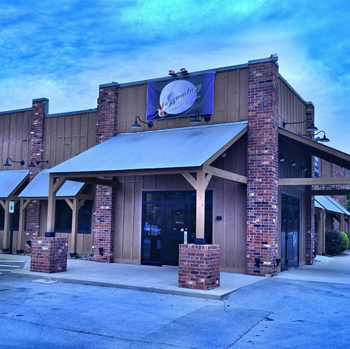 THE DISH:
Jazzmatazz Lounge and Restaurant
1824 Old Fort Pkwy.
(615) 624-6944
jazzmatazzllc.com
Hours: 4-11 p.m. Monday–Thursday; 4 p.m.–1 a.m. Friday; 10 a.m.–2 a.m. Saturday; 10 a.m.–8 p.m. Sunday
Appetizers (mac and cheese, buffalo shrimp, New Orleans Nachos)—$6-10,
Entrees (red beans and rice, fish delight, jambalaya, shrimp and grits)—$9-16, Po Boy (fish, shrimp, crawfish)—$8–10, Beignet—$8, cocktails (Jazzmatten, Jazzy Alexander)—$8–10