The summer season is here, and along with it comes the farmers' markets in Murfreesboro, one taking place on the Square and another on John R. Rice Boulevard.
Main Street Saturday Market is a weekly farmers market that takes place on the Murfreesboro Public Square surrounding the Rutherford County Courthouse each Saturday morning. The Market's main slogan is "Real Farmers. Real Food. Real Community." According to Main Street Murfreesboro, the organization that organizes this market, the market's vendors will be "offering fresh fruits, vegetables, breads, meats and flowers." The market is open every Saturday from 8 a.m. to noon until October.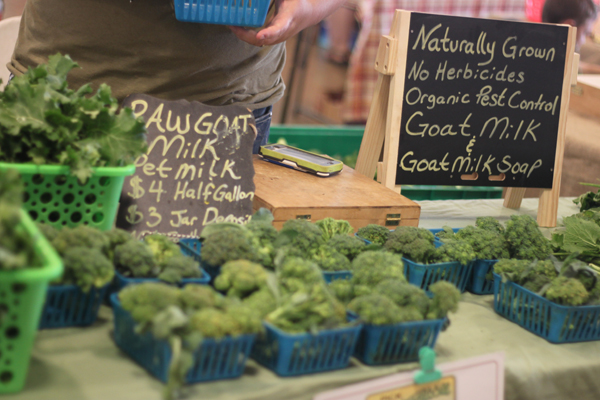 Rutherford County Farmers Market is located in the Community Center at Lane Agri-Park. The RCFM started in 1975 and, as written on the Facebook page for the Market, its mission is "Supporting economically viable, producer-only farming operations in Middle Tennessee while also ensuring the availability of fresh produce, meats, eggs and other farm products to members of the Rutherford County community." Vendors for the market come from more than 20 counties in Tennessee and sell a variety of seasonal produce, flowers, plants, meat, eggs, baked and canned goods. The Rutherford County Farmers Market takes place every Tuesday and Friday from 7 a.m. to noon at 315 John R. Rice Boulevard.