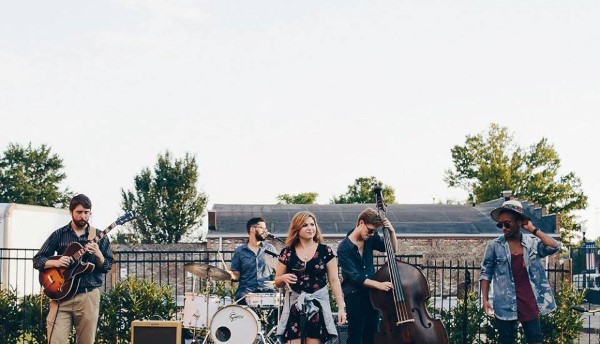 On any given weekend, Murfreesboro jazz group the Cosmic Collective takes the stage at local venues like Level 3, The Alley on Main and Blue Note Whiskey Bar, or down the road in Franklin or Nashville. The band's versatile set also lends itself to various festivals, weddings and private events throughout the year.
As a collective, the group is ever-evolving. Since forming in 2014, members come and go freely for live performances depending on availability.
The band released its debut full-length, Abstract Notions, in April 2017 with a release party at Nashville venue The Night Owl. Produced by up-and-coming jazz producer Jon Estes, the album's personnel includes vocalist Nikki Elias, bassist Tyler Enslow, drummer Jed Smith, saxophonist DeVante' Buford, keyboardist Ashton Kimbrough and guitarist Jonathan Rogerson, with many members being MTSU alumni.
This year the Cosmic Collective will return to the Murfreesboro Public Square's Level 3 on Saturday, May 6, for Jazz After Dark, a late-night set the same day of the Main Street JazzFest.
This year, JazzFest, a two-day event that brings together national and local jazz performers, features headliner Valerie Gillespie, an acclaimed saxophonist from Tampa, Fla. Joining Gillespie are Los Angeles-based Lao Tizer Band, First Fruit Jazz Project, MTSU Jazz Ensemble I, Ethos and MTSU Jazz Faculty.
The Pulse spoke with Cosmic Collective singer Nikki Michelle ahead of the band's Jazz after Dark performance.
To start off, can you tell me the story about how the Cosmic Collective came to be?
The reason we call it the Cosmic Collective is because I knew it would evolve over time. From the beginning, we've had different people who would play with the band. One of the best parts of Cosmic Collective is that we play gigs with different people depending on who is available on a certain day.
The Cosmic Collective members met at MTSU in two or three different jazz combos in the music department. We would jam all the time and realized we had to do something bigger with our music. We realized we needed to be out performing and sharing this special sound with people all around. As of now, the Cosmic Collective is comprised of many members, hence the name Collective.
You guys play everything from original music to covers spanning many genres, both old and new. How would you describe the band's style?
Our style is like water, as it flows and adapts to whatever the shape of the cup it is in. We pay attention to our listeners wherever we perform and adapt our style to what they might enjoy.
Sometimes we are playing loud, dance-oriented music. Sometimes we may be playing soft, background jazz music. It all depends on the room and the crowd.
We could start off by doing something by Frank Sinatra from the 1940s, but, depending on the crowd and how rowdy or calm they are, we could break into something like Beyoncé. It's fun for us and them.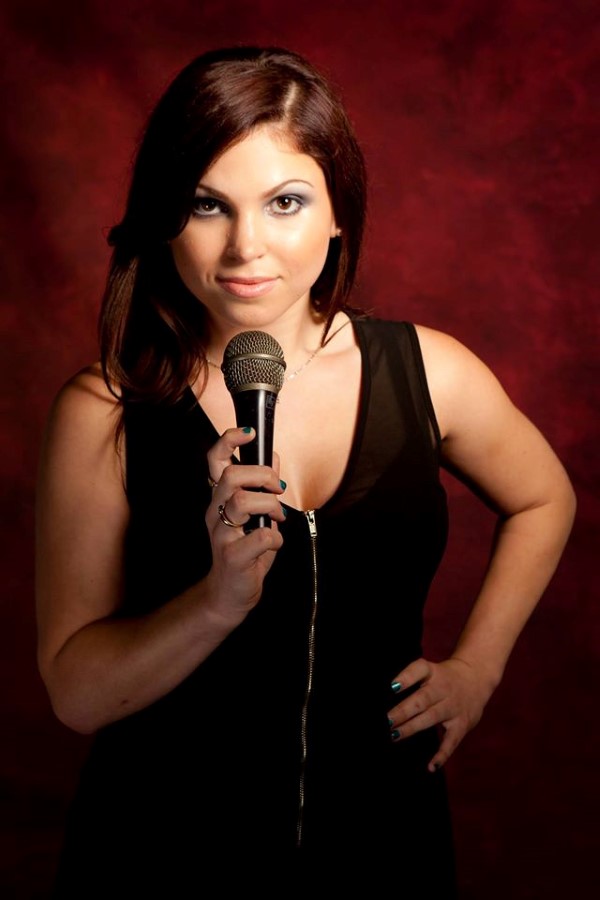 What's the past year been like for the band, with your debut album out?
With debuting our album, it's given us the opportunity to play the original music at our gigs, while continuously developing Abstract Notions on different playing levels. Our goal is to not sound like the album live, but to take the music somewhere else each performance.
How was your last JazzFest weekend experience?
It was awesome. After the last JazzFest headliner finished [in 2016], a lot of people came over to Level 3 to see us play. It was great that we could help keep that music going so late into the night.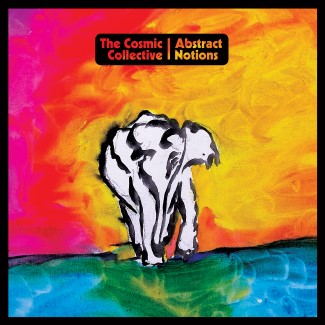 What was the recording process like for Abstract Notions?
We began recording the album back in 2015, which feels like a long time ago. We were initially going to record and release a single or an EP, but our producer suggested that we go all in for an album. We were excited to do it, but with so many people, it was hard to get everyone together over and over to record.
The whole process was a learning experience. We finished writing some compositions the night before we were going to record them. In the studio, the group learned the music that day, and every member gave their creative input as we built the tune. The recording was truly a "collective" effort.
I also saw where Cosmic Collective collaborated with Jeff Coffin of the Dave Matthews Band on the record. How was that experience?
The experience was good. We were never actually in the same room, but we had recorded a few tunes and the genius engineer Jon Estes said he could get Jeff on the record. So, naturally, we said yes. It is really cool to hear what such a masterful musician played over the music.
I know you stay busy with local gigs throughout the semester, but you all also travel for shows from time to time, like your upcoming headlining performance at the Mudbug Madness festival (held in Shreveport, La., on Memorial Day weekend). What's in store for the future?
The Cosmic Collective will be doing several tours this summer— New York in August, North Carolina in September and Chicago in July. When we are home, we will continue playing in and around Nashville. The goal is to play as much as we can. We'll be back in the studio in September getting ready to record a whole new album. This next one will be even more cosmic.
What can JazzFest attendees expect at this year's performance?
The JazzFest attendees can expect some jazz from the 1940s alongside some electric jazz from our new album. It'll be a very diverse performance.
~~~
Abstract Notions is available on iTunes. For more information on the Cosmic Collective, visit facebook.com/nikkieliassings.