May 4 and 5 – Golf Classic for Special Kids
Support the 18th Annual Special Kids Golf Classic at Indian Hills Golf Club (405 Calumet Trace) Thursday, May 4, and Friday, May 5, from 10 a.m.–5 p.m. Registration is $600 per team of four or $150 per individual. Funds raised from the tournament support pediatric therapy and nursing services for children with special needs at Special Kids. For more information, call (615) 893-4892 or visit specialkidstn.com/golfclassic.
May 5 – Cinco de Mayo Murder Mystery Dinner
Due to popular demand, Oaklands Mansion returns with its third murder mystery dinner of the year (901 N. Maney Ave.) Friday, May 5, at 6 p.m. Celebrate Cinco de Mayo with margaritas, mayhem and the mob with dinner by Chef Jeff served in Maney Hall while solving the mystery. Professional actors lead the show as guests gather clues to identify the murderer. The scene is set in a 1920s speakeasy atmosphere. Guests are invited to dress in themed period attire or a festive "south of the border" look. For tickets and more information, contact (615) 809-4776 or events@oaklandsmansion.org.

May 5 and 6 – JazzFest
Come out Friday, May 5, 6–11 p.m. and Saturday, May 6, from noon–10 p.m. for one of Murfreesboro's biggest annual traditions on the historic Murfreesboro square, JazzFest. Bring your lawn chair and enjoy live jazz. Meet your friends, visit the tremendous downtown restaurants, and do some shopping from local vendors. For more information, visit mainstreetjazzfest.net.
May 5 – Shakesbeer
Discovery Center's Shakesbeer returns Friday, May 5, at 7 p.m. The beer-tasting event will feature a new Steam beer by Panther Creek Brews, in celebration of the STEAM program focusing on science, technology, engineering, art and mathematics (STEAM). Attendees must be 21 or older. Enjoy being outdoors at the serene Murfree Spring natural area with theatrical performances by Murfreesboro Little Theatre and M-PROV along with a variety of craft brews. All proceeds benefit the Discovery Center. For tickets and more information, call (615) 890-2300 or visit explorethedc.org/shakesbeer.

May 5 and 6 – Redneck Rumble
Join a Southern tradition appreciating pre-'68 hot rods, customs, rats and bikes along with a swap meet Friday, May 5, and Saturday, May 6, beginning at 10 a.m. each day. Meet "Voodoo" Larry Grobe and his awesome Voodoo Sahara at James Ward AG Center (945 E. Baddour Pkwy, Lebanon). For more information, call (615) 364-1828 or visit bothbarrelspromotions.com.
May 6 – Decoration Day
Join the African American Heritage Society of Rutherford County Saturday, May, 6, for the first part of the Decoration Day program beginning with a breakfast for the first 100 participants at Ebenezer Primitive Baptist Church (4122 Old Nashville Hwy.) at 8 a.m. At 8:30 a.m., a landmark sign will be placed in front of the church; the historical cemetery at the church has served the community since the late 1800s. Afterwards the group moves to the cemetery at the Stones River National Battlefield (3501 Old Nashville Hwy.) for part 2 from 10 a.m.–4 p.m. with singing in the big tent, games for children, food vendors and speakers. Immediately following the Civil War, Decoration Day was a time for African Americans to celebrate in their communities, particularly in the South. For more information, contact (615) 218-0706.
May 7 – City Council Town Hall Meeting
The Murfreesboro City Council holds another in its series of Town Hall Meetings at Olive Branch Church (1115 Minerva Dr.) Sunday, May 7, from 3–5 p.m., to share ideas, suggestions and concerns about the city with issues ranging from road and traffic concerns to plans for parks. Responses to citizen questions can be viewed at murfreesborotn.gov. For more information, visit olivebranchchurch.org or contact (615) 848-3245 or mbrowning@murfreesborotn.gov.
May 7 – Mark McCurties Christian Science Lecture
Join Lecturer Mark McCurties Sunday, May 7, at 1:30 p.m. for "Making Meaningful Change: How God's Love Can Change Your Life and the World" at Oaklands Mansion (900 N. Maney Ave.). Admission is free and open to the public and is sponsored by First Church of Christ, Scientist. For more information, call (615) 896-2256 or visit christiansciencemurfreesboro.com.
May 7 – Tennessee Valley Winds Concert
Tennessee Valley Winds, a community volunteer wind band, presents a concert at Old Fort Park on Sunday, May 7, from 2–3 p.m. For more information, contact (615) 893-2141 or mtate@murfreesborotn.gov.
May 9 – Commissioner Many-Bears Grinder
Women have been "breaking glass ceilings" for decades, but the process can prove especially challenging in male-dominated fields. That's why Tennessee Department of Veterans Affairs Commissioner Many-Bears Grinder will share her experiences with Rutherford Cable members and guests at the organization's upcoming breakfast meeting Tuesday, May 9, from 7:15–9 a.m. at Stones River Country Club (1830 N.W. Broad St.). During her 35-year career in the military, Grinder faced some demanding assignments, and she discusses challenges she confronted in a male-dominated field and strategies she used. Cost is $20 for members and $25 for non-members and includes breakfast. For reservations and more information visit rutherfordcable.org.
May 11 – Wine Kit Class
Join Let's Make Wine (109 E. Main St.) Thursday, May 11, for a wine kit class from 7–8 p.m. to learn the four basic steps in making 30 bottles of quality wine in four weeks. Admission is free. For more information, visit the Let's Make Wine Facebook page.
May 11 – Free Pancake Breakfast to Honor Wilson County
Join the Mt. Juliet Keller Williams Realty office as they partner with The Wilson County Veteran's Services Office, American Legion of Mt. Juliet and Lebanon, Lebanon's Vietnam Veterans of America, Veteran of Foreign Wars of America and Courtney's Restaurant in a salute the veterans of Wilson County with a free pancake breakfast on Thursday, May 11, at the TN Army National Guard Armory (1010 Leeville Pk., Lebanon) from 7–9:30 a.m. Enjoy sausage, coffee and drinks with the presentation of colors and benediction at 7:15 a.m. The public is invited to attend and honor veterans with a donation of a non-perishable food item to be distributed that afternoon to veterans and members of S.C.A.N. The Senior Citizens Awareness Network of Wilson County Inc., is a 501(c)(3) nonprofit organization developed by the Wilson County Sheriff's Office to take a proactive approach to address the needs of Seniors of Wilson County. For more information, contact (615) 807-0340 or wdyes68@gmail.com.
May 12 – Barfield Beach Party
Need a getaway to the beach? Come to Barfield Crescent Park (697 Veterans Pkwy.), for a real beach party Friday, May 12, at 5 p.m. with over 60 tons of sand used to create the beach before it is used throughout the park systems. Have fun with music, dancing and a variety of games and activities. For more information, contact (615) 907-2251 or athletics@murfreesborotn.gov.
May 13 – Oaklands Mansion Free Day
Visit Oaklands Mansion (901 N. Maney Ave.) on this rare free occasion and step into the past experiencing civilian demonstrations on the grounds from 19th Alabama Civilian Civil War Reenactors Saturday, May 13, from 10–4 p.m. Learn the story of what civilians traveling with occupation forces would have been doing in and around Murfreesboro during the Civil War. In Maney Hall, the Tennessee State Button Society displays its collections of vintage buttons. Enjoy period games on the lawn, children's dress-up, nature walks to the spring and the heritage vegetable garden while touring the mansion. Participate in activities throughout the day, grab a bite to eat from Puckett's Trolley and a drink from the Off the Wagon craft beer truck. At 2 p.m., make your way over to the field along Highland Avenue for a vintage baseball exhibition by members of the Tennessee Association of Vintage Baseball. For more information visit oaklandsmansion.org.

May 13 – Mural on the Greenway
Join Cultural Arts Murfreesboro and Murfreesboro Greenway for the Community Paint Day Saturday, May 13, from 11 a.m.–2 p.m. The busy day of work on a brand new mural at the Greenway underpass by Dodge's on Broad Street will see volunteer community artists transferring the design to the wall and getting it ready for the community to come out and paint. The goal is to make this section of the trail brighter, friendlier and a more welcoming environment. Artists interested in volunteering, contact pwilliams@murfreesborotn.gov.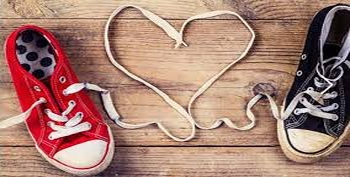 Until May 14 – Operation Education Shoe Drive
Operation Education Animal Rescue's goal to collect 2,500 pairs of shoes to raise $1,000 for dogs in need ends May 14. These funds help to provide a safe and healthy haven for abused and neglected animals and is based on the number of pairs collected. Donations also support micro-enterprises in developing nations and reduce what goes into landfills. Donated shoes are redistributed throughout the Funds2Orgs network of micro-enterprise partners in developing nations. Funds2Orgs helps impoverished people start, maintain and grow businesses in countries such as Haiti, Honduras and other nations in Central America and Africa; proceeds feed, clothe and house their families. Collection boxes are at Murfreesboro Athletic Club, Petsense and Southern Veterinary Center. For more information, call (615) 585-2365.
May 17 – Beyond The Bell
Join the annual Salvation Army luncheon "Beyond the Bells" at the Embassy Suites Hotel and Conference Center (1200 Conference Center Blvd.) Wednesday, May 17, from noon–1 p.m. for a celebration of the work done by the Salvation Army. WGNS' Bryan Barrett serves as emcee of this event with a special thanks to the Event Chair Betsy Maples Taylor. The Honorary Chair is Bart Walker. For more information, call (615) 895-7071 or visit salvationarmytennessee.org/murfreesboro.
May 19 and 20 – Ford F-100 Supernationals
Come see some hot cars at James E. Ward Agriculture Center (948 E. Baddour Pkwy.) May 19 and 20 from 8 a.m.–6 p.m. for the Ford F-100 Supernationals and show. For more information, contact (423) 623-4644 or charlie@autoshows.cc or visit f100supernationals.com.
May 19 – 3rd Friday Night Concert
Come to Cannonsburgh Village (312 S. Front St.) for food trucks and live music on Friday, May 19, from 6–9 p.m. Bring your lawn chair or a blanket. Contact (615) 890-0355 or shodges@murfreesborotn.gov. Admission is free.
May 19 – Dining in the Dark
Eat as you wear three different types of glasses to get the feeling how a blind or sight-impaired person lives each day at Dining in the Dark on Friday, May 19, at 6:30 p.m. at the Lions Clubhouse in Cannonsburgh (407 Hickerson Dr.). The glasses were designed by ophthalmologist Dr. Frank Drowota, a Lions member. Sponsorships and tickets are available by calling (615) 893-2582, (615) 895-8282 or (615) 896-2501. Proceeds benefit the Lions in buying more glasses, paying for more eye surgeries, helping rehabilitate blind adults, providing more leader dogs for the blind, and providing more money for research to find a cure for diabetes, the leading cause of blindness.
May 20 – USA Track and Field
If you like to run, jump and throw, meet at Riverdale High School Track (802 Warrior Dr.) at 8 a.m. Saturday, May 20, with a meet starting at 10 a.m. for youth ages 7–16 competing in a variety of track and field events from sprints, distance runs, long jump and shot put. Winners of this local meet have the opportunity to advance to the state level. For more information, contact (615) 907-2251 or athletics@murfreesborotn.gov.
May 20 – A Stones Throw Away
Help clean up the beloved Greenway at Old Fort Park Trailhead (916 Golf Ln., Pavilion 3) Saturday, May 20, from 9 a.m.–noon. Volunteers pick up trash beside the trail along the banks of the Stones River and Lytle Creek or in the water. Trash bags, gloves, water and snacks are available. Wear sturdy shoes and clothes that can get wet and dirty. For more information, contact (615) 893-2141 or mtate@murfreesborotn.gov.

May 20 – World Turtle Day
Join in a day dedicated to our shelled friends in celebrating and discovering ways to increase turtle conservation around the world. Participate in the World's Slowest Hike and stop at each turtle station to learn about the different species that inhabit Earth. Find out steps to become a better green family at home and in your schools to help out all the critters on this planet, including humans. Enjoy music by Michael Jacobs, local vendors, activities, crafts, live animals and puppet shows at the Wilderness Station at Barfield Crescent Park (301 Volunteer Rd.) from 3–5 p.m. For more information, contact (615) 217-3017 or outdoormurfreesboro@murfreesborotn.gov.
May 20 – Beer Kit Class
Join Let's Make Wine (109 E. Main St.) Saturday, May 20, from 11 a.m.–noon to learn the basic steps to home brewing your own craft beer from the Mid-State Brewsters and Brew Club members with interactive demonstrations with Q and A. Admission is free. For more information, visit the Let's Make Wine Facebook page.
May 20 – March for Babies
Join March for Babies, supporting premature babies or children born with a birth defect, on Saturday, May 20, with registration beginning at 8 a.m., the Superhero Sprint at 8:45 a.m. and the walk at 9 a.m. at Murfreesboro Medical Clinic (1272 Garrison Drive). Sign-up at marchforbabies.org/event/murfreesboro.
May 20 – Red, White and Bayou
Be a part of United Way's 8th Annual Red, White and Bayou at the home of Ted and Gloria LaRoche (2103 Shannon Dr.) from 7–10 p.m. on Saturday, May 20. Enjoy an outdoors, casual dinner reflective of the Southern coastal culture. The Alley on Main caters this year's event with a Cajun and bayou inspired specialties menu. Tickets are $75 each for dinner. Visit yourlocaluw.org/redwhitebayou or text 'BAYOU' to 41444. For more information, contact (615) 893-7303 ext. 105 or amy.painter@yourlocaluw.org.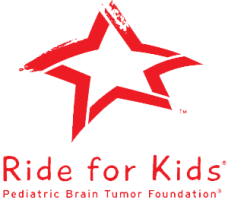 May 20 – Middle Tennessee Ride for Kids
Ride for a charity event to raise money for Pediatric Brain Tumor Foundation Saturday, May 20, with registration from noon–1:45 p.m. at Barfield Crescent Park and the ride leaving at 2 p.m. for a loop ride; celebration is at approximately 3 p.m. All motorcycles are invited as well as non-riders. The registration fee is a donation. Enjoy a free snack and hot lunch. Ride for Kids is the longest-running, most successful motorcycle charity event in the nation. Since 1984, motorcyclists have raised funds to help children with brain tumors, the top cause of cancer death in children. The Pediatric Brain Tumor Foundation was created in 1991 by the founders of Ride for Kids, and is now the leading nonprofit funding research into childhood brain tumors. This event also funds free educational resources, college scholarships for brain tumor survivors and emergency financial aid for families. For more information, visit call (615) 260-5966.
May 20 – Women Veterans Wellness Fair
The Tennessee Valley Healthcare System presents its 1st Annual Women Veterans Wellness Fair at the National Guard Armory (2350 Armory Dr.) Saturday, May 20, at 9 a.m. Participate with vendors representing a host of VA and community resources with food, fun and prizes. For more information, contact (615) 225-5585, (615) 873-8527 or (615) 372-4751.
May 20 – Crusin' For a Cause
The Smyrna Lions Club presents the second annual Cruisin' for a Cause Car Show on Saturday, May 20, at 10 a.m. Entry Fee is $20 per car; spectators get in free. The event is held at Smyrna High School (100 Bulldog Dr., Smyrna). All Proceeds benefit the Fisher House, Murfreesboro, Veterans Administrations. For more information, visit the 2nd Annual Crusin' for a Cause Facebook page.
May 22 – Spring Fling
Tennessee Secondary Schools Athletic Association's (TSSAA) Spring Fling, with high school championships for warm weather sporting activities (tennis, baseball, softball, soccer, and track & field), kicks off May 22 and will be held at various locations throughout Murfreesboro through May 26. General admission tickets are $10 per day. For a complete schedule, results and scores contact (615) 278-2327 or visit tssaa.org.
May 22 – Memory Cafe
Memory Cafe helps people with memory loss and their caregivers in providing a relaxed, friendly occasion for persons with memory loss issues to talk, laugh and experience friendship the third Monday of every month from 2–3 p.m. For more information, call (615) 848-2550 or (615) 542-4371.
May 23 – Technology Engagement Center Groundbreaking
The Linebaugh Public Library will host a groundbreaking ceremony for its new Technology Engagement Center on the grounds of Hobgood Elementary School at 12:30 p.m. Tuesday, May 23. The public is encouraged to support this new community learning center, which will include computers, wi-fi access, a 3D printer and meeting rooms for use by the community. Hobgood Elementary School is located at 307 S. Baird Ln. For more information, visit ctclinebaugh.org.
May 27 – Opening Day of Boro Beach
Celebrate the beginning of summer in the sun at Boro Beach Sports*Com Outdoor Pool (2310 Memorial Blvd.) Saturday, May 27, from 10 a.m.–4:30 p.m. Relax by the pool, swim, dive, play games and listen to music. This is the first day of the outdoor pool opening for the year. For more information, contact (615) 895-5040 or kgoss@murfreesborotn.gov.

May 27–29 – The Healing Field Flags
Continue a nine-year tradition with the Noon Exchange Club of Murfreesboro with an inspiring formation of U.S. flags in tribute to veterans, the military and personal heroes Saturday through Monday, May 27–29, beginning with a 8 a.m. opening ceremony and closing with Keynote Speaker retired General Keith Huber. The Healing Field Flags of Remembrance will fly over The Grove at Williamson Place (3250 Wilkinson Pk.) this year. Expect a grassy field posted with hundreds of U.S. flags presenting an unforgettable panorama of red, white and blue as you walk amid the ordered rows of Old Glory, where each full-sized flag waves atop an eight-foot white staff in a stirring formation. Admission is free. For more information, visit noonexchange.org.

May 29–June 16 – Barfield School of Dance Camp
Sign up for award-winning dance camps at Barfield School of Dance (2298 Barfield Rd.), suitable for novice, intermediate and advanced dancers. Enjoy pool parties, guest teachers and a new adventure each night. Session #1 Day Camp for ages 3–9 runs May 29–June 2; Session #2 Day Camp for ages ages 3–9 runs June 5–9; Session #3 Overnight Camp for ages 8 and above runs June 12–16. For more information, visit barfieldschoolofdance.com.
May 30–July 28 – Middle Tennessee Christian School Summer Camp
Take part in daily Bible activities, hands-on learning, arts and crafts, community service, weekly field trips and special visitors Tuesday, May 30–Friday, July 28, from 7 a.m.–5:30 p.m at Middle Tennessee Christian School (100 E. MTCS Rd.). Camp is open to all children ages 3 to 6th grade. Admission is $40 for a full day and includes lunch and two snacks. Admission is $180 a week and $120 a week for a half day (until 11:30 a.m.). For more information, contact monicahelton@mtcscougars.org or visit mtcscougars.org.
May 28–July 16 – Coach Stockstill Football Camps
Become a better football player at Rick Stockstill Football Elite Camps, kicking off May 28 at MTSU. Camps are offered for youth (grades 1–8), high school players, big men, kickers and skill positions. For more information on dates and fees, visit coachstockstillcamps.com.
May 30–June 2 – Boys to Men Camp
Gain hands-on knowledge related to life skills, sports and leisure, positive peer relationships and career choices at Reeves-Rogers Elementary School (1807 Greenland Dr.) from 8 a.m.-2 p.m. Tuesday, May 30–Friday, June 2 for rising fourth- through sixth-graders. Breakfast and lunch included. For more information, contact (615) 893-2313 or greg.lyles@cityschools.net.
May 30–June 2 – Superhero Science
Become a superhero with hands-on experiments in discovering the science behind the powers of heroes and heroines like Spider-Man, Storm, Captain America, Iron Man and Wonder Woman. Create your own superhero persona throughout the week and design a hero costume and powers of your own to save Discovery City at Discovery Center (502 SE Broad St.) Tuesday, May 30–Friday, June 2, from 9 a.m.–4 p.m. The return of this favorite camp features the achievements of real life science heroes like Albert Einstein, Rachel Carson, Marie Curie and Thomas Edison. Rising kindergarten through fifth-grade children are welcome. For more information, call (615) 890-2300 or visit explorethedc.org.
May 30–July 28 – MTSU Sports Camp
Participating in sports camps at MTSU is a great way for children to get involved and learn a variety of sport, leisure and fitness activities while learning important crucial life skills. Boys and girls age 7–13 learn good sportsmanship, the value of regular exercise and working together as a team Tuesday, May 30–Friday, July 28, from 7:30 a.m.-4 p.m. Goals include learning beginner-to-intermediate skills in a variety of sports, the importance of a healthy lifestyle and developing good character. A nutritious lunch is included and provided by MTSU Dining Services. Comfortable sports or active wear and athletic or closed-toed shoes are recommended. Campers swim every day (weather permitting), so they should also pack a swimsuit, flip-flops and a towel each day. For more information, call (615) 898-2104 or visit mtsu.edu/camprec/camps.
Tuesdays and Fridays – Farmers Market
Get your fresh foods at the Rutherford Country Farmers Market at the Lane Agri-Park (315 John R. Rice Blvd.). Local farmers sell fresh produce, nursery items, local honey, farm-fresh cheese, meats, soaps, eggs and more from 9 a.m.–noon. At 9 a.m. enjoy a free class. For more information, call (615) 898-7710.
Wednesdays – Writers Group
Join the Murfreesboro Writers Group every Wednesday from 6–8 p.m. at Linebaugh Public Library (105 W. Vine St.). For more information, visit linebaugh.org.
Thursdays – Wine Time at The Boutique at Studio C
Join Studio C Photography (201 West Main St., Suite 206) every Thursday from 4:30–6:30 p.m. to mingle and enjoy a glass of wine after work while exploring the beautiful items at The Boutique at Studio C. 100% of proceeds are donated to local charities as part of the Studio C brand. For more information, visit the Studio C Photography Facebook Page.