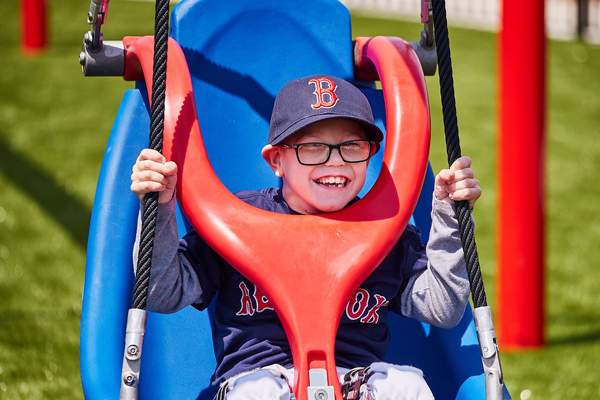 Project One Four and City of Murfreesboro held a grand opening ceremony of the Murfreesboro Miracle Field at Sports*Com in McKnight Park, on Saturday, May 6. The special event included three one-inning games between the new Miracle League's first six teams.
Miracle Field is a custom-designed, specially rubberized baseball field built for children and adults with special needs, and accommodates wheelchairs and other assistive devices.
Fundraising for the $3.2 million project was spearheaded by Project One Four, a David Price Foundation. Murfreesboro native and Boston Red Sox pitcher David Price donated $300,000 at the groundbreaking ceremony in February 2016. Price, a standout pitcher for Blackman High School and Vanderbilt University, became a Cy Young Award winner in 2012 for Tampa Bay. In Tampa, he first experienced the joys of pitching in the Miracle League. Price participated with the league on Saturday mornings in Tampa and enjoyed seeing the excitement of the children and their parents.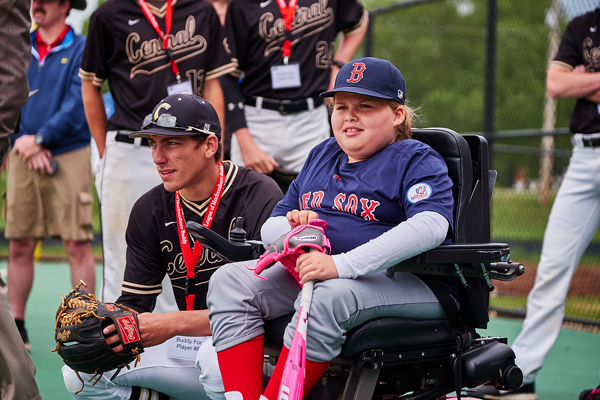 The Miracle League removes the barriers that keep children with mental and physical disabilities off the baseball field and lets them experience the joy of America's pastime. Since the main barriers for these adults arise from the natural grass fields used in conventional leagues, Miracle League's rubberized turf accommodates wheelchairs and other devices while helping to prevent injuries.
"We are extremely grateful for the work of the Project One Four Foundation in partnering with the City of Murfreesboro and support from organizations such as the Christy Houston Foundation, to bring Miracle Field to our community," said Mayor Shane McFarland. "We encourage everyone with a heart for children and adults with physical and mental challenges to continue to join us in building this field of dreams in Murfreesboro."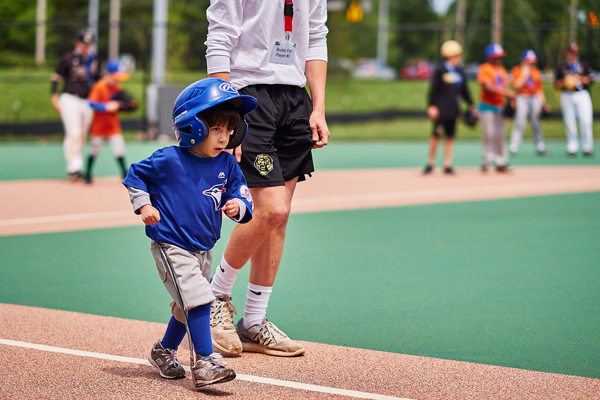 Project One Four continues to engage the community for sponsorships and is also offering a Paver Program. Information is available at project14.org.
"We are excited to be able to partner with the City of Murfreesboro on this much-needed baseball field and playground for the special needs children in our community. It will be so rewarding for not only the special needs children but also the 'buddies' who will be there to help in any way they can," said Debbie Price, David's mom and board member of Project One Four.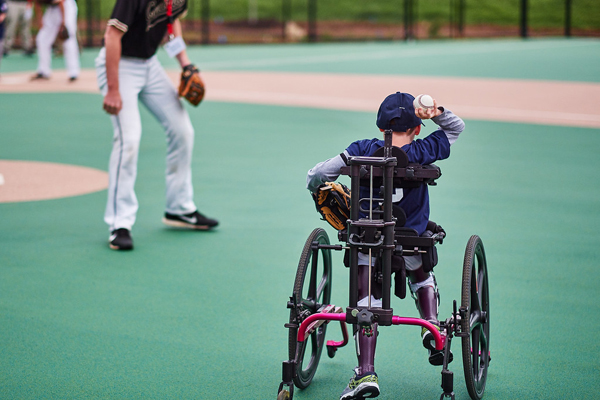 Miracle Field is about more than just playing a game, organizers say. The Miracle League is about making new friends and building self-esteem. To help the athletes, the Miracle League uses a "buddy" system—pairing each player with an able-bodied peer. The Miracle League serves children and adults who suffer from any physical or mental disabilities that cause them to be excluded, intentionally or not, from conventional baseball leagues.
The Murfreesboro Miracle Field complex also includes a special playground. Inclusive playgrounds benefit all children by exploring the four defined areas of developmental skills when at play: sensory, motor, cognitive and social. Playground features include a wheelchair-accessible glider, an OmniSpin spinner, outdoor musical instruments, ziplines and more.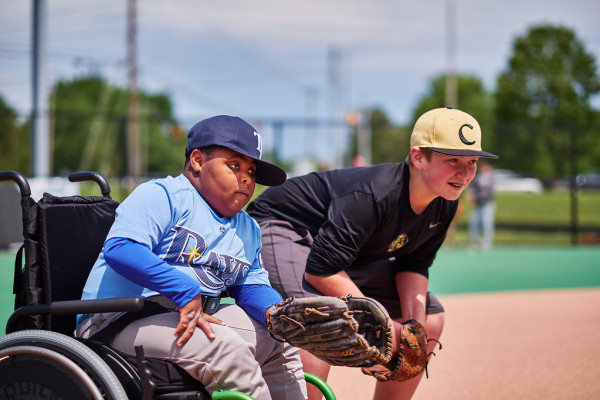 The Miracle Field itself includes a covered seating area, restroom building and concession building. The PebbleFlex safety surfacing allows easy access for individuals using mobility devices. The complex has a main plaza with a central kugel ball fountain, representative of a baseball with Price's signature).
The project was constructed by locally owned Trinity Builders, led by project manager Russ Morrow. Lose and Associates of Nashville provided professional architectural, engineering and design services, and the initiative was coordinated by Murfreesboro Parks and Recreation Athletic Superintendent Thomas Laird.
For more information on the Murfreesboro Miracle League, contact Laird at (615) 907-2251 or miracleleague@murfreesborotn.gov.