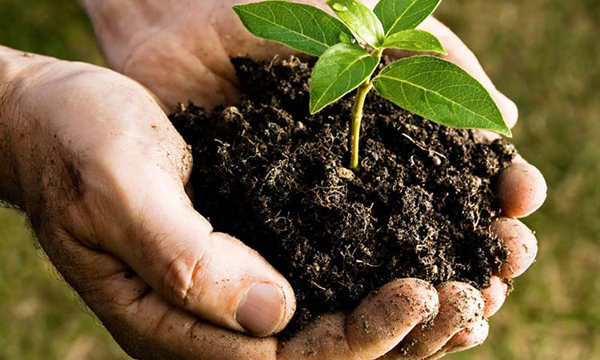 It is a joyous time of the year for gardeners. The vegetables are in the ground. Those who planted a spring garden are already reaping the rewards. Those who want pumpkins in the fall are sowing now.
As the season moves along, the quality of the soil in which your plants are growing will be the basis of the continuing success of your garden. You want soil that is rich in organic matter. That allows for improved water infiltration and water-holding capacity, plus improved drainage with improved nutrient-holding capacity. How can you make good, supportive soil?
For the homeowner and apartment dweller to get started, recognize that what comes from the earth can return to the earth. No need to throw garbage into the landfill. Vegetable and fruit peelings, damaged produce, old bakery items, coffee grinds and tea are everyday candidates from the kitchen. From the yard, add leaves and untreated grass clippings. Voila, you are composting. According to the EPA, up to 30 percent of waste in our landfills is compostable.
Composting is a natural process of turning organic matter into usable humus. Composting benefits the soil, helps to reduce pests and reduces the need for chemical fertilizers as it encourages and supports microbial development, beneficial bacteria and fungi. It is a cycle of life. The key to the success is to balance "greens" with "browns" and supply moisture. Greens are grass clippings, discarded fruit, vegetables, coffee grinds. Browns are dried leaves, straw and newspapers. Stay away from meat and dairy and domestic pet poop. Also avoid adding weed seeds and treated grass clippings to the pile.
Composting bins come in both simple and involved designs. Some will have a turnable composting barrel; others have one pile that has decomposed product removed from the bottom. Ideal for the task is a three-bin system that expedites the decomposition process. The University of California pdf file #118303 entitled Composting 101 gives a detailed strategy on using the system. The three-bin composting system will consist of one bin with yard waste being composted; one bin empty, to or from which the compost is turned; and one bin containing finished, or nearly finished, compost. There is an example of this technique at the Master Gardener's Demo Gardens located near the pavilion on the UT Extension campus at 315 John R. Rice Blvd.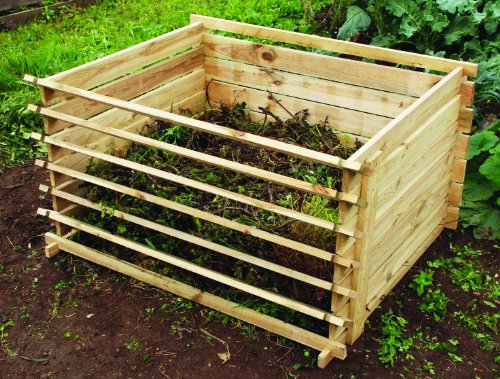 As composting works best when the decomposing materials are moist, there is nothing wrong with having a compost pile in the shade. Larger pieces need to be chopped or shredded. Fruit and vegetables can be dug into the compost, rather than laid on top. Compost piles should not smell. The decomposition of the mound will create heat.
You also have the option to create an indoor composting bin. The process is called vermicomposting, which involves setting up and maintaining an ideal environment where worms process organic matter into nutrient enriched humus. The humus can then be used as a side dressing on indoor or outdoor plants or used to create a compost tea. It is a productive pet project of some avid local gardeners.
The Soil Club from MTSU had vermicomposting as their featured project at this year's Boro Garden Party.
"My three granddaughters love the worms," says Master Gardener Barbara Donnell. Barbara has had success with vermicomposting for three years. For beginners, she recommends starting with a dark plastic container with a lid, approximately (in inches) 24  by 16 by 16. Some go larger with old coolers; others choose a plastic coffee container. There will need to be airholes in the top and drainage holes in the bottom. Some will choose a wire-formed sink drain or a piece of screen. A bedding of up to four inches of newspaper, peat moss or coconut coir should be on the bottom. Add Red Wiggler worms (not night crawlers) to the bed. Add food for the worms (a.k.a. garbage to you and me). Worms can eat up to half their body weight each day. Start with small pieces. Stay away from oils, nuts, meat and dairy. Add crumbled egg shells for grit. Anytime you see the compost look dry, sprinkle in some water. Do not over-water though, as worms can drown. Worms migrate to the top to feed. Protect them from heat and cold; the ideal temperature is between 55 and 77 degrees. Black gold will be ready for harvesting in approximately three months.
There are some easy recipes for Compost Tea on the web. The RC Farmer Market YouTube channel also has some classes from Mark Murphy and Reggie Reeves on composting and organic gardening.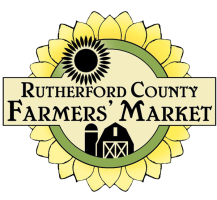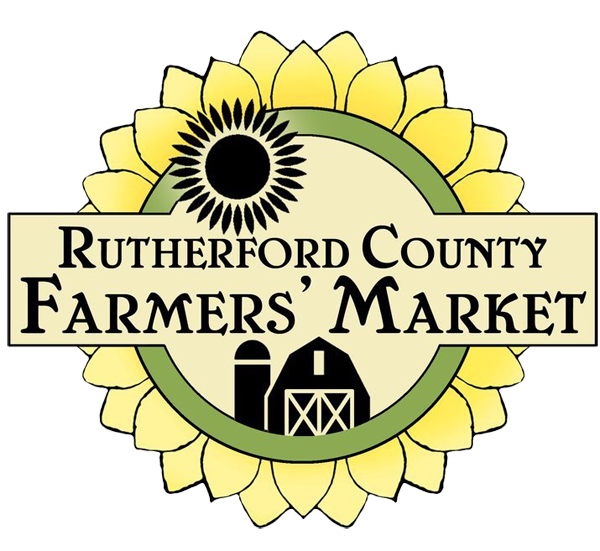 June's FREE Farmers Market Classes
Held at 9 a.m. on Tuesdays and Fridays at the Lane-Agri Park Community Center, 315 John R. Rice Blvd.
June 2 – Home Water Conservation: Making the Most of It!, Katie Peay, Rutherford County Planning & Engineering
As a homeowner, making conscious decisions on lowering your carbon footprint and conserving water can be difficult. Learn easy ways to make your home more green!
June 6 – Organic Pest Control Options for the Lawn & Landscape, Mitchell Mote, Extension Agent
Learn how to employ effective methods and naturally derived weaponry in the war against pests.
June 9 – Raised Beds, Linda Lindquist, Certified Master Gardener
Learn to garden without digging by using raised beds.
June 13 – Using Pesticides Safely, Mitchell Mote, Extension Agent
Maximizing damage to pests while minimizing risks to you!
June 16 – Cultural Arts, Family Community Educators Carol Wrather and Eunice Sorrell
Come out to see our FCE Club members exhibit their creations of needlework, painting, pottery, quilts and more!
June 20 – Native Plants, Richard Lee, Certified Master Gardener
Learn how to use native plants to maximize diversity in your landscape.
June 23 – Cooking with Kids, Tiffany Schmidt, Extension Agent
Introduce young ones to healthy eating.
June 27 – Canning Tomatoes, Pam Sites, Master Family and Consumer Sciences
Learn the best technique for canning tomatoes.
June 30 – Gardens to Attract Hummingbirds, Linda Lindquist, Certified Master Gardener
Learn techniques to bring beautiful hummingbirds to your garden.
(There will be no class on July 4, but the market is open). For more information, call (615) 898-7710.