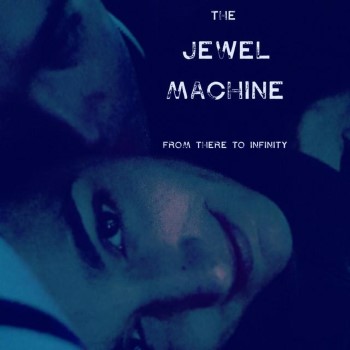 The Jewel Machine is the latest undertaking from singer/songwriter Terry McClain, perhaps Murfreesboro's most prolific musician. With recorded projects including The Realside, Meat Fight and dozens more, McClain is now turning his attention to this duo.
The band consists of bassist/vocalist Ashlie Jewel and McClain, who contributes a mix of vocals, stringed instruments and percussion. Sammy Baker, Denny Presley and Vicky Kremer Plant also contribute instrumentation to this release.
From There to Infinity, released in tandem with a show at the Boro Bar and Grill in April, is a five-song EP that mixes roots music with modern songwriting sensibilities. Perhaps the disc's best example of this characteristic is "Too Much Silence," boasting a killer banjo riff that leads into some pounding drums and a solid melody.
"They Call Me by Your Name," another highlight, is a depressingly beautiful country number that feels like the perfect slow song for an old-time barn dance. McClain's and Jewel's voices here complement each other wonderfully and show the pair's chemistry more than on any other song.
"Man Who Walks Alone," meanwhile, brims with grim imagery straight out of a classic country murder ballad: Deep in the Tennessee hollow right around the bend / Buried my own brother and killed my own best friend. A stripped-down duet reminiscent of "Man of Constant Sorrow," it should appeal to those familiar with the revered O Brother, Where Art Thou? soundtrack.
"Everyone," a '70s pop-rocker complete with some electronic background textures, strays the farthest from the group's Americana sound. This song, a big, communal track, reveals one of the EP's shortcomings: the mix needs a little more live energy and oomph. Furthermore, the mix reveals flaws at other points on the EP, leaving some of Jewel's backing vocals too subdued.
Overall, From There to Infinity is a high point in McClain's ever-growing repertoire. Despite some minor mix issues, it's a worthwhile local Americana release, and it offers a taste of what the band's upcoming full-length album will give us.
The Jewel Machine's From There to Infinity is available on Spotify and iTunes.