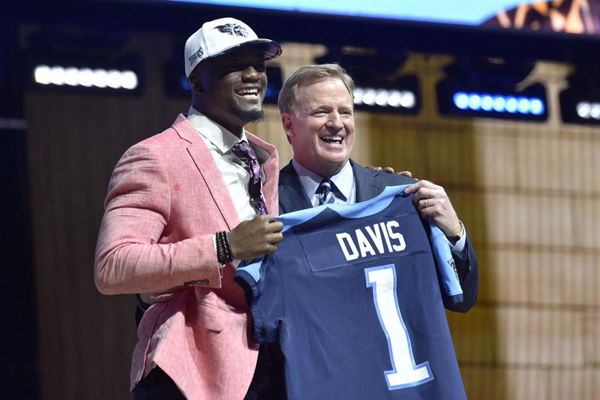 The Train Daddy is back with the pain, daddy, as always bringing sports news, life lessons and politically incorrect talk to you, the loyal readers of Middle Tennessee. They say April showers bring gay flowers and NHL playoff victories. I truly hope so—both would be a happy thing!
Summer is fast approaching, and while I don't relish the thought of Tennessee's wicked humidity, there is a certain beauty to the hills and woods of Tennessee. Get out, people, and enjoy the outdoors! Statistics show that nearly 70 percent of American adults are overweight, a butterball, fat as a hog, chunky lard, bat fastard, big as the backside of a government mule, or hungry as a hippo. Don't become any of those fat shaming names; remember the importance of physical activity and eating healthy.
This world is cruel at times. I don't advise fat-shaming people. That's wrong, and my purpose here is only relaying the importance of being healthy. I love pizza and Red Bull, both horrible for you. I am 32 years old, and have plans to become healthier. Right now, those are still plans, but hopefully soon they will become action. We all have heard the term "Fat is beautiful." No, fat is fat! Pee on the protect-everybody's-feelings police. Let's just be realistic, being unhealthy is not an attractive quality, it's a condition that needs diet and exercise. This country loves fast food and processed crap!
Let's talk Titans!
The NFL draft has come and gone and once again Mel Kiper and Todd McShay battled for who can guess better than the other. Forget Mayweather vs. McGregor, I would pay some real money to watch Kiper vs. McShay beat each other senseless.
So how did my precious Tennessee Titans do in the 2017 NFL draft? Well, old man Kiper stated "Overall, a lot of talent here and a nice job in General Manager Jon Robinson's second draft." That sounds pretty, but let's be honest here, this is the Train Daddy's sports article, so Kiper and McShay can screw off. They know nothing, Jon Snow!
Damn, I'm excited for some Game of Thrones, coming soon, July 2017, Hodoooor!
I get off track; back to the Titans!
This draft was all about emphasizing the need to help make Marcus Mariota's life on the field easier. We all know Marcus is a future superstar in this league, but even superstars need help. Unless you're Tom Brady, then you just poop success and excellence. No need to wipe because life is too easy when you're Tom Brady!
The Titans' first pick, No. 5 overall, is just what Marcus needed. The first receiver off the board, Corey Davis, a young man from Western Michigan, had been dealing with an ankle injury, missing the combine entirely. The Titans desperately needed a ball catcher, and they scooped up the most pro-ready receiver in the draft. Not the best player on the board by any means, but needs outweighed skill here. Jon Robinson is smarter than I am; I hope he is, at least. I do have to say that passing on "Jamal Adams, safety, LSU" was hard to do. I have no doubt that Corey Davis will have back-to-back 1,000-yard receiving seasons and will sell many No. 84 jerseys, but Jamal Adams will be a household name in the NFL soon. I welcome Corey Davis and mourn Titans leaving Jamal Adams on the board.
The Titans, an already talented team, had a real chance here with two first-round picks, thanks to Jeff Fisher and the Rams' dumb trade last season. There was a real chance to be the dominant force in the AFC South for years to come. So why pick Adoree Jackson with the No. 18 overall pick? WHY!?! The cornerback out of USC is as explosive as any player in the nation with the ball in his hands, but he will struggle due to his small stature. I was dumbfounded. I was relishing the idea of O.J. Howard, the tight end out of Alabama, becoming a Titan. The Bucs also relished the idea, taking O.J. with the very next pick. Jameis Winston and Howard will be a serious threat. Imagine Marcus having that kind of security blanket to throw to when under duress.
I don't have much good to say about this pick. Jackson is at best a mediocre cornerback. He is undersized in a league full of giant receivers. It's a big price for a first-round gamble. I will say, while I hate the pick, I also love it. Hear me out! The Titans may have brought Jackson in for no more than the action with the ball. The 5′ 11″ cornerback out of USC also saw time as a receiver, kick/punt returner and running back. Jackson is seriously as fast as The Flash. If he struggles in coverage, he has a safeguard, just find a way to give him the ball. He will be an ESPN highlight reel returning kicks and punts. It's up to the coaches to work him into a few offensive scenarios. Put ball in Jackson's hand, big plays happen. At USC Jackson scored touchdowns no matter what position he was playing. Jackson has the potential to be a fan favorite on the field if the Titans can manage to get him the ball often. I just believe the Titans passed on some special talents for a cornerback gamble!
Like I said, making Mariota's life simpler was a must, and with the next two picks in the draft the Titans added another receiver and a tight end. After a little wheeling and dealing with the Patriots, the Titans took Taywan Taylor a receiver out of Western Kentucky. Taylor has the talent to be the big play, speed option while Corey Davis would be Mariota's volume player. Davis and Taylor will join a talented Rishard Mathews and the not-so-productive yet talented Tajae needs help Sharpe.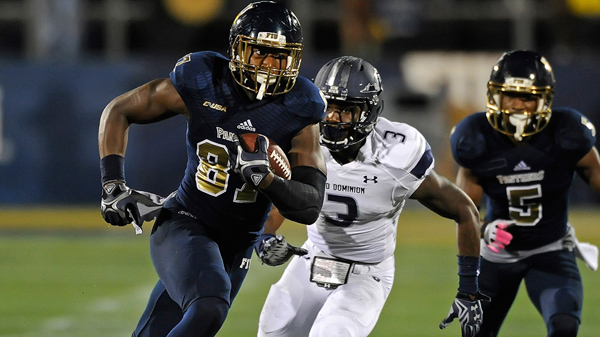 The Titans may have passed on O.J. Howard, but selected with the No. 100 overall pick Jonnu Smith out of FIU, who can not only can catch the ball, but is also very good at smashing defenders in the face. Titans Coach Murlarkey a former NFL tight end himself, had nothing but praise for Smith, and I am sure he has big plans for the new tight end. Not only does Jonnu Smith have Mularkey to learn from, but also current tight end Delanie Walker, one of the best in the league.
Look forward to the 2017 NFL season, because the Tennessee Titans are young, poised and set to take control over the AFC South. The team was progressing enough that they had the luxury to gamble in this draft and still remain relevant this upcoming season. I hope the new pieces to the puzzle end up creating a masterpiece for years to come.
And let's go Preds! Looking tough as a No. 8 seed, Stanley Cup, baby! The city of Nashville is getting pumped up on hockey! Smashville is definitely a hockey town, with some of the loudest, most dedicated fans in the league. And that's special, being a hockey town in the South. I love Tennessee, I love all things Tennessee sports. Enjoy the summer, everyone. Remember, live your life by the 5 F's: Faith, Family, Football, Food and Friends. Thanks to all my loyal readers, I do it for you! Train's out the station. Choo-choo!