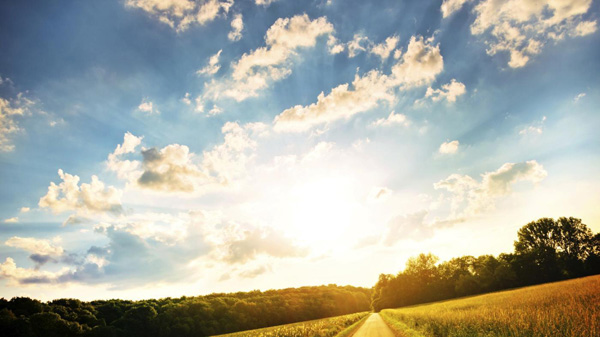 Happy June!
Here's one for your June playlist, June Carter Cash that is—"Keep on the Sunny Side":
Well there's a dark and a troubled side of life
There's a bright and a sunny side too
But if you meet with the darkness and strife
The sunny side we also may view
Keep on the sunny side, always on the sunny side
Keep on the sunny side of life
You can read about a local agriculture business keeping on the "sunnyside" on page 18.
Congratulations to all of the recent graduates. Go make something excellent.
Keep the families of victims of recent local shootings in your thoughts and prayers.
While we know it is awful that the young people are shooting one another, the thing about gang-related crime is that one can generally avoid it if they refrain from relating themselves to a gang.
But we never know with accidents, terrorism or whatever the unforeseen circumstance may be, when our time in this world will come to an end, or when a family member or friend does not return. Make time for those who are important to you.
Maybe spend time with them at the upcoming magic show at Oaklands Mansion, at the June 3 Bites and Brews event, at this month's hot air balloon festival in Murfreesboro, or at one of the other plentiful family activities coming up in the area.
June's annual International Folk Fest brings dance groups from Lithuania, Canada and Mexico to Rutherford County. Drummers unite in Old Fort Park on Make Music Day, June 21, for another community rhythm event. Bell Buckle hosts its traditional gathering of RC and MoonPie fans; and there's some gator meat over at Jazzmatazz.
U2 will travel to Bonnaroo this year; yes, it will be a "Beautiful Day" when the boys in the four-decade-old, delay-saturated Irish rock outfit come to the land of Bonnaroo, "Where the Streets Have No Name" (really, the streets at Bonnaroo have great names!). I'm going "With or Without You"!
As usual, the Bonnaroovians have plenty to say about the festival's band lineup, but each year the 'Roo organizers score a major featured act that has not yet performed at the annual Coffee County extravaganza of music and art, giving thousands of live music fans reason to make the trek out to the farm, year after year.
In its 19th season on the ice, your Nashville Predators are in the Stanley Cup finals! Oh my, if the Preds bring the Stanley Cup home to Nashville . . .
Keep on turning the pages of this month's Pulse and you'll find everything from forties and fowl to farmer's markets, China Lights to Legally Blonde, dog-friendly patio dining options to space movies.
Discover something new this month; Murfreesboro contains many many organizations and people who would like to help you improve physically, mentally, spiritually, artistically, financially and agriculturally.
Peace,
Bracken Mayo
Publisher/Editor in Chief