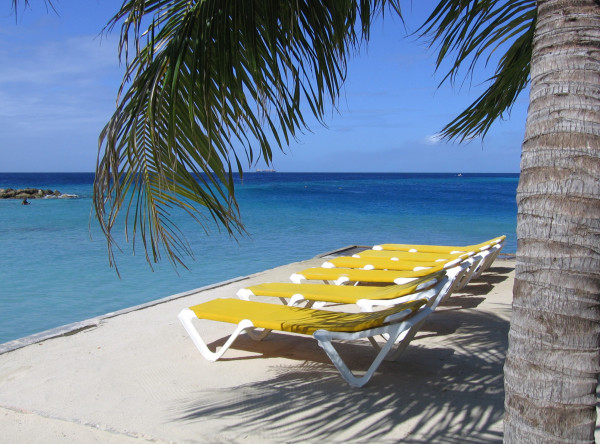 You've heard the term before. To most it means to "stay" local instead of travel for vacation, to take time off from work and normal life activities and be a tourist right in your own backyard or nearby towns. I am suggesting a different kind of staycation—one that gives you the sense of being on vacation in your everyday life.
Tension is who you think you should be. Relaxation is who you are. (Chinese Proverb)
During a recent trip to Daytona Beach, Fla., I marveled at the thousands and thousands of hotel rooms that lined the coast, along with the number of homes for rent or nearby condos and other destination establishments. I wondered what it was that brings so many people to this particular area (and other such destination spots).
Think about all the planning, packing, preparing, organizing and traveling it takes just for a respite lasting anywhere from a few days to a few weeks. The objective is ultimately to escape, even if briefly, from our normal routine of daily living. We hope to breathe fresh, new life into our beings and help make life more enjoyable for a brief time until we return to the "bump and grind" or roller-coaster style life we lead.
In my profession, it is my aim to help individuals have this same sense of relief, calm, peace and balance in their everyday experience, finding ways to create this type of space mentally, emotionally, spiritually and physically. One of the best ways to do this when you are on vacation is to really pay close attention to the details of what is happening around you. When you witness the ocean with all its depth, force, majesty, musicality, consistency, flow and reliability, you can capture the sound it makes as you feel it calm you, resonating with the significant amount of water you have in your own body. Likeness attracts, and the sound and feel of the water are already a part of you. It's like "coming home" when you meet a larger body of water in this way. The feel and texture of the waves are energizing. As you race to chase or "catch" the waves, you can feel the strength this takes to meet the ocean's force.
Laying on a float you can feel and hear the musicality in the water. This brings comfort. You also know, as large as the ocean is, that you can count on it flowing in and out every day. It never disappears. You can rely on the feeling this brings. The flow is steady and consistent.
Other things to note are activities such as walking, bike riding, playing, eating, napping, sunbathing, exploring and shopping. These are all excellent practices to bring to your everyday life (not all of them every day, but integrated into your lifestyle). What can you do daily or weekly in your own backyard or home that will bring the same feeling you get when you are on vacation? It might require a little planning, packing, preparing, organizing and even mild traveling (by bicycle, motorcycle or roller skates), but the outcome will be the same feeling you get when you are on vacation. Step out of your day to day "life" on occasion and breathe in the anticipation, excitement, fun and relaxation. So many people feel they need a vacation after their vacation because there is so much that goes into a planned trip that it can be exhausting. Avoid this by imbibing vacation principles while maintaining a staycation attitude.
When you pay close attention to details in this way you can recreate the feeling of refreshment, whenever you desire and wherever you are. You can listen to the sound of the ocean from your music library or on a CD. You can feel the sun on your face simply by being outside. You can create a special spot in the yard, on your porch or even in a small corner of a room in the house. Use props that remind you of your time away and what memories it brings up. Most of all, it's about making time for yourself or with a family member or friend. Let go of all the things that are pulling at you to be done—you're on vacation, after all—and take a night or afternoon off to just be. Remember, your imagination is very powerful and can create memories without having to leave home.
Don't forget to breathe, exhale and repeat. Happy stay travels.
The time to relax is when you don't have time for it. – Sydney J. Harris