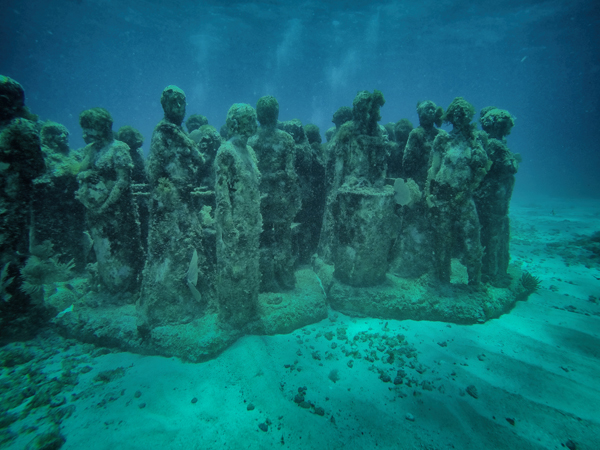 (Murfreesboro photographer Scott Walker had the opportunity to view and photograph this unique exhibit in May 2017)
Slowly we sunk into the depth of the deep aqua-colored sea, descending about 28 feet for the first sculpture, which appeared to be an explosive mine ready to detonate. As I swam north towards Isla Mujeres I came upon what looked to be a group of people frozen in time.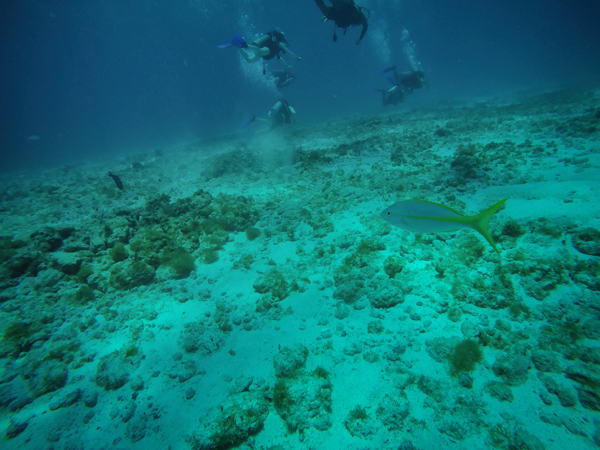 I noticed a small child sitting on an overturned bucket and a woman with her arms above her head as if she had just run a race and was tired, unable to catch her breath. As I swam closer and deeper towards the silent crowd, I witnessed what appeared to be a young man looking upwards in pain.
My scuba tank supplied my air, and as I exhaled it almost gave life to some of the statues as bubbles of oxygen swarmed around the heads of the sculptures before me.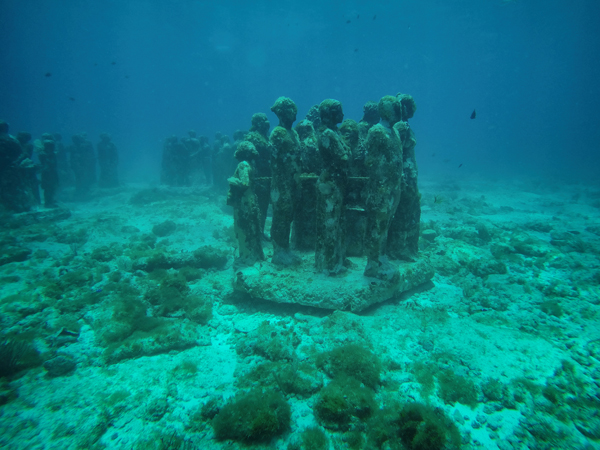 English sculptor Jason deCaires Taylor constructed more than 500 life-sized statues that were later lowered into the Caribbean Sea to demonstrate the interaction between art and environment. Last month I got the opportunity to experience and photograph the exhibit, located between the coast of Cancun and Isla Mujeres in Mexico.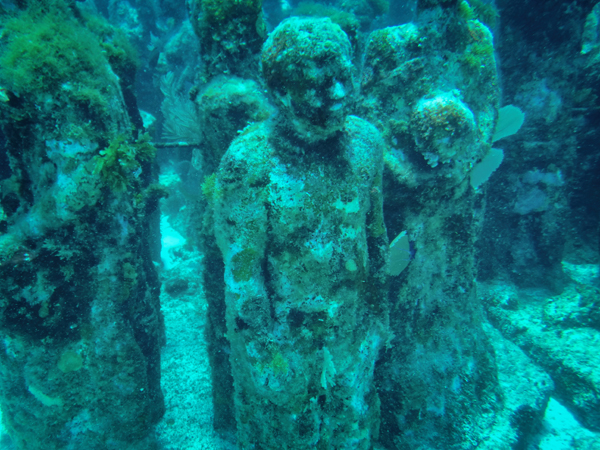 Each statue in the exhibit, called Museo Subacuático de Arte (Underwater Art Museum), is attached to the seabed with material that promotes coral life, allowing for the underworld of the sea to inhabit every square inch.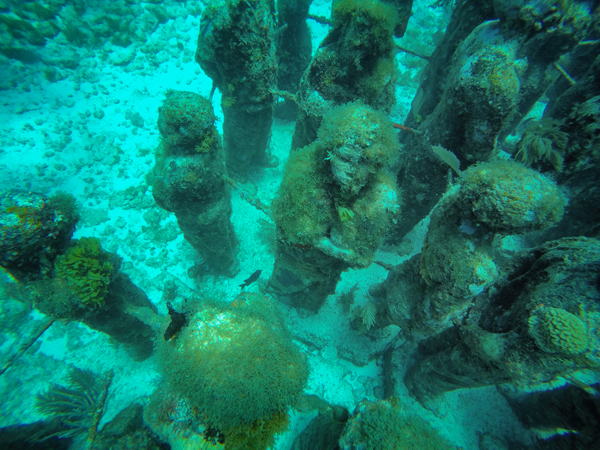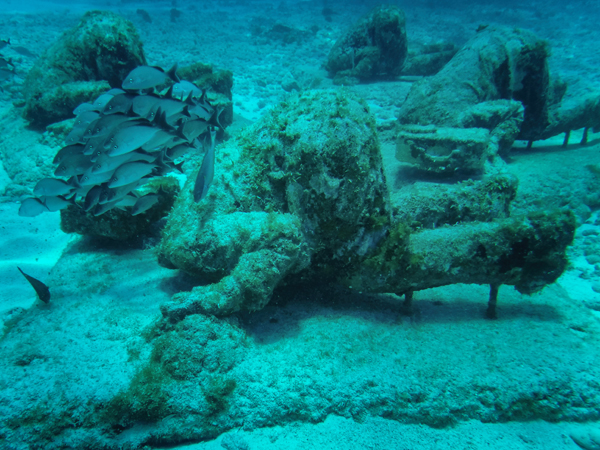 Find more adventures in photography at www.smalltownbigworld.com.