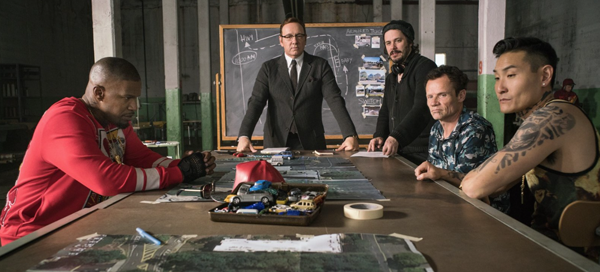 Edgar Wright is the rare director whose name alone can sell me on any movie. Like Denis Villeneuve, Jeremy Saulnier or Wes Anderson, anything he makes I will watch. Wright's bread and butter has been witty British takes on different genres, often starring Simon Pegg and Nick Frost as the perfect delivery system for his comical scripts, perhaps most notably in Shaun of the Dead. With Baby Driver, a very American heist movie set in Atlanta, Wright proves that his singular vision is the driving force behind his films' greatness.
Baby Driver is like a meticulous two-hour-long music video anchored around the titular character Baby (Elgort), a young wizard at the wheel who covers his chronic tinnitus with constant tunes via earbuds and a plethora of iPods. He drives getaway because he's the best, but also because he's indebted to Doc (Spacey), the heist maestro. When Baby drives the final job that pays off his debt, he plans to leave the criminal life and drive away with his newfound girlfriend, Debora (James). Now, we know Doc won't let Baby quit.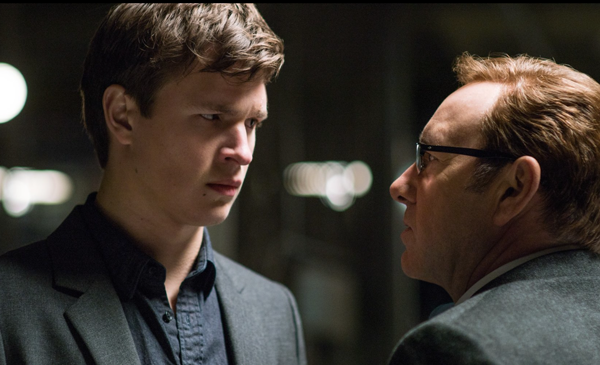 Edgar Wright is as much a student of film as a maker of them, and it is to his extreme credit that he can use this well-worn trope and turn it into a tried and true device. The man is like CPR for clichés; he breathes new life into them.
And in doing so, he's made one of the flat-out coolest movies in decades (Drive, eat your heart out). Baby and Debora's diner romance is understated and sweet, set to T. Rex and Beck. It's threatened by the world Baby is trying to escape, set to The Damned and "Tequila," a world populated with charismatic and dangerous characters. Jamie Foxx is a standout as Bats, both menacing and mesmerizing, along with Darling (Eiza González) and her partner in love and crime, Buddy (Jon Hamm).
Unlike the inspired musical selections of, say, Quentin Tarantino, Wright's incorporation of music is so integral to Baby Driver that he may have accidentally invented a new genre, one where the story, screen and sound dance with each other in perfect concert. Every action—footsteps, doors closing, tires screeching, every gunshot, a kiss­—is timed to the rhythm of the music. It's a musical where the images onscreen are themselves the dance. It's exhilarating. And it's like nothing I've ever seen.