McMinnville's favorite vegan restaurant (yes, you read that right) is planning a second location across from The Avenue Murfreesboro. Juicy's Wellness Cafe has been a surprising hit in McMinnville and the brand is expanding to The Gateway. The cafe is set to open in the fall in a multi-tenant development across from Peter D's.
Juicy's hopes to help "others learn how to get the best life possible through diet and lifestyle changes," according to its Facebook page, with life-changing juicing, smoothies, and plant-based food.
______
Carmen's Taqueria has a second restaurant in the works.
The crew has been hard at work transforming 1935 S. Church St., commonly called "the old Parthenon," into a new home for Carmen's authentic Mexican cuisine.
No opening date has been announced, but in the meantime you can still visit the original at 206 W. Northfield Blvd.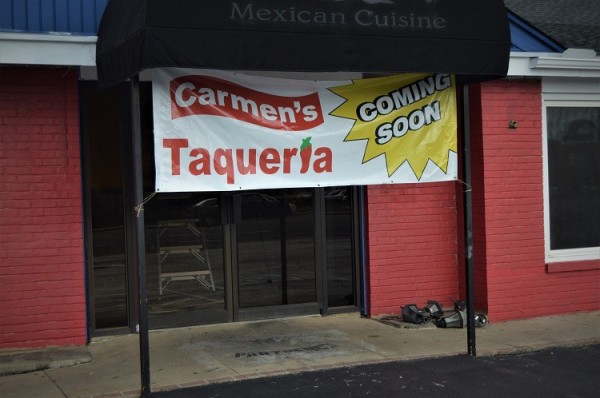 ______
And a sixth Murfreesboro Camino Real has just opened. The new restaurant can be found at Fortress Boulevard directly behind the Sonic and right next to the Walmart Neighborhood Market.
Speaking of food from south of the border, La Siesta recently celebrated its 25th anniversary in Murfreesboro. Jorge Podesta celebrated the 25th anniversary of the restaurant's Broad Street location in early June. Podesta started at the restaurant on the first day it was open and eventually became a co-owner.
Fuzzy's Taco opened in Fountains at Gateway, the new Class A office and retail development located at 1500 Medical Center Pkwy. The Baja-style, fast-casual Mexican restaurant opened June 12 and will be joined by several other restaurants, including Tom+Chee.
Tom+Chee Director of Operations Tyler Kraemer said the restaurant franchisee is looking at an opening date in spring 2018.
"I believe our franchisee is waiting until the developers are into the next phase of build-out before we enter into the area," he said.
______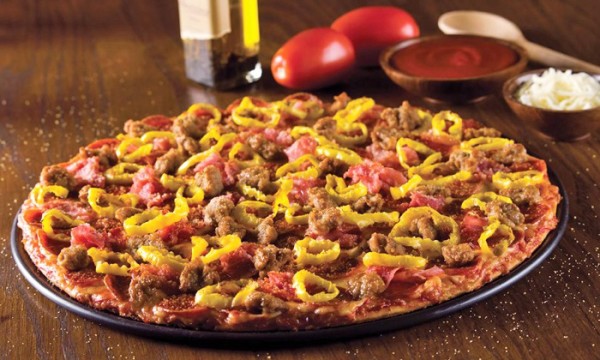 Ohio-based Donatos Pizza opened a franchise in Murfreesboro.
To be located at 3284 Franklin Rd., the family-owned restaurant chain is known for its Edge-to-Edge pizza. Fresh toppings, which number at 25, are held in place by a layer of Provolone cheese. Donatos also serves Nashville hot chicken, salads, oven-baked subs and baked chicken wings.
______
The spot that once housed O'Possum's Pub has gotten a new lease on life thanks to Hank's Honky Tonk.
Set to open in late July, Hank's will specialize in "live music, cold beer and good eats," according to its Facebook page.
In sad food news, The Gavel Grill & Speakeasy closed to business in June. No news on what will be replacing it on the Square.
______
Tax-free Weekend Set for Last Weekend in July
The state of Tennessee's annual sales tax holiday is held every year, beginning at 12:01 a.m. Friday, July 28, and ending at 11:59 p.m. Sunday, July 30.
During this weekend, clothing and school supplies valued at less than $100 and computers and select electronics valued at less than $1,500 may be purchased tax-free.
Many retailers also set sales for the weekend. Check your favorite stores for additional savings.
______
Discount Tire Moving Across the Street
Discount Tire is building a new store across the street from its current store on Old Fort Parkway, the company confirms.
The tire and wheel retailer is constructing an updated store with more parking where Huddleston Oil's Shell station once stood.
The new store is set to open in late July and is a new prototype store: 7,000 square feet with a spacious showroom, customer waiting area and service bays.
"It's getting into the summer months, it's important to check tire pressure when the temperatures start rising. Discount Tire offers free treadwear and air pressure checks and other services," said Sarah Broyles from Discount Tire, directing customers to discounttire.com.
______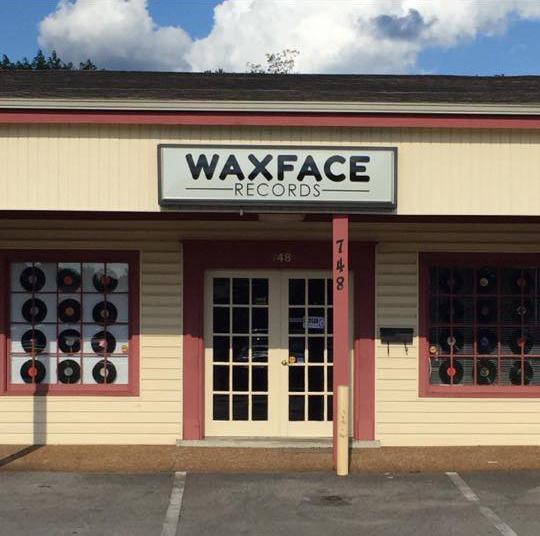 New Record Store Opens
Waxface Records, 748 E. Northfield Blvd., held a grand opening celebration on July 1.
Waxface Records is Murfreesboro's only brick-and-mortar store that specializes in vinyl. The store carries a large selection of new and used records in a variety of genres.
"If it's round, flat and sounds great on a turntable, then we'll carry it," according to the store's website.
Find out more at waxfacerecords.com.
______
Boro Business Lab
A group of local business owners at DreamStorm Digital, Purple Ninja Media, Nashville Marketing Systems and Creative Boro have banded together to provide a workshop for independent business owners.
Called Boro Business Lab, the day-long workshop will cover digital marketing strategies that can be used to grow business. The workshop is set for 9 a.m.–4:30 p.m. Tuesday, Aug. 15, at Rutherford County Chamber of Commerce.
Speakers are Jeremy Lee from DreamStorm Media, Philip Turner from Creative Boro, Melissa Stevens from Purple Ninja Media, Dean Hensley from Nashville Marketing Systems and Josh Griffin from Creative Boro.
Sign up at borobusinesslab.com.
______
Carwash Planned for Blackman
Mister B's 3 Minute Express Wash has proposed building a new facility off Fortress Boulevard and Manson Pike by summer 2018.
Mister B's co-owner Barrett Webb said the location will be the business' fourth location. There are car washes at West Clark Boulevard off Memorial Boulevard, along with two in Lebanon.
The initial design was approved by the Murfreesboro Planning Commission on June 21. It must pass a final design review before construction can begin. Find out more at misterbsexpresswash.com.
______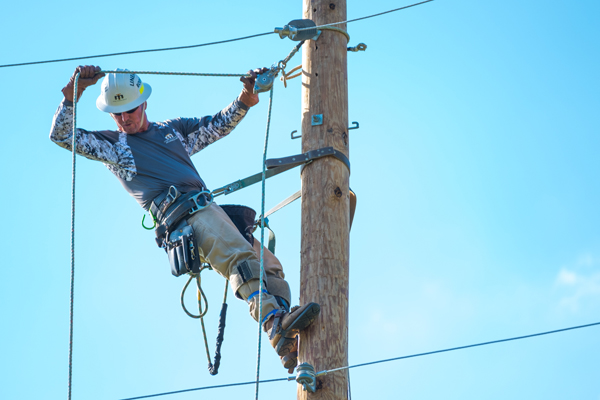 MTEMC Linemen Compete in Linemen Rodeo
Ten linemen from Middle Tennessee Electric Membership Corporation participated in the 20th annual Tennessee Valley Lineman Rodeo, held June 9–10 in Huntsville, Ala.
Journeyman lineman Jimmy Grant and apprentice lineman Jonathan Fitzpatrick from the Murfreesboro office were joined by linemen from the Franklin and Woodbury offices to represent MTEMC at the competition.
Linemen competed in areas including A-1 connector change-out, 2-phase insulator change-out, Hurtman rescue, 12KV b8 polymer insulator change-out and A-3 suspension insulator change-out.
Six of MTEMC's linemen took home honors in events this year; Grant won second in the 3-phase pad trouble call event. In the apprentice events, Fitzpatrick took second in the 2-phase insulator change-out and fifth in the overall apprentice category. More information on the 2017 rodeo can be found at tnrodeo.com.
______
Luster & Lore Celebrate First Year of Business
Candle company Luster & Lore provides natural soy candles made in small batches, right here in Middle Tennessee. Its tins and most of the glass jars used are made in America; the soy used in the candles was grown in America as well.
This July, Luster & Lore celebrates its first year of business with giveaways and sales; check out the company's Instagram page for more information.
Luster & Lore provides an array of fragrances, and even creates custom candles for weddings, baby showers, funerals and more. Business owner Christina Blane says her favorite candle is the lemongrass and sage because it reminds her of her grandmother. For more information on Luster & Lore, visit lusterandlore.com.
______
Firehouse Subs gives $35K to Middle TN Organizations
Firehouse Subs Public Safety Foundation's recent donation of more than $35,000 worth of lifesaving equipment was awarded to three Middle Tennessee public safety organizations.
Almaville Volunteer Fire and Rescue, Coffee County Rescue Squad and Cannon County Rescue Squad Inc. were given $35,380 worth of lifesaving equipment grants June 13 from Firehouse Subs Public Safety Foundation, the nonprofit announced.
Almaville Volunteer Fire and Rescue received four strut packages valued at $12,202. The awarded equipment will be used to stabilize vehicles after motor vehicle accidents, allowing first responders to safely extricate victims and provide lifesaving assistance quickly. According to an AVFRD representative, the department responds to an average of 45 car accidents per month.
Coffee County Rescue Squad received turnout gear that will replace old, damaged gear that was purchased more than 20 years ago. Cannon County Rescue Squad received extrication equipment that will improve the department's rescue capabilities for victims in motor vehicle accidents.
______
New Brewery Breaks Ground
The masterminds behind a massive brewery outside of Murfreesboro called Hop Springs broke ground on the facility in June.
"Our team is excited to open Hop Springs in late 2017," Life Is Brewing CEO Mark Jones said. "The farm will be home to Steel Barrel Brewery, along with MTSU fermentation and sensory labs."
Life Is Brewing will build the complex, which was approved by the Rutherford County Regional Planning Commission and Rutherford County Commission late last year, on an 82-acre site at 6790 John Bragg Hwy., near Floration Road.
The brewery is headed by Jones, who has partnered with MTSU, celebrity chef Maneet Chauhan and her husband Vivek Deora in the venture.
According to the site plan, the complex will be similar to Arrington Vineyards, with a 15,000-square-foot facility for the brewing of craft beers, a tap room and labs that will be used by MTSU's new fermentation science program.
A majority of the site will remain green space with 79 acres set aside for hops cultivation and a pasture for livestock. Plans also include a par-3 golf hole and a nine-hole disc golf course. Full build-out is expected to take five to 10 years with the first phase to be completed later this year.
Jones said it was his dream to create a destination like Arrington Vineyards, but for beer.
Blue Note Whiskey Bar Vies for Best Blended Burger
You still have time to cast your vote for Blue Note Whiskey Bar in the James Beard's 2018 Blended Burger Project.
In an attempt to create delicious and nutritious burgers, the James Beard Foundation has created a contest to reward healthier and more sustainable meals that reduce calories and sodium and still taste delicious. Simultaneously achieving nutrition, sustainability and flavor in America's food system is a core value of the organization.
The Blended Burger Project encourages chefs to create a beef-and-mushroom-blended burger, otherwise known as "The Blend." The project was conceived of and incubated by the Healthy Menus R&D Collaborative, an educational initiative of high-volume culinary leaders developed by the Culinary Institute of America in partnership with its founding member, the Mushroom Council.
Blue Note created a recipe that blends beef, mushrooms and traditional Japanese flavors into a nutritious and delicious burger.
Voting runs through July 31. Cast your vote and you will be entered for a chance to win an expenses-paid trip for two to the 2018 Blended Burger event at the James Beard House in New York City.
To vote, visit jamesbeard.org/blendedburgerproject.
Blue Note Whiskey Bar can be found at 1453 Silohill Lane in Murfreesboro in the Holiday Inn.