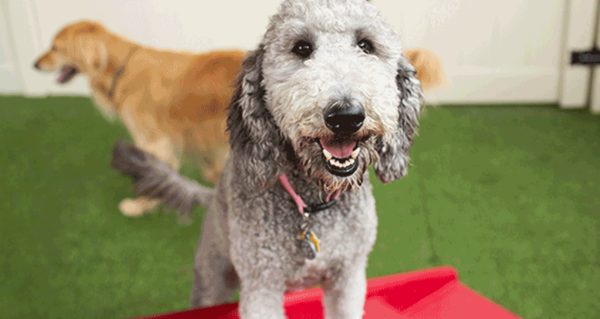 New doggie day care and boarding facility Camp Bow Wow Smyrna will pay for all pet adoptions at Rutherford County PAWS through July 8, during the "Red, White & Blue" adoption event.
Thanks to Camp Bow Wow's sponsorship, those looking for a new, furry pal will be able to find one at no cost to them. In addition, Camp Bow Wow will be offering other goodies throughout the first week of July, including free days of camp and free nights of boarding.
"Camp Bow Wow is happy to be able to find forever homes for numerous shelter pets of all types at PAWS," says Smyrna camp owner Shellie Vogler. "Camp Bow Wow provides a fun and safe environment for dogs to play, romp and receive tons of love and attention during their stay we hope to see some of the adopted pets at our brand-new facility soon!"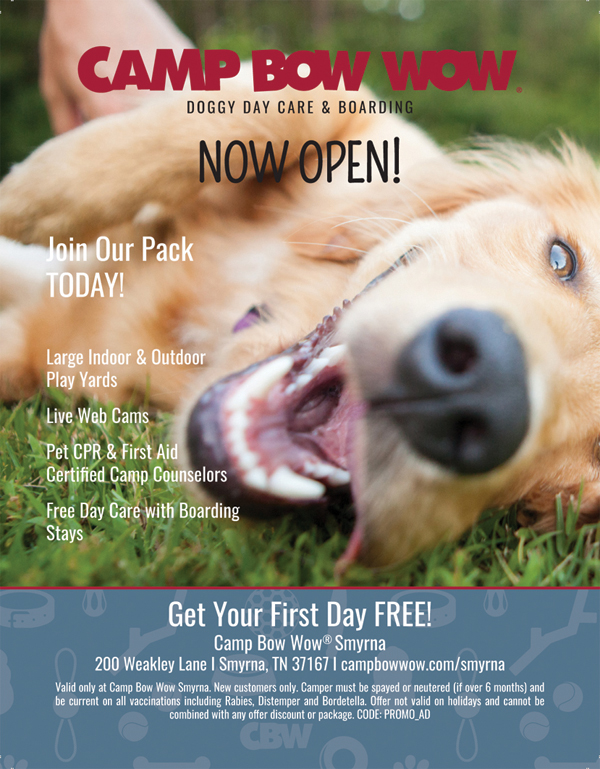 All adopters will receive a free bag of pet food, and all adoptable pets are already spayed or neutered and up-to-date on all vaccinations.
PAWS is located at 285 John R. Rice Blvd. in Murfreesboro. Adoption hours are Monday through Friday, 12–5:30 p.m., and Saturdays, 11 a.m.–1:30 p.m. For more information on PAWS, call (615) 898-7740; for more information on Camp Bow Wow, call (615) 625-6230. Find both organizations on Facebook for more event info.