July 7 – Friday Night Concert Series
Bring your lawn chair to the Historic Murfreesboro Square for Main Street's 2017 Friday Night Concert on Friday, July 7, from 6–10 p.m. and enjoy a free concert and dance on the east side of the courthouse. Entice will perform at the July concert. For more information, visit downtownmurfreesboro.com/events.
July 7 and 8 – Uncle Dave Macon Days
Spend time with the family and friends at the annual Uncle Dave Macon Days, held Friday and Saturday, July 7 and 8 at Cannonsburgh Pioneer Village, 312 S. Front St. The festival features old-time music, and dance competitions and a Motorless Parade on Saturday at 10 a.m. Free parking is available at the city garage. For more information, visit uncledavemacondays.com.
July 8 – Dogma Dance Off
Local bands and artists gather at Murfreesboro Little Theatre on Saturday, July 8, for an outdoor charity music and arts day fest benefiting The Journey Home soup kitchen. The event, held from 2–10 p.m. features O, Summer, Joshua Idlewild, Midnight Guru, Smile, Nordista Freeze, Allison Young, Glasgow and Will Wander. There will be food trucks and art vendors on hand, and organizers encourage everyone to come out and boogie. Murfreesboro Little Theatre is located at 702 Ewing Blvd.
July 9 – Pop Up Dinner
Join Alex Belew for his private pop-up dinner Sunday, July 9, at Simply Pure Sweet (118 N. Walnut St.) from 6:30–9 p.m. 20 seats are available. Seating is family style. Tickets are $75 per guest for a 4-course meal including Alaskan King Crab, Quail, Wagyu Beef and chocolate dessert. For more information, contact info@alexbelew.com.
July 9 – Creekside Therapeutic Drumming: A Rhythmic and Water Rejuvenation Retreat
The quest for well-being begins with personal rhythm. Join Sinking Creek Farm (2473 Battleground Dr.) with 10Penny Arts Sunday, July 9, from 1–5 p.m., for a fun-filled afternoon learning about the benefits of drumming for meditation and drumming in group circles. Learn basic techniques for different drums including darbuke, djembe and frame drums. Build simple rhythmic instruments, get your groove on in a drum circle, learn to create your own rhythms and take a revitalizing float down the creek. Reconnect with your soul and unearth your inner beat. No drum, experience or even a sense of rhythm required. For more information, visit sinkingcreekfarm.org.

July 9 – Goats and Yoga by Joined Forces Yoga
Join Grumpy Goat (1735 W. Jefferson Pk.), on Sunday, July 9, from 2–4 p.m. for a yoga class and a send-off party for some furry friends who will soon be leaving for their new homes. Bring cookies. Proceeds benefit Joined Forces Yoga's mission to make yoga accessible to the military and uniformed personnel where they are located. For more information, contact (262) 391-9216 or grumpygoats@gmail.com, or visit grumpygoats.weebly.com.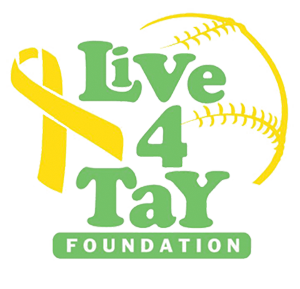 July 10 – Live 4 Tay Benefit at the Alley
The Alley on Main (223 W. Main St.) hosts a benefit wine tasting for The Live 4 Tay Foundation on Monday, July 10, starting at 7 p.m. The Live 4 Tay Foundation was founded in September 2012, in memory of 16-year-old Taylor Filorimo. This community-based organization raises awareness for childhood cancer through advocacy and education, and by raising and disbursing funds to provide financial assistance to childhood cancer families and to organizations leading innovative research for the prevention and cure of childhood cancers. For more information, follow @Live4TayFoundation, contact live4tayfoundation@gmail.com or visit live4tay.org. Admission is $40 per person and includes a 5-course meal. To reserve a spot, call (615) 203-3498 between 11 a.m. and 9 p.m.
July 10–14 – Rock 'n' Roll Camp
Southern Girls Rock Camp at MTSU is a summer camp for girls ages 10–17 held Monday–Friday, July 10–14, from 9 a.m.–3 p.m. each day, with a showcase performance Saturday, July 15. For the fifteenth year, this camp is coordinated by the Youth Empowerment through Arts and Humanities (YEAH!). Scholarships available. No musical experience is necessary. For more information, contact (615) 849-8140 or director@yeahrocks.org, or visit yeahrocks.org.
July 11 – Live Life Happy Mix and Mingle
Join LaShandra Oliver-Jones and co-host Christine Schneider at Jonathan's Grille (2911 Medical Center Pkwy.) the second Tuesday of every month for a low-pressure, casual and friendly social event to build relationships and meet others in the community. The next one will be July 11 from 11:30 a.m.–1 p.m. Bring plenty of business cards. For more information, visit networkmiddletennessee.com.
July 12 – Childhood Trauma Workshop
Research now shows how adverse childhood experiences (ACEs) can negatively impact the brain architecture of developing youth. What part does the community play in that? This upcoming workshop teaches a trauma-informed practice, demonstrates how people "recover" from ACEs, and challenges you to create a more supportive community through church, counseling centers and juvenile justice systems. Patterson Park Community Center (621 Mercury Blvd.) hosts six hours of CEUs/CLE for attorneys, social workers, counselors, CPRS and nurses on Wednesday, July 12, from 8:30 a.m.–4:15 p.m. For more information, call (615) 893-7439.

July 12 – Flick n' Float
Flick n' Float invites children 12 years and under (with a guardian) to a movie at 'Boro Beach, Sports*Com's outdoor pool (2310 Memorial Blvd.), Wednesday, July 12. Bring your own float for the pool or a blanket to watch poolside. Refreshments can be purchased. The pool opens at 7 p.m. with the movie beginning at 8:30 p.m. For more information, contact (615) 890-5333 or bjohnson@murfreesborotn.gov.
July 13 – Nourish Food Bank
Join Nourish Food Bank (130 Richardson St., Smyrna) Thursday, July 13, from 10 a.m.–2 p.m. as Nourish Community Days gives back to the Rutherford County community by providing everyone access to numerous service providers and organizations. This event is free and open to the public and is on the second Thursday of each month (through September) For more information, contact romekaking16@gmail.com.
July 14 – Oaklands Mansion Summer Picnic
Oaklands Mansion's Summer Picnic on the Grounds features music from the Knott Brothers Band, Uncle Bud's chicken and catfish, spirits provided by Murfreesboro Wine and Spirits, and tastings from Prichard's Distillery on the front lawn of Oaklands Mansion, 900 N. Maney Ave., Friday, July 14, from 6:30–10 p.m. Attire is comfortable, casual. Sponsorships to help the mansion are encouraged. For more information, call (615) 893-0022 or visit oaklandsmansion.org.
July 16 – Artist Community Theatre Auditions
Artist Community Theatre will hold auditions for multiple upcoming productions from 3–9 p.m., Sunday, July 16, at the Carpe Training Building, 101 Front St., Smyrna. In its upcoming season, the theatre company will present A Bluer Shade of Gray (Sept. 14–23), Christmas on Broadway Revue (Nov. 24–28), You're a Good Man Charlie Brown (Feb 2018), The Crucible (March 2018) and Godspell (April 2018). Email actcommunitytheater@gmail.com to reserve an audition time. Vocalist, non-vocalist, principal, supporting and ensemble roles are available for ages 11 and up. Visit artistcommunitytheatre.com for more information on available roles, and on Artist Community Theatre.
July 17 – Adoption Information Class
Heaven Sent Children offers a free Adoption Information Class every month at the Center for Family Development (2604 Merchants Walk) with the next one coming up Monday, July 17, from 6–8 p.m. For more information, call (615) 957-2598 or visit heavensentchildren.com.
July 18 – Cliff Sharp Book Signing
Cliff Sharp appears at Linebaugh Library (105 W. Vine St.) Tuesday, July 18, from 10 a.m.–1 p.m., for a book signing of Cliff's Notes, a devotional book based on his monthly Greenhouse Ministries newsletter, the organization he founded with his wife, Jane, in 1999. Family and friends searched through 15 years' worth of newsletters and picked out 52 of Sharp's articles to form the basis for this book, allowing a wider audience to gain from the words and wisdom of the Greenhouse Ministries co-founder. For more information, call (615) 893-4131 or visit linebaugh.org.

July 20 – Splash Out!
Ages 12 and under (with a guardian) can cool off under the spray from the Murfreesboro Fire and Rescue Department Thursday, July 20, at Old Fort Park (916 Golf Lane) from 1:30–3 p.m. Wear clothes and shoes to get wet in, and bring sunscreen and a towel. Cost to attend is free. Guardians are welcome to enjoy the water, too. For more information, contact (615) 893-2141 or mtate@murfreesborotn.gov.
July 20 – The Connection, Business Networking at Mayday
The Connection: An Evening of Professional Networking and Business Brainstorming will be held from 5–7 p.m. on Thursday, July 20, at Mayday Brewery (521 Old Salem Rd.). All Middle Tennessee entrepreneurs and professionals are welcome to attend this casual, no-obligation event, where they can meet other small business owners and tap into one another's experience and energy. An open roundtable discussion will encourage participation from those in attendance, asking them to articulate their vision for their business and calling for examples of some of the business challenges and solutions they are experiencing. The series will continue the third Thursday of each month.
July 20 – Island Fun Run
Help celebrate National Parks and Recreation Month with a fun run on the island at Gateway Island and Reception Center (1875 W. College St.) from 7–8 p.m. Thursday, July 20, with music and prizes. Run or walk the one-mile route as many times as you'd like. Admission is free. Parking can be found at West College Street and General Bragg trailheads. No preregistration necessary. For more information, contact (615) 893-2141 or mtate@murfreesborotn.gov.
July 21 – Alive Hospice Lunch and Learn
Join Alive Hospice Murfreesboro (1629 Williams Dr.) for another great Lunch and Learn on Friday, July 21, from noon–1 p.m. to discuss caring for patients who have Dementia. Tiffany Cloud-Mann, VP of Programs with the Alzheimer's Association Mid-South Chapter, provides information and answers questions. Lunch is provided and parking is free. Everyone is welcome. For more information, contact (615) 346-8418 or kking@alivehospice.org.
July 21 – Concert and Food Truck
Enjoy the Friday Night Food Truck and Concert Series the third Friday of each month at Cannonsburgh Village (312 S. Front St.) from 6–9 p.m. For more information, call (615) 890-0355.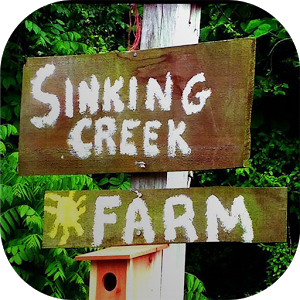 July 23 – Go with the Flow Intuitive Painting
Join Sinking Creek Farm (2473 Battleground Dr.) Sunday, July 23, from 1–5 p.m. for intuitive painting combined with a series of mindfulness movement exercises, guided meditations and a reinvigorating float down the creek. Learn to be present, let go and listen to your inner voice through this mindful art process. Create and play with color while getting to know even deeper aspects of yourself in a judgment free zone. No previous painting experience necessary. For registration and more information, visit sinkingcreekfarm.org.
July 29 – Taste of Rutherford
Downtown Murfreesboro's annual fund raiser Taste of Rutherford is the summer party of the year Saturday, July 29, from 7–10 p.m., at Daffodil Hill (1710 East Main St.). Enjoy music, fun, an open bar and casual summer attire. The area's finest local restaurants and caterers offer a "Taste of Rutherford." Become a sponsor and attend the pre-party. For more information, call (615) 895-1887 or visit downtownmurfreesboro.com.

Throughout July – Movies Under the Stars
Murfreesboro's Movies Under the Stars series features family films shown at various parks in the community. Admission is free and movies begin at approximately 8:30 p.m. Bring your lawn chair, blanket or tailgate; concessions are available for sale.
Locations are:
Mondays – Barfield Crescent Park, 697 Veterans Pkwy. (near pavilions #1 and #2)
Tuesdays – Cannonsburgh Pioneer Village, 312 S. Front St.
Thursdays – Richard Siegel Neighborhood Park, 515 Cherry Lane
Fridays – Cason Lane Trailhead, 1100 Cason Trail
Saturdays – McFadden Community Center, 211 Bridge Ave.
Showings are:
Week of July 10 – Finding Dory
Week of July 17 – Inside Out
Week of July 24 – The Great Gilly Hopkins
For more information, visit murfreesborotn.gov/parks.
Tuesdays and Fridays in July – Farmers Market at Lane Agri-Park
Get your food products naturally and locally at the Lane Agri-Park (315 John R. Rice Blvd.) every Tuesday and Friday from 7 a.m.–noon with local farmers selling fresh produce, plants, local honey, farm-fresh cheese, meats, soaps and eggs. At 9 a.m. there is a free class. For more information, call (615) 898-7710.
Wednesdays in July – Arts in the Park
Experience and create art with the city every Wednesday in July (rain or shine) from 9:30–11 a.m. at Old Fort Park Trailhead (916 Golf Lane). For more information, contact (615) 867-7244 or culturalarts@mufreesborotn.gov.
Fridays in July – Red Cross Blood Drive
The Heart of Tennessee Chapter of the Murfreesboro Red Cross (501 Memorial Blvd.) encourages you to give at the weekly blood drive every Friday from 7 a.m.–3 p.m. if you are at least 17 years old, weigh a minimum of 110 pounds and are in good health. Platelet aphaeresis donations are also welcome. For more information, call (800) 448-3543 or visit midtnredcross.org/blood.
Saturdays in July – Saturday Farmers Market
Join Murfreesboro's annual Saturday Marketplace to not only support local farmers and craftsmen but to also support your health by eating fresh, organic foods. Join around the inner circle of the Historic Rutherford County Courthouse from 8 a.m.–noon. For more information, visit downtownmurfreesboro.com.
July 31–Aug. 4 – Guitar Workshop Plus at MTSU
Learn how to play the guitar with the Guitar Workshop Plus in MTSU's Wright Music Building (1439 Faulkinberry Dr.) Monday–Friday, July 31–Aug. 4. Receive visits from world famous guest artists, and participate in daily classes, clinics, ensemble, student performances and evening concerts with some of the most talented, experienced teachers. For more information, call (615) 898-5924 or visit guitarworkshopplus.com.
Aug. 1 – New and Expecting Moms Presale
If you are a new or expecting mom, sign up for the free New Moms Presale on Tuesday, Aug. 1, from 6–9 p.m. at the Mid TN Expo Center (1660 Middle Tennessee Blvd.). To qualify, your firstborn child must be under 12 months old or there must be a 5-year gap since your last child was born. For more information, visit consignandco.com.