Craving an ice cream, frozen custard, milkshake, paleta, Blizzard or Frosty?
Explore Murfreesboro's frozen landscape with these cold options: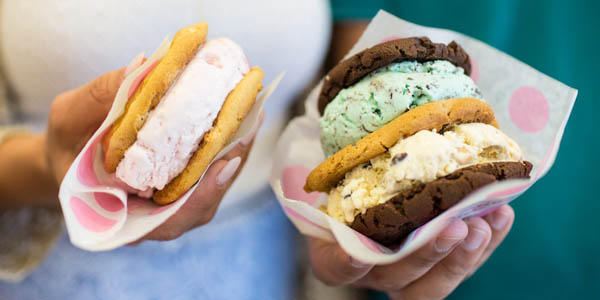 Baskin-Robbins
2170 Old Fort Pkwy., 1723 Memorial Blvd.
July is a special month for Baskin-Robbins, as is every month with 31 days. On July 31, the shop sells regular and kids ice cream scoops for $1.50 to commemorate its staple 31 flavors, such as Pralines 'n Cream, Very Berry Strawberry, Mint Chocolate Chip and seasonal flavors.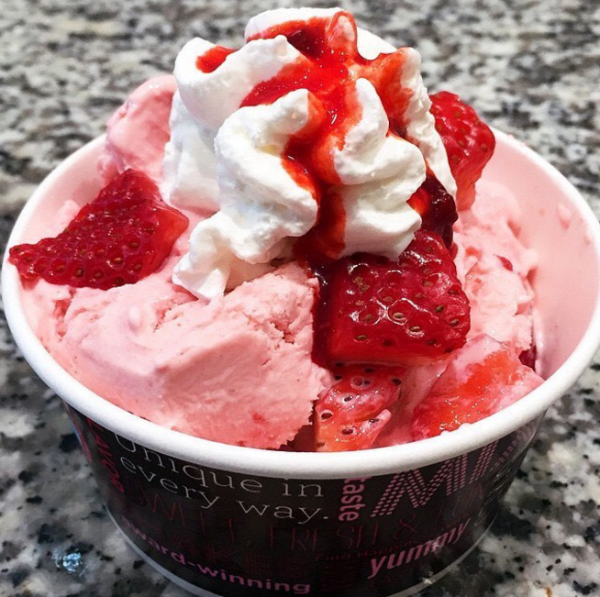 Marble Slab
452 N. Thompson Ln. #B
Murfreesboro used to be the home of both Marble Slab Creamery and Maggie Moo's before its sister store closed up shop a few years ago. The typical offerings include milk-based ice creams and one or two sorbet options. However, one of the biggest draws for Marble Slab is the choice for unlimited mix-ins, which can be pretty dangerous if you know what you're doing.
Dairy Queen
510 Cason Ln., 2910 S. Rutherford Blvd., 1735 Memorial Blvd.
Dairy Queen blizzards have been a national treasure for more than 30 years. According to its website, Dairy Queen is introducing two new Blizzard Treats for July: the Frosted Fudge Brownie Blizzard and Salted Caramel Blondie Blizzard. DQ has also brought back its Misty Slush—known in the '80s and '90s as Mr. Misty—available in five flavor options: cherry, blue raspberry, lemon/lime, strawberry/kiwi and grape.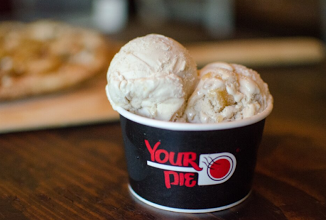 Your Pie >>>
1970 Medical Center Pkwy.
Your Pie, known for its wood-fired, brick-oven pizza, offers various flavors of gelato, also inspired by authentic Italian recipes. Selections include tiramisu, caramel and sea salt, vanilla bean, chocolate, cookies and cream, mint chocolate chip and other rotating flavors.
In celebration of National Ice Cream Day, coming up on Sunday, July 16, Your Pie in Murfreesboro will be offering a FREE scoop of its premium gelato to its loyal, and new, customers. It's a great time to try it out if you have never enjoyed the Your Pie gelato.
Sweet CeCe's
2615 Medical Center Pkwy.
Frozen yogurt shops haven't had the best luck in the 'Boro, but Franklin-based Sweet CeCe's has been a mainstay since 2010. The shop, located at The Avenue, specializes in frozen yogurt, along with the occasional gelato, custard and sorbet offerings as well as an array of candy toppings and chopped fruit.
Culver's
2411 Medical Center Pkwy., 2993 S. Rutherford Blvd.
Fresko Pops and Eatery >>>
132 St. Andrews Dr.
Frozen Treats from Mars
123 S. Church St.
Funky Munky Hawaiian Shaved Ice
Varies, call (615) 2000-ICE for today's location
Hattie Jane's Creamery >>>
116 N. Church St.
Karin's Kustard & Hamburgers
470 S. Lowry St., Smyrna
Kona Ice
Varies, call (615) 971-0092 for today's location
La Flor de Michoacan
1002 Memorial Blvd.
McDonald's
106 SE Broad St., 2595 Old Fort Pkwy., 2180 Old Fort Pkwy., 1716 S. Rutherford Blvd., 2900 S. Rutherford Blvd., 2485 S. Church St., 1706 Memorial Blvd., 3371 Memorial Blvd., 2674 New Salem Hwy.
Menchie's
440 Sam Ridley Pkwy., Ste 120, Smyrna
Paletas La Desi >>>
1679 Middle Tennessee Blvd.
Reeves-Sain + Soda Shoppe
1801 Memorial Blvd.
Rita's Italian Ice >>>
2018 Medical Center Pkwy.
Sonic Drive-In
2630 S. Church St., 1311 N.W. Broad St., 1918 Memorial Blvd., 215 Cason Ln., 1650 Middle Tennessee Blvd., 2083 Lascassas Pk., 1889 Almaville Rd, Smyrna.; 791 Nissan Dr., Smyrna.; 799 Team Dr., Smyrna; 5210 Murfreesboro Rd., La Vergne
Steak and Shake
2091 Old Fort Pkwy.
Wendy's
1315 Memorial Blvd., 1845 Old Fort Pkwy., 1905 S. Church St.
Wendy's is celebrating summer 2017 with a special promotion: grab a Frosty for just 50¢. Chocolate or vanilla, take your pick — get it before the offer melts away.
Coming Soon!
Cali's Coffee and Creamery
901 Rock Springs Rd., Smyrna