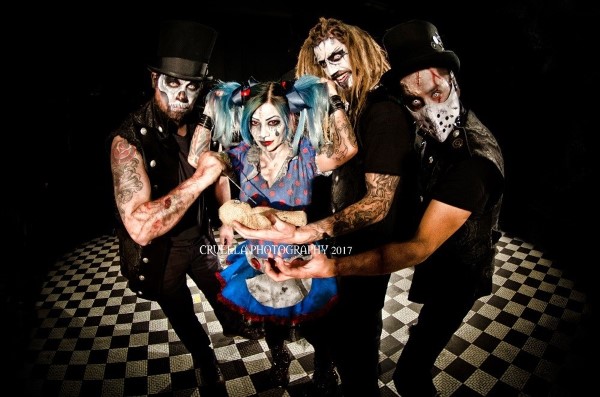 Hailing from the dark side of California, Raven Black takes its tour—which has been called a dark metal carnival—through Murfreesboro this month.
Fronted by Raven, a possessed Raggedy Ann Doll of sorts, the alt-metal band channels horror themes and over-the-top dark comic book styling on its ongoing 13th Hour Tour.
Raven Black has worked in the studio with Ulrich Wild (Rob Zombie, White Zombie, Alice In Chains, Breaking Benjamin, Pantera, Seether, Otep), released a nightmarishly disturbing video for "Twinkle Twinkle Little Scars" earlier this year, and performed at the 2017 South by Southwest festival.
Autograph Rehearsal Studio hosts the Raven Black sounds of cursed screams and double kicks on Tuesday, July 25; Of Serpents and Trigger Digit support.